About PLU
PLU Quick Facts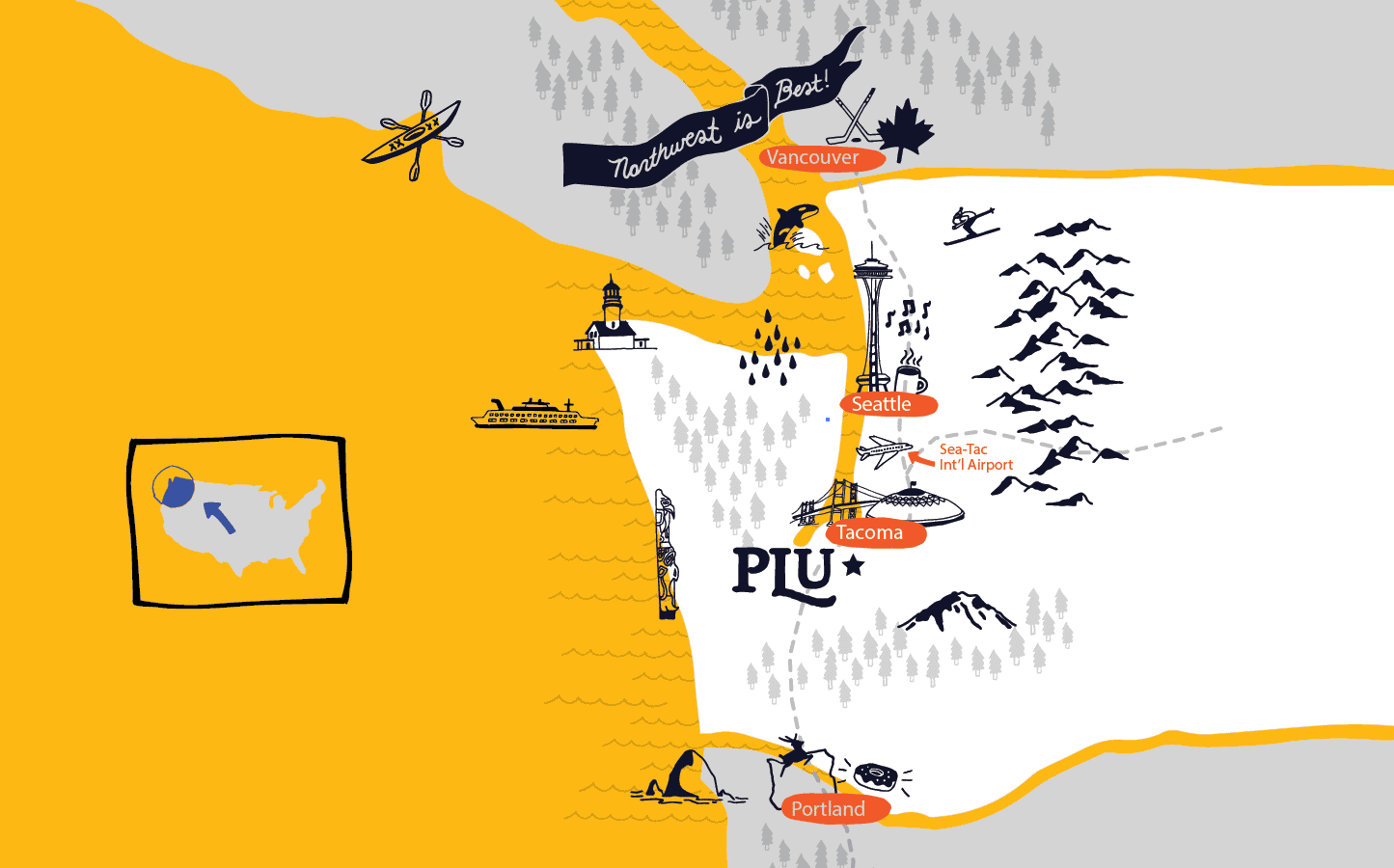 Mission: PLU seeks to educate students for lives of thoughtful inquiry, service, leadership and care – for other people, for their communities and for the earth.
Student Profile:
Total: 3,462
Undergraduate: 3,142
Graduate: 320
62 percent female, 38 percent male
39 percent live in campus residence halls
23 percent are students of color
76 percent are from Washington state
16 percent are age 25 and older
19 percent are Lutheran
5 percent are international students representing 26 countries
President: Thomas W. Krise is PLU's 13th president.
Faculty: 218 full-time, 59 part-time
Student/Faculty Ratio: 14:1
Administration: 221
Staff: 253
Tuition & Fees: $34,740
Room & Meals: $10,100
Total cost: $44,840
Annual Budget: $112 million
Endowment Value: $74.7 million
Total grants and gifts received 2013-2014: $7.6 million
Financial Aid: PLU administers over $87 million in financial aid from all sources and commits more than $40 million in grants and scholarships to students each year. Ninety-seven percent of all students receive financial assistance from at least one source.