Office of Advancement
Your investment in PLU students
The PLU Annual Fund assures a solid foundation for students today and is a bedrock for the University's future. Tuition and endowment funds cover only part of what it takes to invest in our most important assets – students and faculty. Gifts to the PLU Annual Fund help make our mission possible by fostering an environment in which each student can discover their unique voice and have the confidence, knowledge and skills to fully engage in the world.

GiveBIG
Let's GiveBIG! Join us on May 5th for one of the most exciting days of the year for PLU! This is the fifth annual day of giving where a portion of your gifts made to PLU within 24 hours will be matched by the Seattle Foundation. Last year, 225 PLU friends and family contributed more than $45,000 on GiveBIG day.
This year, The Seattle Foundation will also be choosing donors at random to receive a Golden Ticket that will make their gift go further with an additional match. Mark your calendars for Tuesday, May 5th from midnight to midnight, PST for GiveBIG! This is our chance to be a champion and make an impact on the lives of current and future Lutes who strive to change the world!
The Impact of Giving
Academic Excellence
"This past spring…I had the opportunity to present my own research to the Pacific Sociological Association. It was the first time someone other than my own peers and staff recognized my work as important.  Speaking with others…was exhilarating, reinforced my love of sociology, and has me looking forward to my future." –Shelby Winters '15, Sociology major
Campus Life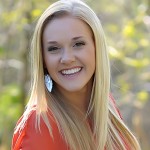 "My favorite thing about PLU is how encouraged I am to think differently and in ways that I otherwise wouldn't have… I also love the fact that I can put myself in a situation where I am surrounded by people with the same beliefs as me… PLU provides me with so many opportunities and has introduced me to some amazing people."-Alyssa Lee Conger '17, Business major 
Q-Club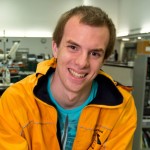 "I wanted to attend PLU but didn't want to financially compromise my family. Thankfully, PLU scholarships offered me the opportunity to attend a first-rate university. Without the generosity of PLU supporters, like you, I wouldn't be here at PLU. Neither would more than 90% of my fellow students."
– Max Mayther '15, Chemistry major and Physics minor
Area of Greatest Need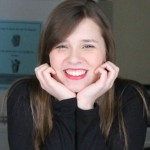 "My proudest achievement at PLU has been writing and co-producing a student entertainment television show on-campus. My friend and I began the program… Last year, I was nominated for a NW student Emmy as the writer of "Impressions" and it was one of the proudest moments of my life."– Camille Adams '16, English Writing and Hispanic Studies major