Office of Advancement
//
//
All-Weather Athletic Fields
All-Weather Athletic Fields
Improving mind, body and spirit
The new field has been built and teams are enjoying the improved playing experience it provides. Your help is still needed to complete the project!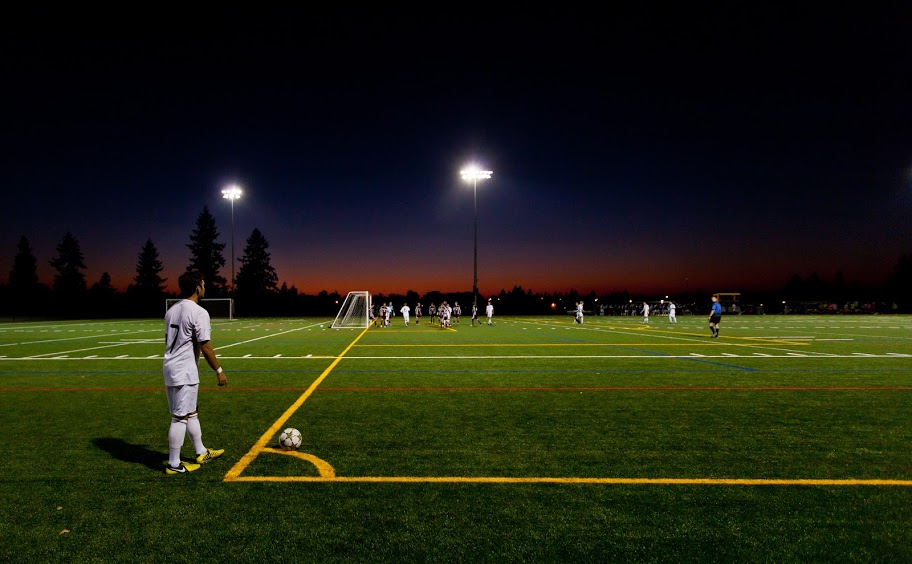 The all-weather synthetic turf field provides a dynamic environment for both recreation and competition, promoting healthier lifestyles across campus. Continued support will improve not only the student-athlete experience, but the experiences of all students. Donations will allow for necessary maintenance and improvements to the fields, helping to ensure a safe and active future for the PLU community.
SUPPORT THE ALL-WEATHER ATHLETIC FIELDS
"The new field will assist in leveling the playing field for athletics and recreation at PLU. We were one of a few schools in our conference with no synthetic surfaces on campus."
– Laurie Turner, Director of Athletics
Gift for the fields primes athletic transformation
The construction of an all-weather, multipurpose athletic field on lower campus has been completed, and teams have already begun to use the new field and are enjoying its many benefits. While the field construction has been completed, there is still work to be done to continue the transformation of PLU's athletic and recreational facilities.
A natural grass field has also been constructed and is being used. Eventually, the hope is to transform the grass field into a second all-weather turf field to make the space even more accessible and useful to the community.
Both fields are located on the southwest corner of campus on a portion of the former golf course. The largest donation for the project was a gift of $1 million, from Wilson Construction and the Don and Kim Wilson family.
"Athletics is an important part of the university experience, and the new field is a good start at a major upgrade of athletic facilities at PLU," Don Wilson said.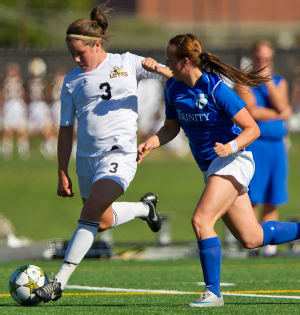 These fields support the athletic, recreational, physical education and wellness needs of the campus. The fields provide an open, welcoming and collaborative space to build new connections within the PLU community. The fields serve the men's and women's soccer programs as a practice and competition field. Football also utilizes the fields for practice. Club sports, such as Ultimate Frisbee and lacrosse, intramural sports, academic activity courses and outdoor recreation all have the opportunity to use the fields as well. Because of the fields' convenient location, the teams have already seen an increased number of fans attending home games.
Help continue the momentum of improvements to PLU's athletic and recreational facilities.  Make your gift online today!
Naming Opportunities: Click here to see naming opportunities available for the athletic fields.
Athletic Fields Construction