Digital Collections

Here you will find a listing of photographs and other digital assets that can be found in the Archives collection. Under each listing title there is a short description about the collection. Click on the title of the collection or links under the description to see more information and pictures. If you have any questions or cannot find what you are looking for, please contact archives@plu.edu for more information. Be aware that not all collections are available online at this time.
A | B | C | D | E | F | G | H | I | J | K | L | M | N | O | P | Q | R | S | T | U | V | W | X | Y | Z

Artifacts
The University Archives is home to many artifacts that have appeared throughout PLU's history.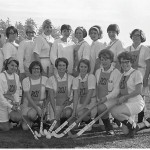 Athletics
Were you involved with athletics while you were a student at PLU/PLC.Click below and find the sport you are interestedin.
Men: Baseball, Basketball, Cross Country, Football, Golf, Rowing (Crew) Soccer, Swimming, Tennis, Track and Field
Women: Basketball, Cross Country, Golf, Rowing (Crew) Soccer, Softball, Swimming, Tennis, Track and Field, Volleyball