School of Business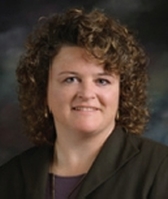 Lori Laubach, CHC
PRINCIPAL
Moss Adams, LLP
Thursday, February 26, 2015
6:00-7:00 p.m.
Leraas Hall, Rieke Science Center
Moss Adams, LLP
Lori has been dedicated to health care consulting and public accounting since 1991. She has participated in consulting engagements for the private sector and not-for-profit organizations. These include overall responsibilities as project manager for regulatory compliance monitoring of integrated hospitals, multi-specialty clinics, single specialty clinics, mental health and community health centers, forensic reviews, operational and revenue bench marking projects, revenue cycle assessments, operational reviews and risk assessment of physician groups and integrated systems.
Her specific relevant experience includes: Responsibility for risk assessments and medical documentation reviews of several physician groups, focusing not only on E&M coding and also encompassing all CPT codes; assisting several clients with the design, implementation, and monitoring of their regulatory compliance plan, as well as assess their risk and develop annual work plans; assessments of revenue cycles for integrated, ancillary, and standalone medical groups; responsibility for the implementation of a registration, billing and collection redesign for a large integrated medical group; acting as temporary controller for a various entities; operational reviews of all types of medical groups; acting Director of Finance for a large integrated medical group in Northern California; and design and implementation of compliance plans. Lori is also the leader of the firm's Medical Group Health Care Consulting Group and member of the firm's Health Care Executive Committee.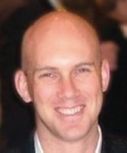 Josh Howell, CTO
EMC PATHFINDER & ADVISORY SYSTEMS ENGINEER
EMC Federation of Companies
Thursday, March 12, 2015
6:00-7:00 p.m.
Leraas Hall, Rieke Science Center
EMC Federation of Companies
Josh Howell consults with organizations on strategy around digital transformation and technology needs. Mobile applications, digital marketing, and big data analytics are reshaping every industry, and promise to be more impactful than the internet has been to date. The EMC Federation of companies have consulted with, and performed work for companies ranging from the Fortune 100 to startups like Uber and Twitter.
As a field CTO for the EMC Federation of companies, Josh works with commercial, education, healthcare, and local government organizations across Alaska, Washington, Oregon, Idaho and Montana, who are interested in how to be the disruptor of their industries rather than the disrupted.  Josh also assists with campaign strategy, professional development, and mentoring for EMC personnel.
With a very diverse background ranging from being raised with cannibals in a stone-age culture, to serving as a US Army Special Operations Soldier, adapting to change across cultures, religions and jobs has been  a constant requirement, giving Josh a unique perspective on what the technology sector will see over the next decade, and how to prepare for it.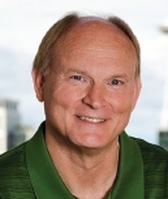 Rod Brooks, VP
CHIEF MARKETING OFFICER
PEMCO Mutual Insurance Company
Wednesday, April 15, 2015
6:00-7:00 p.m.
Leraas Hall, Rieke Science Center
PEMCO Mutual Insurance Company
Rod tells people he's a marketer to the core. Ask him about his "taproot" or his "passion" and he'll share story after story about why he does what he does. Rod likes to think that he "gets it," but he also emphasizes that continuous learning and exploration is one of the keys to whatever success he has had.
While attending Washington State University in the seventies, Rod was told by his advisor that he had a great face for radio. That meeting caused Rod to shift his emphasis from broadcast journalism to communication and advertising. By the time he graduated with a degree in Communications, Rod started at the bottom by selling newspaper ads for a small weekly newspaper near his hometown. He says it was both humbling and incredibly beneficial.
During his nearly 40-year career, Rod has been the marketing force behind successful start-ups, emerging growth companies, and well established Northwest businesses such as Schuck's Auto Supply, Egghead Software, and Coinstar.
In 1999, Rod took the marketing helm at PEMCO Mutual Insurance Company.  With the role came the opportunity to help transform an analytical operations-based organization with a predominantly commoditized and conservative product into a dynamic customer-centric, market-driven and results-oriented mutual organization. Now, 15-years later, Rod calls the insurance business one of the biggest marketing challenges he's faced, and he views PEMCO's current campaign as one of his most rewarding.  He's a lot like you. A little different!