School of Business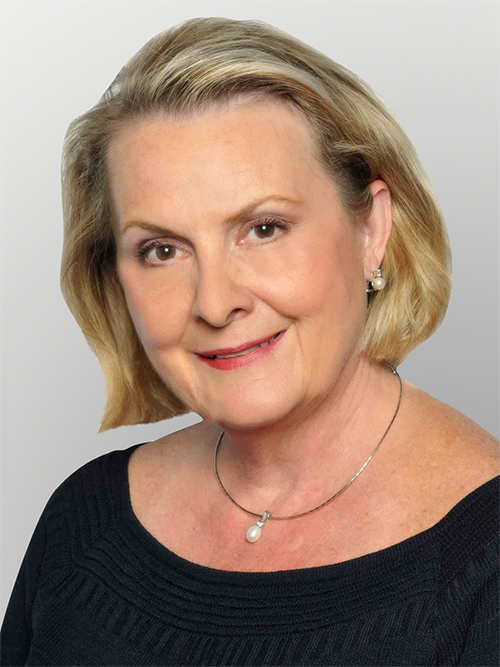 Melanie Dressel
President and Chief Executive Officer
Columbia Banking System and Columbia Bank
Tuesday, September 23
6:00-7:00 p.m.
Leraas Hall, Rieke Science Center
Columbia Banking System
Melanie J. Dressel was appointed President and Chief Executive Officer of Columbia Bank in January 2000, and has served as CEO of Columbia Banking System, Inc. (COLB) since February of 2003.
Dressel joined Columbia Bank in 1993, at the beginning of the Company's major expansion into Tacoma/Pierce County, as Senior Vice President of private banking. In May 1997, Dressel was promoted to Executive Vice President of retail banking where she directed the operations, investments, private banking and marketing/communications divisions of Columbia Bank, as well as the branch network. Prior to Columbia, Dressel directed the private banking division of Puget Sound Bank. Between 1974 and 1988, she held various positions with the Bank of California.
Dressel is a member on the Boards of The American Bankers Association, Puget Sound Energy, Executive Council for a Greater Tacoma (past Chair), Washington Bankers Association, Washington Roundtable, and the Washington State Historical Society. She also serves on the American Bankers Association Grassroots Committee, the Bellarmine Benefactors' Trust, and is a member of the Federal Reserve Bank of San Francisco's Community Depository Institutions Advisory Council (CDIAC).
Dressel was honored as 2011 Community Banker of the Year by American Banker Magazine, and was also named in 2013 for the fifth time by the magazine as one of The 25 Most Powerful Women in Banking. She was awarded CEO of the Year by Seattle Business Magazine's inaugural Executive Excellence Awards in January 2013.
Mary Kay O'Brien
Vice President
Ipsos
Tuesday, October 7
6:00-7:00 p.m.
Leraas Hall, Rieke Science Center
IPSOS
Mary Kaye O'Brien is the Vice President of Ipsos Marketing and the Managing Director of the Seattle
area office. She has been with Ipsos since 2009 and has been involved with marketing for over 25 years. O'Brien has experience in advertising, branding, product development, segmentation, and strategic planning over a wide variety of service sectors. The majority of O'Brien's experience has been on the client side as a buyer of research services where she has developed the understanding of the needs of her clients and how to fulfill them accordingly.
O'Brien leads a small team of researchers who are highly organized and communicative. As a part of the larger Ipsos group, the team is connected globally in research expertise. This enables the team to put themselves at the forefront of the cutting edge of research innovation.
When not connected to the world of the Puget Sound marketing community, O'Brien enjoys her quiet life and private time on her acreage on the Olympic Peninsula.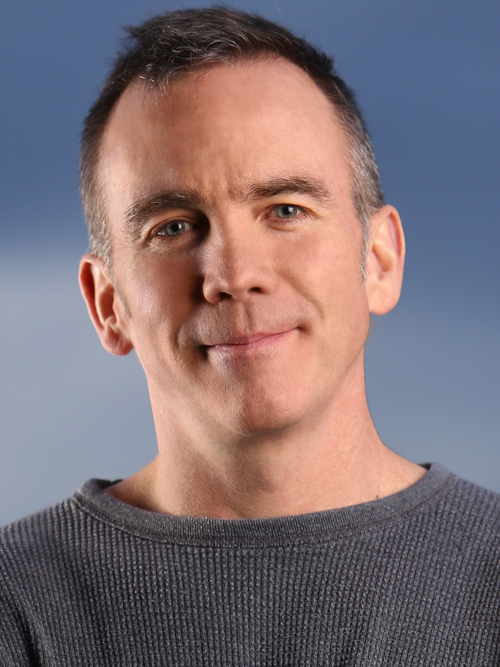 Pete Parsons
Chief Operating Officer
Bungie Foundation
Monday, November 17
6:00-7:00 p.m.
Leraas Hall, Rieke Science Center
Bungie Foundation
After graduating from PLU with a degree in finance, Pete Parsons took a position at Weider Nutrition, the maker of sports drinks and nutrition bars. Parsons worked his way up the ladder, rising to VP of Marketing and Product Development.
Later, he found his calling at Microsoft as a product manager on Monster Truck Madness II. He was given the opportunity to work on XBox. When Parsons was asked to work on Microsoft's acquisition of Bungie Studios – creator of the Halo series – his career took off. As studio manager of Bungie Studios, he had the opportunity to handpick the development team of Halo 2 and Halo 3. With this he presided over the creation of the most critically acclaimed and commercially successful video game series of all time, generating sales in excess of $1 billion. In 2006, after completing pre-production on Halo3, Parsons became Executive Producer of Interactive Entertainment for Microsoft Game Studios.
In 2002, Parsons moved to Bungie from Microsoft where he was an Executive Producer and Studio Manager. In 2007, Parsons also co-founded a company called Meteor Solutions which provides a variety of social marketing services to large companies like Microsoft, AT&T, and MTV Networks. As of November 2012, Parsons left Meteor Solutions to focus on Bungie full-time.