School of Business
Evening Degree Program
Want to work full-time during the day and earn your bachelor of business administration from a respected university at night?
Attend classes part-time, in the evening, and earn your PLU Bachelor of Business Administration (BBA). Many BBA Foundation courses and PLU General Education requirements can be transferred from community college.
Your business education will include the following core classes and an additional 16 semester hours of business electives in concentration areas such as Accounting, Finance, Management and Human Resources, Marketing, or develop an individualized concentration, International Business for example.
BUSA 302: Business Finance
BUSA 303: Business Law and Ethics or BUSA 304: Business Law and Ethics for Financial Professionals
BUSA 305: Behavior in Organizations
BUSA 308: Principles of Marketing
BUSA 309: Creating Value in Operations
BUSA 310: Information Systems and Database Management
BUSA 499: Capstone: Strategic Management
The Affordable, Part-time Evening Business Degree
Many students receive substantial financial support from the Yellow Ribbon Program, Academic Scholarships, Federal Direct loans and/or need based grants. For more information contact PLU.
PLU is a participant in the Yellow Ribbons Program with unlimited availability.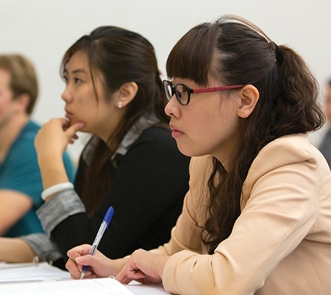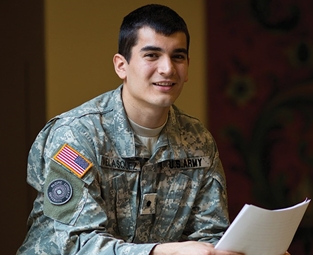 Sean Lacy
Director, Transfer Recruiter
Office of Admission
253-535-7138
lacy@plu.edu
Mike Farnum
Director, Military Outreach
Office of Admission
253-535-7412
mike.farnum@plu.edu