Advertising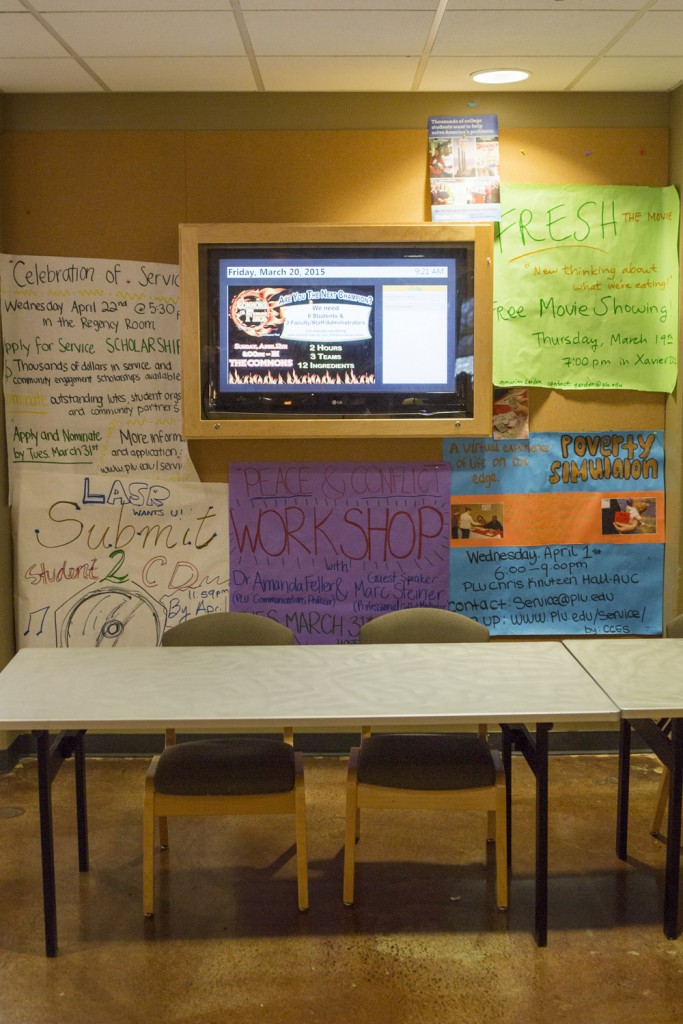 Advertising Ideas and Methods
Word-of-Mouth
Who else would be better at spreading the word about your club's events and projects than the people who have dedicated their time and effort to the cause? Your club members can become beacons for your club within their own social groups, clueing friends in on upcoming club events and inviting them to the party. This style of advertising is close and personal and has a big effect simply because people trust the source – their buddies! What's more, people are more apt to attend events with someone they know.
Additionally, you can ask your members to bring up the program in their classes. Often times if you ask your professor before hand, she or he will agree to give you a minute at the beginning or end of the class, and perhaps even to pass out fliers. Persuade folks by sharing personal club experiences, letting peers know why you are passionate about your club's goals, and how fun the event will be.
The Daily Flyer
The Daily Flyer is a student run flyer by Impact that is distributed in the Anderson University Center and across the campus each morning of the regular school year (summer excluded). Since the Daily Flyer is printed in grayscale, achieve better flyer advertising outcomes by designing your ads in black and white or grayscale rather than in color.
Contact Impact >
Tabling
Another form of face-to-face advertising is tabling. It allows you to talk to others about your club or event while having your paper resources close to you i.e. on the table. Tabling is a good way of introducing your club to the public, raffling, letting others know of an upcoming event, and holding a petition signing, just to name a few ideas. Engaging in conversation and making eye contact are two key actions to remember when tabling.
Small Giveaways with Event ``Tag``
Whether you are tabling, at an event, or advertising for an upcoming event, handing out giveaways that remind folks of your club or the event is a definite plus. Items that bear your club name or logo such as T-shirts, stickers, bracelets, pins, or goody bags act as friendly mementos that promote your club once a club event or project has finished.  Giveaways do not have to be expensive. Putting some creativity and thoughtfulness into your giveaways will advance the message of your club further than a costly, yet generic party favor.
Press Release / Invitation via Email
Crafting an e-mail that will be read by the receivers can be a challenge. You want to make your e-mail informative, simple, and easily understood. Have a subject title heading that gets to the point, perhaps introduced by terms like "INVITATION" or "UPCOMING EVENT" before giving specifics. For example, "INVITATION: Fundraiser BBQ next Friday! Eat 'n help raise $$$ for local kids," lets your reader know what's happening and what actions they can take. The e-mail body text should again have a big title that perhaps goes into more detail about your event and RSVP contact info on the line immediately following. Use a couple lines of text afterwards to tell why your club is doing this event and why people should come. Just remember to always put the important information first. If relevant, end your message with the EVENT NAME, DATE, TIME, & PLACE in list form, RSVP contact info and RSVP deadline.
Keep in mind the different methods people use to check e-mail. Not everyone will have Garamond Font! Lucida Handwriting is hard to read—shocking! Too many changes in font, size, and color can quickly turn off even the most willing mail checker. Be alert to formatting pitfalls that could otherwise botch a well-written e-mail. Stick with a basic, easy-to-read font, and a dark font color. You can certainly use a different font size for headings vs. body text. Just don't go overboard like this: "This week, we will be having an awesome BBQ, so come on down and JOIN US!!!!!! [insert random emoticon]" Annoying, isn't it?
When you're finally ready to send out the e-mail to the 120 people on your club e-mail list, enter one e-mail address into the "TO:" slot and then place the other 119 e-mail addresses into the "BCC:" slot. "BCC:" stands for back-copy, which allows you to send one e-mail out to hundreds of folks without any of them seeing the hundreds of other e-mail addresses. This keeps the contact more personal. Make your reader feel like he or she is one of a kind not one among a million.
Social Media
The Facebook "Events" Application lets you create an event and send out invitations to your Facebook friends. If you have created a Facebook Group for your club, you can send out invitation to members who have joined your Facebook Group by clicking on your Group's link from your Facebook Profile. Once you are at your Facebook Group's site, click on the "Create Related Event" link to start an event, customize it, and pick the guest list.
A word of caution: Facebook, like other forms of digital media, creates an oxymoronic relationships among its users, connecting them at the same time that it widens the space between you and your audience. While a Facebook invitation does give an instant on-line shout out about your event to many Facebookers, it is easily ignored and will not carry much impact flying solo. Fortify your event promotion with other advertising methods and use the Facebook invitation as that gentle reminder to folks about what your club is up to.