Transnational Movements and Cultural Diversity
Many immigrants in the world today are fleeing from conflict and repression, or moving to take advantage of opportunities. The resulting movement of people across political and traditional cultural boundaries is reshaping many societies as cultures are redistributed around the globe. Close contact between cultures can emphasize cultural differences, and can enrich or homogenize cultures. It may also lead to conflict on a variety of levels. Studying these issues leads to understanding the problems of inequality and conflict that result from the movement of peoples into different cultural communities.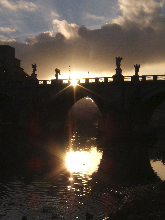 Approved Courses
ANTH 192/491 — Makah Culture Past and Present (4)
ANTH 330 — Cultures and Peoples of Native North America (4)
ANTH 340 — Anthropology of Africa (4)
ANTH 342 — Pacific Island Cultures (4)
ANTH 343 — East Asian Cultures (4)
ANTH 360 — Ethnic Groups (4)
COMA 304 — Intercultural Communication (4)
ENGL 216 — Topics in Literature (4)
ENGL 232 — Women Writers of the Americas (depending on topic) (4)
ENGL 233 — Post-Colonial Literature (4)
ENGL 343 — Voices of Diversity: Post-Colonial Literature and Theory (4)
ENGL 345C — Special Topics in Literature and Difference (depending on topic) (4)
FREN 301 — Advanced Grammar and Composition (when crosslisted with the IHON) (4)
GERM 301 — Advanced Grammar and Composition (when crosslisted with the IHON) (4)
HISP 341 — The Latino Experiences in the US (4)
HIST 344 — The ANdes in Latin American History (4)
NORW 301 — Conversation and Composition (when cross-listed with IHON) (4)
PSYC 335 — Cultural Psychology (4)
RELI 233 — Religions of China (4)
RELI 236 — Native American Religious Traditions (4)
SOCW 325 — Social Education and Health Services in Tobago (4)
*Students may petition the Chair of Global Studies for the inclusion of courses that meet issue concentration requirements but that are not taught regularly enough to be listed here.