What is Instructional Design?
Instructional design is the analysis of learning needs and the systematic development of instruction. Instructional Designers assist in reviewing instructional goals and in developing high quality learning experiences. Typically, a subject matter expert (faculty or staff) collaborates with an instructional designer who utilizes their understanding of educational best practices and instructional technology to suggest pedagogically sound course design.
Examples of Instructional Design Services include:
Developing a new course or redesigning an existing course
Integrating appropriate technology and learning tools into instruction
Reviewing and writing learning objectives and instructional goals
Evaluating options for instructional delivery
Developing a variety of assessments and rubrics
Exploring engaging student activities and assignments
Creating learning objects and instructional materials aligned to objectives
Providing a new, objective perspective through classroom observation and feedback
Addressing multiple intelligences, special needs, and changing learning preferences
Utilizing course management system sites to improve students' learning experiences
Developing blended/hybrid instruction or online courses
Scheduling an Appointment
If you would like to get assistance with instructional design, have an idea for a project, or have questions about how we can assist you, contact itech@plu.edu. Staff will be in touch to schedule an appointment for you to meet one-on-one with the instructional designer.
Instructional Designer Dana Bodewes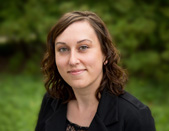 "…if we teach today as we
taught yesterday, we rob our
children of tomorrow."
– John Dewey
Instructional Design Blog