School of Nursing
//
//
Student Organizations
Nursing Student Clubs & Organizations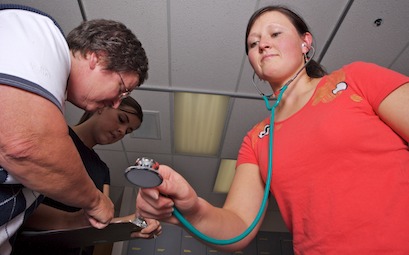 Nursing students are encouraged to stay involved with campus events and organizations during their studies at Pacific Lutheran University.
Delta Iota Chi is PLU's chapter of the National Student Nurses Association (NSNA), a pre-professional organization which promotes and enhances student nursing in the United States. It is an organization of PLU student nurses who, in some way, want to give back to the school and community. Check out the Delta website to learn about upcoming events, read meeting minutes and to find out how you can get involved.
Associated Students of PLU (ASPLU): for listings of campus clubs and organizations, or to find out how to start your own club on campus, contact ASPLU (asplu@plu.edu) or check the website.
Click here for information and links to clubs and organizations, athletics and recreation, activities in the arts, student involvement, and student media.
The PLU Nursing Alumni organization is another way to stay active with the campus and School of Nursing, even after you've finished your education here.
Sigma Theta Tau International (STTI) is the honor society for nurses and nursing students. Nominated students are recognized for demonstrating outstanding scholarly and leadership achievements. The PLU School of Nursing participates in the Psi Chapter-at-Large within STTI. Your School of Nursing student handbook (links at left) contains information on requirements for nomination into STTI.