Accepted Students
Semester Programs
Use this checklist to make sure you are ready to go.
Confirm acceptance
Confirm your acceptance with the Wang Center – complete your acceptance paperwork and pay the $250 confirmation deposit if you are participating on a Gateway or Featured program
Passport
Your passport must be valid for 6 months AFTER your return; renew your passport NOW if necessary. Also note, a valid passport is needed to begin the visa application process – do not delay in applying for or renewing your passport.
You can have your passport-sized photos (for visas and passports) taken at the PLU Concierge desk
Orientations
Attend all general and program-specific study away orientations.
Forms
Submit all required forms* ON TIME
*In addition to the Wang Center forms, you may also have program-specific forms; visit your program's webpage above for details.
Health Center & Insurance
Flight
Emergency Contact info
Request accommodation
Consider
Important Passport Info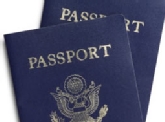 Your passport needs to be valid 6 months after the end of your program.
Forms
All required Wang Center forms for semester Study Away can be found under Documents and Forms.
Program Specific
While Away
Review this page of helpful information to keep in mind while you're studying away. Bookmark or save it for easy access when you're in your study away location.