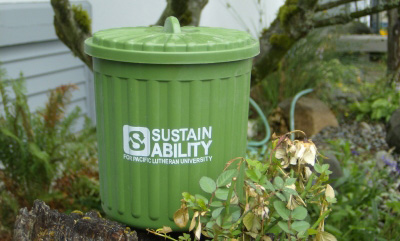 What is Recyclable?
Do Recycle:
Glass
Plastics 1-7
Metal
Paper and Cardboard
Don't Recycle:
Plastic bottle lids
"Crunchy" plastic bags
Recycling for Campus Events
Submit a work order via an e-mail work order request form, or call Facilities main office at (253) 535 – 7380. On the work order, please state the intended delivery and removal dates, the materials planned to be recycled, the number of totes needed, as well as the expected amount of people attending the event.
The Sustainability Department provides 32-gallon plastic recycling bins for events. Order the same number of recycling bins as trash cans so that they can be placed together. By placing trash cans and recycling bins together, recycling will be made much more convenient for guests, encouraging higher levels of recycling.
For best results, please place your order at least two weeks in advance of your event.