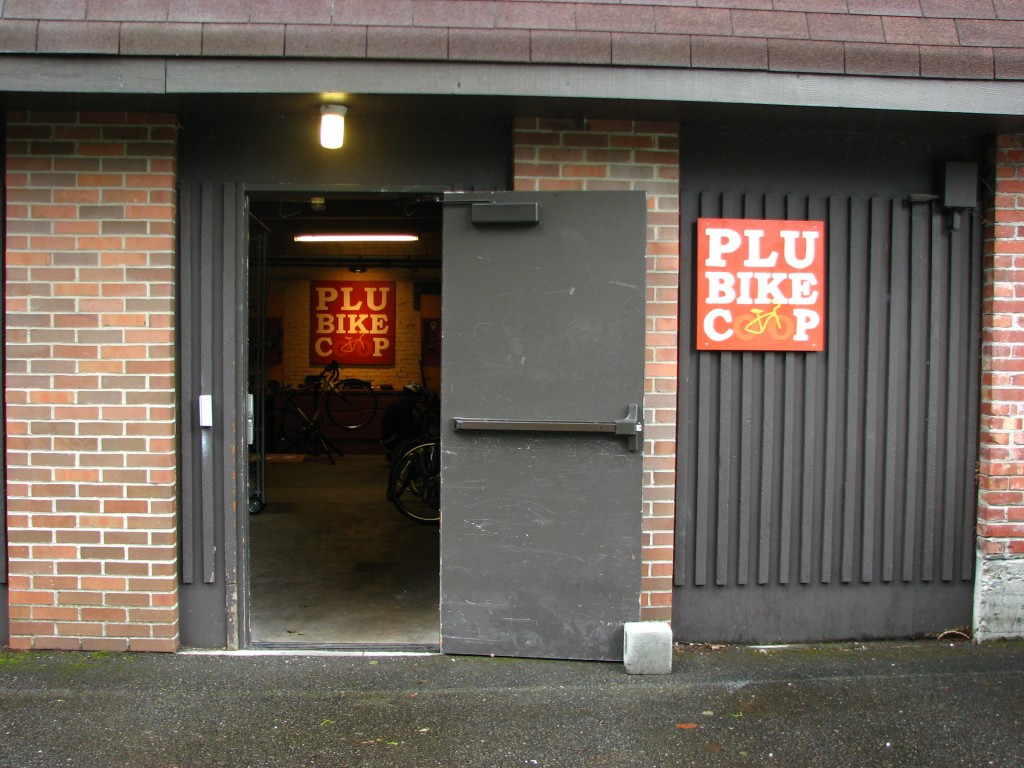 PLU Bike Co-op
The PLU Bike Co-op is a group of PLU students, faculty, and staff who are passionate about bicycling. We want to provide the opportunity for as many people in our PLU and nearby Parkland area to ride as much and as safely as possible. We want to promote a culture of familiarity with bike riding that includes safety, repair and maintenance, knowledge of nearby routes and destinations, and respect for biking laws and policies. We see the Co-op as a unique opportunity to promote sustainability at PLU by reducing dependency on automobiles, especially by the off-campus student community, and to promote a healthy lifestyle for everyone, whether they are a die-hard bicyclist or a casual commuter.
We are located in the basement of Harstad Hall. (Just look for the big orange sign next to the door.)
Open hours for J-Term 2016:
Tuesday: 9:00 am – 11:00 am
Wednesday: 9:00 am – 11:00 am
Thursday: 9:00 am – 11:00 am
Friday: 9:00 am – 11:00 am
Whether you are an experienced rider or have no knowledge of bikes, stop by and check us out! We are happy to answer questions, give advice, teach repair skills, and help out with any needs.
What services does the Bike Co-op offer?
Bike rentals, both short-term and long term
Tune-ups
Repairs
Tools and an air compressor for use
Tubes and other basic parts for sale
The co-op will also offer one or two bike maintenance/repair classes a month, each month focusing on a different topic. All are welcome, and bring any questions you may have. We are happy to adjust the class based on the interest of the attendants.
STUDENTS: Need a bike while on campus? RENT A BIKE AT THE CO-OP!
Each bike includes fenders, a rack, front and back detachable lights, a helmet, and a lock.
Cost:
Per semester: $50, plus a $25 security deposit
Per day: $5
If you are interested in renting, stop by during open hours or send us an email and we'll set you up with a great bike!
Stay in the loop!
Join our group on Facebook!
Send us an e-mail: bikecoop@plu.edu
RELATED DOCUMENTS AND FORMS