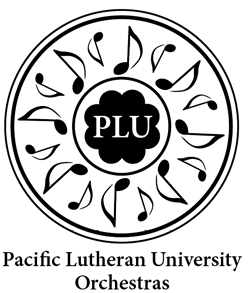 KammerMusikere Winter 2014 Tour
California
January 27 – February 3
Thanks for your interest in the KammerMusikere and our 2014 winter tour. This website contains information about the chamber orchestra and print media designed to help spread the word about our tour concerts.
For information about our orchestras and conductor click here. For information and promotional materials about each venue on our tour itinerary, select the city below.
Tuesday, January 28 at 7:30pm
Grace Lutheran Church
3149 Waverley St, Palo Alto, CA 94306
Free admission (an offering will be taken)
Promotional Materials:
Wednesday, January 29 at 7:00pm
First Presbyterian Church
501 El Dorado St, Monterey, CA 93940
Free admission (an offering will be taken)
Promotional Materials:
Saturday, February 1 at 8:00pm
Samuelson Chapel at California Lutheran University
60 W Olsen Rd, Thousand Oaks, CA 91360
Free admission (an offering will be taken)
Promotional Materials:
Mon, Jan 27 | PLU to OAKLAND
10:00am-12:00pm: Alaska Airlines Flight SeaTac to Oakland
Afternoon, evening: Ferry from Oakland to/from San Francisco for individual dinner and sightseeing
OVERNIGHT: In Oakland hotel
Tue, Jan 28 | OAKLAND to PALO ALTO
8:00-8:53am:Exchange with Irvington High School in Fremont area.
10:00-11:00am: Exchange with Mission San Jose School
11:45am-2:15pm: Visit campus of Stanford U. for individual lunch and sightseeing
Afternoon: Rehearsal and dinner at Grace Lutheran Church
7:30pm: Concert at Grace Lutheran Church
OVERNIGHT: With Home hosts from Grace Lutheran Church
Wed, Jan 29 | PALO ALTO to MONTEREY
9:00am: Drive to Monterey and visit their Aquarium
Afternoon: Rehearsal and dinner at First Presbyterian Church
7:00pm: Concert: First Presbyterian Church
OVERNIGHT: ome-stays, provided by First Presbyterian , St. Timothy and St. Philips Lutheran Churches in Monterey area.
Thu, Jan 30 | MONTEREY
9:45-11:15am: Exchange with Seaside High School
11:45am to about 3:30pm: Private performance at Peter Wang's Rocky Point restaurant ,10 Miles South of Carmel. Lunch provided by Peter and Grace Wang.
OVERNIGHT: Dinner on own in Pacific Grove them overnight with Home hosts in Monterey area
Fri, Jan 31 | MONTEREY to ANAHEIM
8:00am: Drive to hotel in Anaheim with time on own for lunch and dinner
5:30pm: Tour, lecture and concert at Orange County's Pacific Symphony at Segerstrom Concert Hall
OVERNIGHT: Return to hotel. Entire group overnights in hotel in Anaheim
Sat, Feb 1 | ANAHEIM to THOUSAND OAKS
11:00am: Depart for Thousand Oaks, detouring to Santa Monica Pier for some free time & lunch.
Afteroon: Rehearsal and dinner on California Lutheran Campus
8:00pm: Concert in Samuelson Chapel at California Lutheran University
OVERNIGHT: Home stays provided by Holy Trinity Lutheran Church in Thousand Oaks
Sun, Feb 2 | THOUSAND OAKS to ANAHEIM
Morning: Paticipate in Holy Trinity Lutheran Church 9:45am and 11:00am services.
Midday: Return to Anaheim for free day with option to Disneyland or chance to see the Seahawks in the Super Bowl!
OVERNIGHT: In Anaheim hotel
Mon, Feb 3 | ANAHEIM to PLU
10:00-noon: Exchange and lunch with Oxford Academy Symphony Orchestra
3:05pm-5:50pm: Alaska Airlines Flight Santa Ana to SeaTac
TOUR SUMMARY
Performances (4 ): Palo Alto, Monterey, Pebble Beach, Thousand Oaks ●
Services (2 ): Thousand Oaks
Exchanges/Schools (4 ): Irvington H.S and Mission San Jose H.S. in Fremont; Seaside High School in Monterey;Oxford Academy in Cypress
Activities/free time: Free afternoon in Oakland or optional ferry to San Francisco for afternoon, entrance to Monterey Aquarium, 2 1⁄2 hrs at Stanford U. in Palo Alto , drive along scenic Big Sur Coast, tickets to Pacific Symphony and tour of the concert hall in Orange, free time in Anaheim (option to Disneyland),
Hotels (3 nights ): Oakland(1) and Anaheim(2) ●
Homestays (4 ): 1 in Palo Alto, 2 in Monterey, 1 in Thousand Oaks ●
Meals provided (12 ): daily breakfasts, 2 dinners at churches & 1 at CLU, 1 lunch at Rocky Pt. Restaurant & lunch at Oxford Academy