PLU Women's Center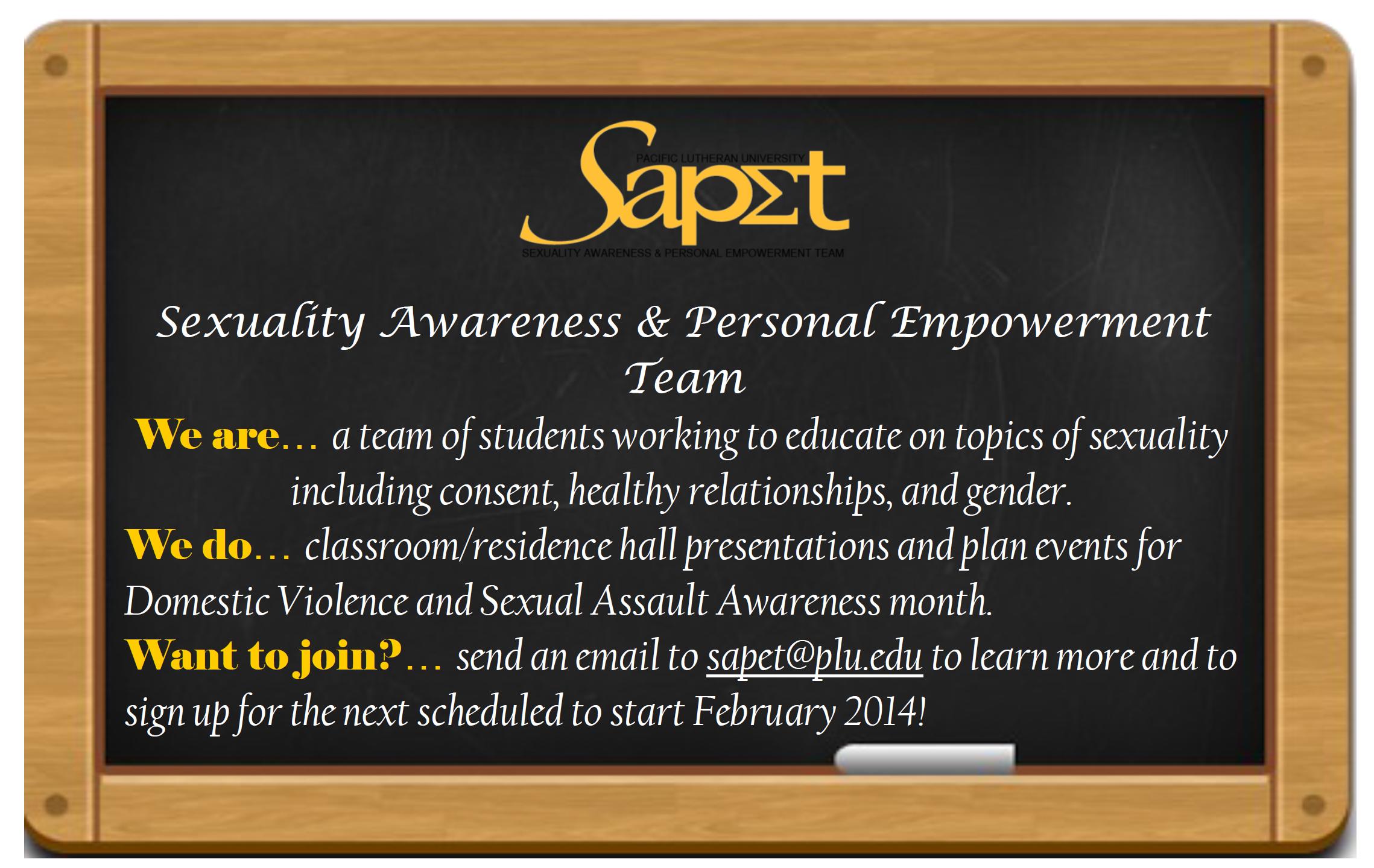 Interested in Joining SAPET?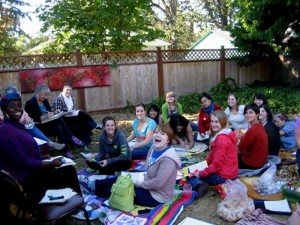 Become a SAPET member today! Engage in meaningful discussions, gain public speaking experience, and educate the PLU community. Click here to fill out an interest form!
Check out our annual events!
Sexual Assault Awareness Month
April is Sexual Assault Awareness Month! Contact the Sexuality Awareness & Personal Empowerment Team at sapet@plu.edu or Voices Against Violence at voices@plu.edu to find out how you can participate in or even plan an event!
Take Back the Night
Take back the night is an internationally held march and rally intended to be a protest of and direct action against rape and other forms of sexual violence. Join PLU students in a conversation with faculty, students and staff around the realities of sexual violence followed by a march around campus with our Radical Cheerleaders. Come be a part of the movement to "take back the night" from sexual violence in our community and worldwide! There will be performers, speakers, and food!
Join us Thursday, April 30 in Red Square!