Dear SOAC Alumni and Friends:
I welcome you to our first-ever Alumni Magazine of the School of Arts and Communication at Pacific Lutheran University – Acclaim. There is much to celebrate regarding our students, faculty and alumni. As a professional school, we remain committed to providing our students with an exceptional education and to building and enhancing our community through the study, practice and understanding of artistic expression.
Some highlights include:
Robust growth in Artistic Achievement Award applicants. Since 2014-15, we have grown 29% in the number of annual scholarship auditions, interviews, and portfolio reviews conducted by our Music, Theatre, Dance, Art & Design and Forensics (Speech & Debate) programs. In addition, our matriculation rate of these award recipients has increased 6.4% – now to a point that more than 50% of all award recipients accept and attend PLU.
Increased freshman-sophomore retention rates. Since 2010, we have increased our freshman to sophomore retention rates 8%, to a current level of 87%. The close-knit connections between our students and faculty in our curricular and co-curricular offerings clearly result in an engaged SOAC student body.
Increased recognition of the outstanding work of our students and faculty. In 2015-16, we presented 288 events on campus, involving 6,421 participants (many multiple times), to over 29,000 audience members. Our 2015 Christmas Concert, A Christmas Invitation, was broadcast regionally in Washington and Oregon over PBS networks in December 2015, and will be broadcast nationally over PBS networks throughout December 2016. In addition, a special collector's DVD was produced to commemorate this broadcast and is available for purchase. In October 2015, Choir of the West celebrated its 90th Anniversary (with 350 proud alums singing on stage at Lagerquist), and in November 2015, MediaLab celebrated its 10th Anniversary, with an exciting event at the Tacoma Art Museum with almost 200 alums and friends in attendance.
Strategic and Responsive. A school-wide planning retreat led to the development of SOAC's 2nd Strategic Planning Document 2016-2020, and the work of a dedicated group of faculty colleagues resulted in the creation of the SOAC Statement of Principles and Best Practices related to Contingent Faculty.
Donor support continues to grow. In 2015-16, 398 donors supported our SOAC programs, facilities and student scholarships. This yearly support totaled almost $350,000 – bringing the total amount of lifetime donor support to SOAC to be over $41.2 million dollars, which includes 48 different endowed student scholarships! The reasons for making a gift to the School of Arts and Communication are personal and varied – whether it's being grateful for the PLU experience and wanting to give something back, leaving a legacy to benefit future Lutes for generations to come, feeling passionate about supporting an important cause, such as artists and scholars – students, faculty and staff – dedicated to the fulfillment of the human spirit through creative expression and careful scholarship, or simply wishing to take advantage of the tax benefits of making a gift. Whatever the motivation – please know that every donation makes an incredible difference to the School of Arts and Communication and our gratitude is heartfelt and sincere.
Printmaking receives program-changing gift. In January 2017, SOAC will be the recipient of one of the world's most comprehensive collection of antique type – the Thorniley Collection. The collection was gathered by a hobbyist printer, Bill Thorniley, in his Seattle home. The collection includes not just lead type, but also rare examples in wood, as well as an impressive number of decorative ornaments (think of tiny little Monopoly men, flourishes, and botanical elements, for example), as well as several presses and book binding tools. When this collection is combined with our current Elliott Press and Boge Library, the Thorniley Collection will make PLU a destination for artists and scholars interested in the artistic use of type, as well as its history and development.
I hope that you will take some time review the great news from SOAC that is contained in this online magazine. Many thanks to Amanda (Mandi) LeCompte, SOAC's Outreach Manager, for all of her excellent work in putting this all together. I encourage you to stay in touch with us (or re-connect!) by subscribing to our monthly e-mail newsletter SOACtivities, on Facebook, or stopping by campus to say hello. We are so very proud of our almost 5,000 SOAC Alums and express our heartfelt appreciation to our many friends and supporters near and far.
Sincerely,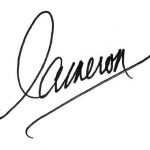 Cameron Bennett
Dean, School of Arts and Communication
Professor of Music