5 Master's Degrees that Don't Require a Specific Bachelor's

October 18, 2022
If the working world has learned anything through the years, it's that life is unpredictable and what spelled success for one generation may not apply to the next.
Each year, thousands and thousands of professionals choose to change careers. They make these changes for a variety of reasons: salary, location, flexibility or any other number of factors. The increase of professionals making career changes within today's rapidly-evolving technological advances means that the workforce is more competitive than ever before.
Further, in today's increasingly competitive professional landscape, simply applying for a new position is not enough; employers in all fields are looking for candidates with highly-specialized skills — often developed by obtaining graduate-level credentials.
What is the solution to changing careers when you don't have a degree related to your new field of interest? Pacific Lutheran University has the solution for you!
Pacific Lutheran University offers driven professionals the chance to obtain a master's degree — with or without a bachelor's degree related to that specific field.
Tip: Which graduate program is right for you? Explore our educational guides to learn more about PLU's programs.
Master of Business Administration (MBA)
If you're looking to increase your own marketability in any field, an MBA could be your way up the corporate ladder. Pursuing an MBA will signal to your employers that you are serious about your next career steps and equipped for career changes.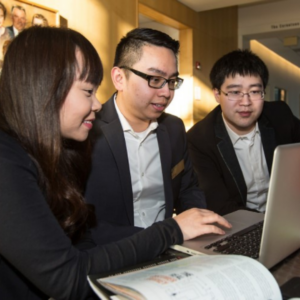 Not only will an MBA give you the competitive edge needed to secure a more advanced position, the pay is equally competitive. One study found that MBA graduates can increase their salaries by an average of $36,742.
Pacific Lutheran University's master's programs in business have a global internship built into the cost, giving you the real-world experience you'll need to tackle current and emerging challenges in the business world. The future of business is global. Let us equip you to be globally minded in your MBA!
Master of Science in Kinesiology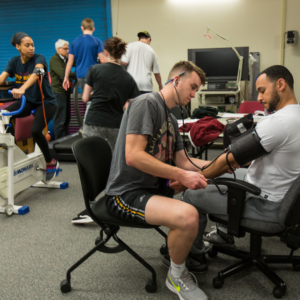 From professional athletes to those recovering from surgery, the need for extra support in mobility is something that almost every person faces at one time or another. Kinesiologists meet people wherever they are in their health and wellness journey and help them take steps towards a better quality of life.
Salaries for this field vary, but the benefits of having a masters from PLU are clear: exercise physiologists on average make around 14 percent more than those in the same field with only a BA. The career opportunities are also on the rise, with job growth for positions like coaches and scouts up to 26 percent!
Like all programs at Pacific Lutheran University, you'll gain a valuable network of professionals in the field throughout your program. Our graduate program is flexible, with options to finish in one or two years and a dedication to preparing you for real-life industry challenges.
Master of Arts in Education (MAE)
Your career options with one of our degrees include:
School Administration
Curriculum Development
Teacher Training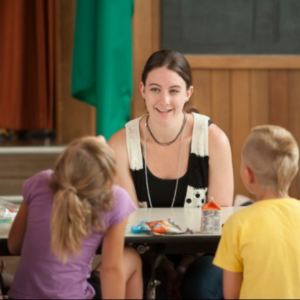 Master of Science in Nursing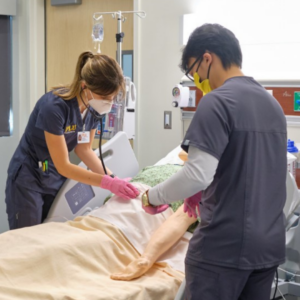 Some people recognize their passion for a particular field or profession early on in life, but many need more time and experiences to pinpoint their dream career. Nurses are no different. Some nurses have been working towards a career in the field since they began considering their professional interests, while many nurses pursued other fields of study before choosing to secure a career in nursing.
If you hold a bachelor's degree that is unrelated to the field of nursing, you can still go on to achieve a Master of Science in Nursing — a respected and practical graduate degree that will prepare you to land the nursing career you want.
PLU's Entry-Level MSN (ELMSN) program is designed to prepare students with a previous non-nursing bachelor's or higher degree to gain RN licensure and the MSN degree. We are the only school in Washington state that offers an entry-level MSN program.
Upon the successful completion of the first 15 months of study, students are eligible to sit for the NCLEX-RN exam for registered nurse licensure. Next, they continue in the MSN program for 12 more months to complete the master's degree (27 months in total).
Master of Science in Marketing Analytics
As technology grows, so does the demand for jobs that will adapt to the changing technical landscape. Making a career change to marketing analytics gives you a dynamic picture of what's next in the tech world. At Pacific Lutheran University, we value flexible programs and our MS in Marketing Analytics program allows you to pursue careers in anything from business to healthcare.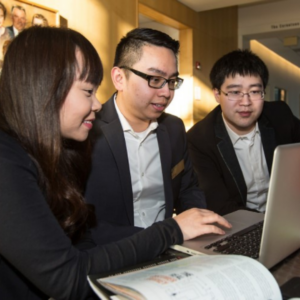 Average base salaries in this field vary, but you can expect to make around $65,000 a year. The job growth for this market is projected to rise 20 percent through 2028.
PLU offers a fully online or hybrid format for students looking to take the next step in advancing their career through this degree.
Career Change Made Easy at PLU
The model of all Pacific Lutheran University master's programs seeks to work with each individual student to set them up for success. Our faculty and staff will be with you every step of the way as you prepare for what is next, sharing their industry expertise and compassion.
PLU boasts small class sizes, giving you more individualized support from faculty with superb insights into their fields. Our experts in each program will lead you to excel in your niche and change careers seamlessly. At PLU, we challenge our students to live thoughtfully and engage in service, leadership and care in whatever field they pursue.
Ready to get started? Get connected with someone from PLU by requesting more information or booking an appointment with one of our admissions counselors today!
Don't put your new career on hold — explore our educational guides to learn more about PLU programs and how you can get started today.