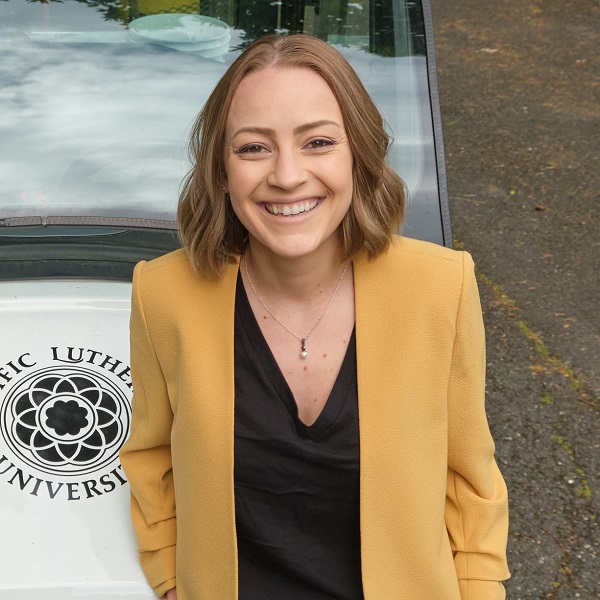 Contact
Phone: (253) 535-7375
Text Only: (253) 527-6648
Email: jordan.pike@plu.edu
Senior Assistant Director of Transfer Admission
Jordan was born and raised in Tacoma and has lived in both western and eastern Washington, but loves the Puget Sound! On a sunny day she can be found running, fishing, or shopping for plants at the Point Ruston Farmers Market. When it's raining she can be found curled up with her two cats (Khaleesi and Rhaegar) and a good book. Jordan's love for Tacoma stems from the incredibly diverse communities that all come together for food festivals and city park concerts in the shadow of the mountain!
Graduated from: Washington State University
Major: Double majored in Humanities and History
Graduate Degree: MA in Communications with a focus in Public Relations, Southern New Hampshire University

Jordan works with transfer students from: Green River College, Highline College, Olympic College, Pierce College – Puyallup, Pierce College – Fort Steilacoom, South Puget Sound Community College, Tacoma Community College, Bates Technical College, Clover Park Technical College.
Jordan also works with all Washington State 4-year transfers.
Please note: For any students from the above schools who are interested in applying to the PLU Nursing program or who are international students, please contact Brandon Bruan instead.
Easy conversation starters:
Ask her about her spaghetti sauce recipe.
She has participated in both the Rock and Roll and Snake River half marathons.
She has been doing martial arts since she was 9.
Flying
Star Wars
Holiday Baking
IRL