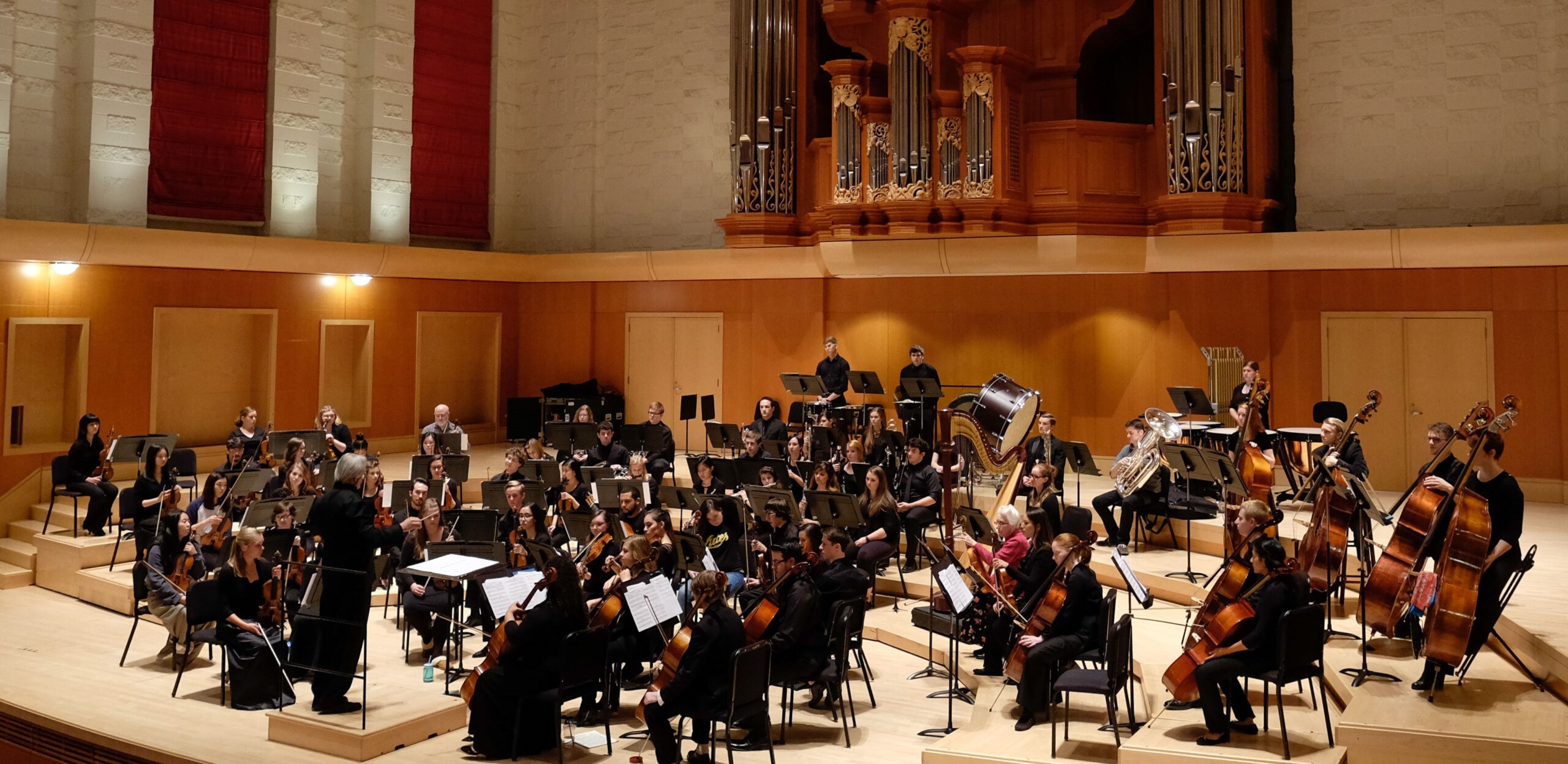 PLU Symphony Orchestra Reunion
The Pacific Lutheran University Symphony Orchestra will close its concert season at PLU in May 2023 with a special event marking the end of an era, and a celebration of the orchestra's long tradition. Professor Jeffrey Bell-Hanson will close his tenure with the orchestra as he prepares for retirement, conducting part of a gala concert featuring the members of the current PLUSO joined by alumni of the orchestra. Dr. Jerry Kracht, Conductor Emeritus, will also join the celebration and share the podium. Adding to the festivities will be the world premiere of a new work by retiring Chair of Composition, Professor Gregory Youtz. The orchestra will also preview some selections planned for its summer tour of Ireland.
We invite all alumni who played in the PLU Symphony Orchestra as well as current orchestra students to join this exciting reunion, including dinner, rehearsals and a concert on May 20 and 21, 2023. Come to play if you can. Or come for the dinner to meet current students and to greet your friends and colleagues. But please come.
The music will be sent out to those that have registered on or before March 15, 2023.
The deadline to register is February 15, 2023. 
Schedule of Events
Saturday, May 20, 2023
3:00 pm A rehearsal for current members and alums
Repertoire may include: Dvořák Symphony no. 8-movement IV, Copland Outdoor Overture, and Larry Meyer's Processional of Joy
Lagerquist Hall, Mary Baker Russell
5:30 pm Dinner with a short program of welcome for all alumni and current orchestra students ($25/ticket)
Scandinavian Cultural Center
Sunday, May 21, 2023
10:00 am Second rehearsal for the mass orchestra
Lagerquist Hall, Mary Baker Russell
12:00 pm Informal no-host lunch gatherings
Regency Hall, Anderson University Center
3:00 pm Gala Concert featuring the Alumni and the Current PLUSO, and a touring chamber orchestra headed for Ireland in June
Lagerquist Hall, Mary Baker Russell
For those arriving early on Friday May 19, there will be an open rehearsal with the current PLUSO at 3:40 pm in Lagerquist Hall.