1912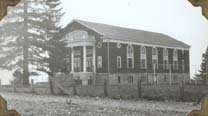 The second campus building, the Gymnasium, is built on the hill just south of Old Main. It includes a track, a stage, and a science laboratory in the basement.
1914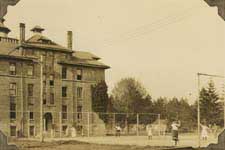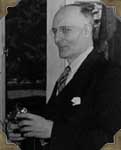 Students build a tennis court on what is now Red Square with Professor Ole J. Stuen as coach. Stuen teaches German, Norwegian, mathematics, and science, and later advises the student newspaper and yearbook and starts the alumni association. A former PLA student, Stuen is the first faculty member to hold a graduate degree.
PLA receives full accreditation. Students can now transfer to universities and retain their credits.
1917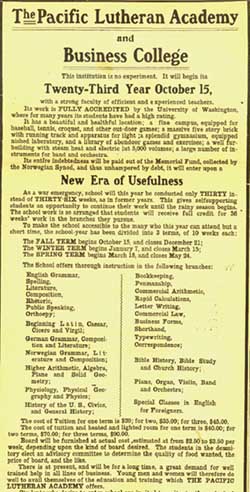 Due to a "war emergency," the school year in 1917–1918 runs only 30 weeks instead of 36 to give students an opportunity to work a bit longer.
This year the school has 5,000 volumes in the library, tuition plus room for 3 terms is $90 ($45 for tuition only), and board is $2.50 to $3.50 a week.
1918
PLA is forced to close for 2 years due to financial troubles and severe problems resulting from the 1917 Norwegian Lutheran merger, which tried to combine Columbia College and PLA into one school.
Bjug Harstad disassociates himself from the school he helped found because of theological differences with the merged church.