1920
The school merges with Columbia College in Everett and reopens as Pacific Lutheran College. J.U. Xavier, the oldest and most experienced faculty member, acts as president while a new leader is sought.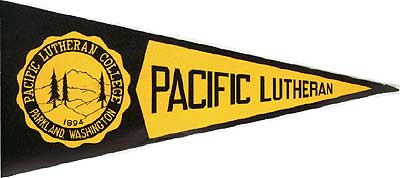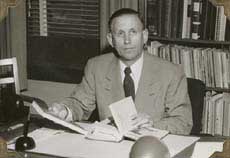 Philip Hauge, a young graduate from St. Olaf College, joins the faculty and remains for 48 years as professor of psychology, education, government, civics, and English, as well as serving as dean and registrar.
Lora Kreidler also comes to PLC this year as faculty member and dean of women. She quickly becomes one of PLC's most influential people and later is the first woman to have a campus building named for her.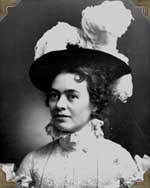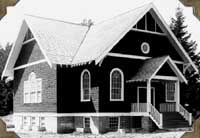 A third campus building, a chapel, is erected between the present Mortvedt Library and Harstad Hall. The Chapel holds daily chapel and classes for PLC until 1967. The Mooring Mast is printed in the basement print shop. It is also the home of Trinity Lutheran Church until that congregation builds its own church in 1937.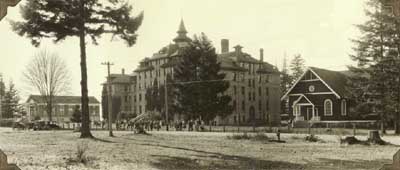 1921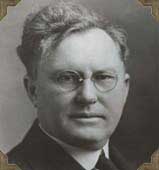 Ola Ordal is named PLC's fifth president, and through his and Hauge's efforts the school is granted a two-year collegiate status. PLC still includes a high school department and a stenographic course.
1924

The first edition of the student newspaper, the Mooring Mast, is printed on 29 October. It follows a publication called the Sparkplug and is named in honor of the the famed dirigible Shenandoah's large mooring structure near Fort Lewis.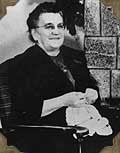 President Ordal hires Berent Hinderlie as a one-person maintenance crew. Hinderlie and his wife Ragna stay very involved with campus life not only throughout his 30-year career as head of maintenance, but through their entire lives. A dormitory is later named to honor these dedicated employees.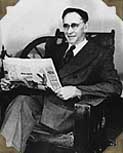 1925
Anders Ramstad and Joseph O. Edwards join the faculty. Ramstad serves as vice president, dean of men, purchasing agent, and professor of mathematics, religion, Norwegian, and most notably the sciences. Edwards joins the music faculty.
The first chemistry laboratory is built in a converted men's washroom on the third floor of Old Main. Later the chemistry laboratories are moved to the basement of the Gymnasium.
1926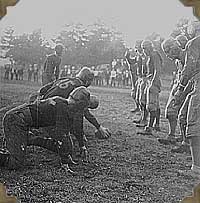 Professor Ramstad launches PLC football by putting together the first team.
They are first called the "Greyhounds," then the "Gladiators" (although they are unofficially referred to as the "Lutes").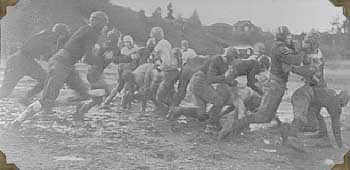 1927
Edwards founds the college's great musical tradition, the Choir of the West.

The Choir acquires its name on a trip to the Great Lakes region.
1928
Oscar Tingelstad becomes PLC's next president.
A graduate of PLA's commercial course as well as Luther College and Luther Seminary, he also holds a M.A. and Ph.D. from the University of Chicago, making him one of the few Lutheran college presidents with an earned doctorate.
1929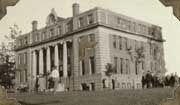 Spokane College, another Northwest Norwegian Lutheran school, closes; its academic records are merged with PLC's, and several of its faculty members, including the president Carl Foss, and Clifford O. Olson come to PLC.