1930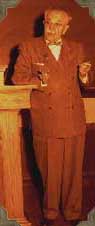 Saga, the school yearbook, is published for the first time.
Joining the faculty this year is Jesse P. Pflueger, later called "one of the most beloved professors in PLC's history." He teaches ethics, philosophy, and the Bible, and is trainer of the athletic teams.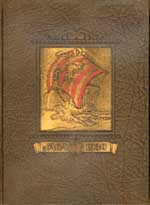 1934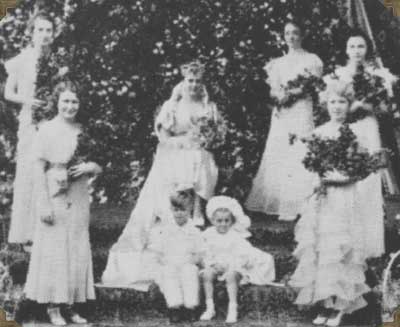 Kathryn Johnson presides as May Queen over the first May Festival.
1935
Rhoda Hokenstad Young, having just graduated from PLC, is hired as the women's physical education director.
In her 30-year tenure, she also teaches folk dancing. She makes it a lasting PLC tradition and established the coed Mayfest dancers in 1950.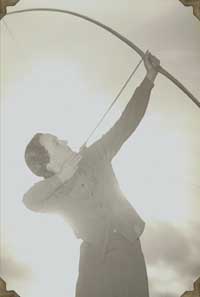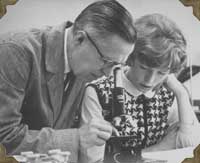 Harold Leraas is appointed to the sciences department. He is the second faculty member to hold a Ph.D., and the first Ph.D. in the sciences. He starts PLC's strong pre-medical and pre-dental programs and helps coach the track team.
1937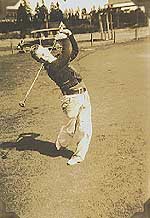 The golf course is donated to PLC, enlarging the campus to its present dimensions.
The Choir of the West directorship passes to Gunnar Malmin.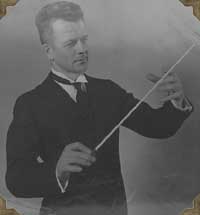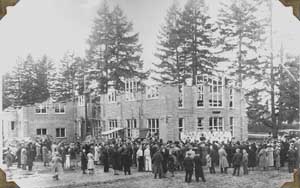 On 23 October, the cornerstone is laid for the new library building.
1939
Crown Prince Olav and Crown Princess Märtha of Norway visit PLC on 25 May.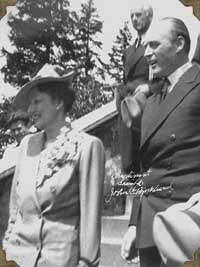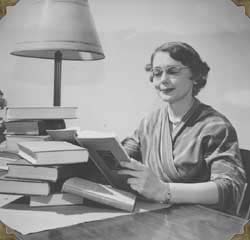 Grace Blomquist joins the faculty. She serves until 1976 as dean of women and an English and Latin professor. She starts the children's literature program with a strong library collection to support it. The children's literature collection in the PLU library today is named for her, as is a building housing part of the Division of Humanities.