1951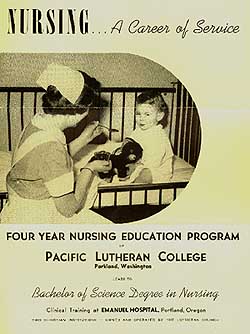 Frieda Al Peterson and R. Eline Kraabel (Morken) establish the nursing department.
Students must travel to Emmanuel Hospital in Portland, Oregon, for hands-on experience until a Tacoma hospital partners with PLC years later.
1952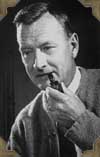 Walter Schnackenberg, Dean of Men during World War II, returns as a faculty member with a Ph.D. in history.
The Chapel-Music-Speech Building, now renamed Eastvold Chapel, is built.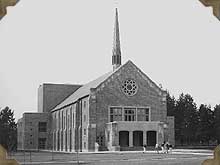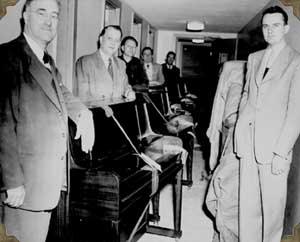 Chapel becomes mandatory for the first time; attendance is taken and seats are assigned.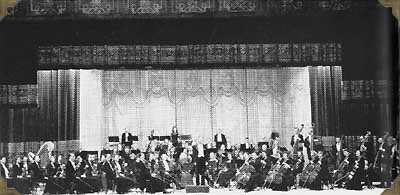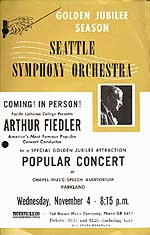 The first drama-music festival is held in the Chapel-Music-Speech building. The Metropolitan Opera (featuring mezzo-soprano Irra Petina), Shakespearean actor Clarence Derwent, and the Seattle Symphony perform.
The festivals continue to bring world-class artists to campus until 1957, when the program becomes the student-subsidized Artist Series.
1953

Marianne Sunset is the first nursing graduate.
The fall 1953 orientation handbook explains PLC Christmas customs.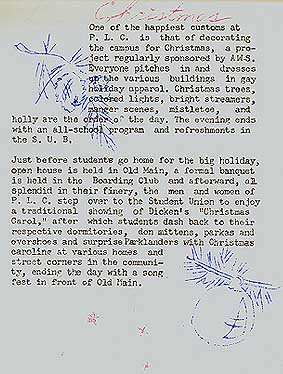 1954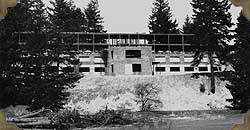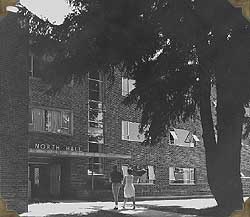 North and South Halls, the first dormitories, are built.
Until now, students had lived in Old Main or boarded with Parkland families.
1955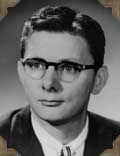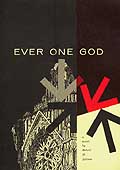 The student congregation is created, and Robert W. Lutnes, a PLC alumnus, becomes campus pastor. His novel, Ever One God, is published soon after his arrival.
Donald Farmer joins the faculty and founds the political science department (and for years is its only faculty member).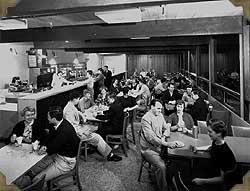 The College Union Building is built. It contains a cafeteria, sitting rooms, bookstore, coffee shop, and an open atrium.
1956
The cornerstone is laid near South and North Halls for the third dormitory, West Hall.
Finished the following year, its shape, structure, and design closely resemble North Hall.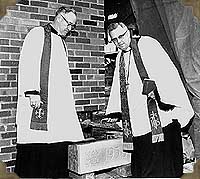 1957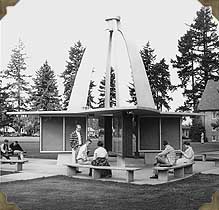 The Kiosk is built between Old Main and Eastvold on the edge of what is now Red Square.
Students call it "the launching pad" because of its appearance. Practical jokers one night lift a horse to the kiosk's roof, and strap a rocket to it another.
1958
In celebration of their 40th anniversary, President and Mrs. Eastvold give an outdoor, in-ground swimming pool to the school. It has a bubble-shaped plastic roof that can be erected around it during bad weather. Dubbed "Seth's pool," it is located between Eastvold Chapel and Hinderlie Hall.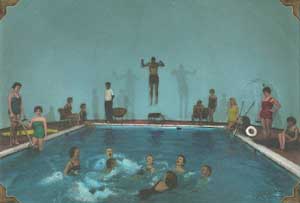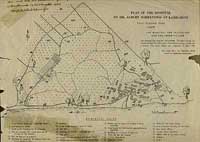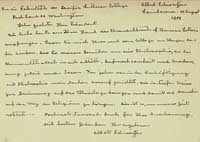 President and Mrs. Eastvold take a world tour. While in Africa, they confer an honorary Doctorate of Humane Letters upon Dr. Albert Schweitzer for his medical missionary work. They also have an audience with Emperor Haile Selassie I of Ethiopia ("His Imperial Majesty, Emperor of Emperors, King of Kings, Elect of God, and Conquering Lion of Judah").
President Eastvold later publishes a book about their world tour.
1959
The campus switchboard moves from Hinderlie Hall to Old Main, and each room gets its own phone number.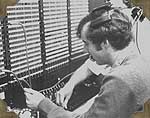 PLC acquires portable buildings left over from World War II, names them Ivy Court, and establishes them as women's housing. Ivy Court later houses the biology department until the William O. Rieke Science Center is built.