1982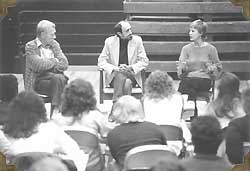 Swedish film and stage stars Max von Sydow and Bibi Andersson visit PLU at the beginning of the year-long Scandinavia Today Celebration.
On 17 November, King Carl XVI Gustav and Queen Silvia of Sweden visit the campus, also as part of Scandinavia Today. The king is given a President's Medal, and the queen a glass sculpture made from Mount St. Helens ash.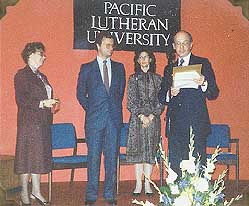 1983
Richard Sparks becomes the new Choir of the West director.
Ground is broken for the William O. Rieke Science Center.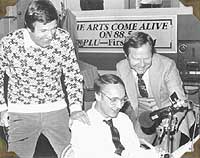 KPLU begins its NPR and jazz format. After 2 wattage increases, the station now operates at 100,000 watts (10,000 times the original power) and boasts that same number of listeners. It is the most powerful non-commercial radio station in the northwest.
On 26 June, a monument is erected in Valle, Setesdal, Norway, to honor the Rev. Bjug Harstad, founder of PLU.
The monument reads:
"Bjug A. Harstad, 1848-1933
Emigrated 1861
Founder of Pacific Lutheran University, Tacoma, Washington, USA, 1890.
The Word alone, the Faith alone, the Mercy alone.
Erected 26 June 1983 by Pacific Lutheran University and Valle County."
(translation from Norwegian
by Christer Uthus)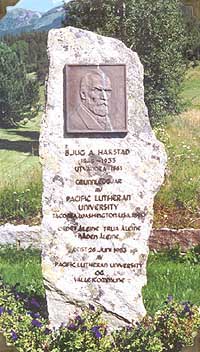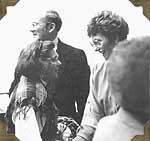 Royalty again graces the campus on 26 October as Norway's Princess Astrid visits.
1984
East Campus is dedicated. It is used for classrooms, then later for community outreach and social work through the Family and Children's Center.
Irish poet Richard Murphy joins the PLU faculty as the first Distinguished Writer-in-Residence.
The first Nordic Night, a gala fundraiser for PLU's proposed Scandinavian Cultural Center, is held on 22 June at the newly-opened Sheraton Hotel. Many dress in traditional Scandinavian costume for the occasion.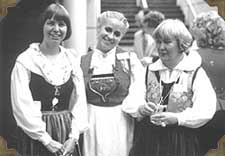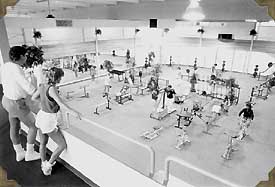 A gift of Scott Names' family, the Names Physical Fitness Center is built onto the north side of Memorial Gymnasium.
1985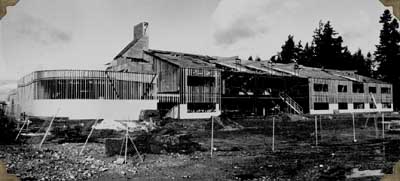 The William O. Rieke Science Center is completed after almost 2 years of construction. Its dedication occurs on 27 January.
The PLU football team travels to France, stopping to "compete" in an ancient Roman coliseum in Nice before going to capture the French Riviera Classic title.
Ramstad Hall is completely renovated to house student assistance offices and the School of Nursing, since the sciences have been moved to the William O. Rieke Science Center.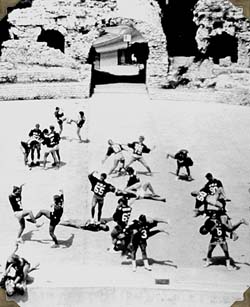 1986
A new mascot named "Lute" (donated to PLU by Vice President of Finance and Operations Perry Hendricks, Jr. and his wife Peggy) is unveiled during the 1986 football season finale against Western Washington University.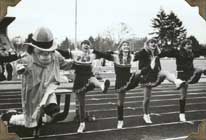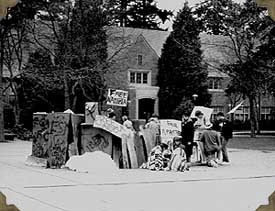 Students concerned with apartheid, living conditions, and PLU divestment in South Africa demonstrate by constructing a shantytown on Red Square and living in it for a week.
1989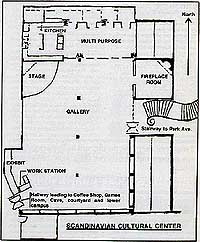 Arnold Schwarzenegger visits campus as part of the President's Council on Fitness and Sports. He encourages students to "Get out, get with it and do it."
The Scandinavian Cultural Center is constructed on the lower floor of the University Center.