1990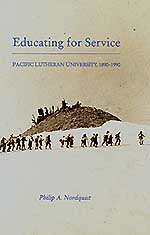 Professor Philip A. Nordquist's book of the first 100 years of Pacific Lutheran University, Educating for Service, is published to commemorate the university's centennial.
The title of the book reflects PLU's centennial theme.
1992
Loren J. Anderson becomes Pacific Lutheran University's new president.
Raised in North Dakota, Anderson comes to PLU after graduating from Concordia College in Minnesota and then serving as the vice president of that college for 16 years.
1994
100-year-old Harstad Hall is rededicated with the Harstad family in attendance.
Mary Baker Russell and George Lagerquist, major donors to the building, visit during the construction of the Mary Baker Russell Music Center, which includes Lagerquist Concert Hall.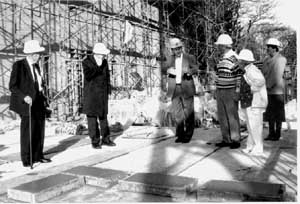 1995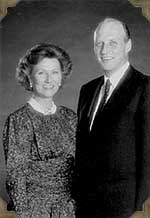 King Harald V and Queen Sonja of Norway visit PLU. The queen receives an honorary Doctorate of Humane Letters.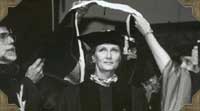 Coach "Frosty" Westering is inducted into the NAIA Hall of Fame in Dallas, Texas.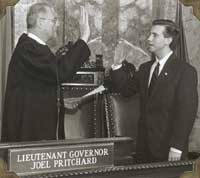 PLU alumnus Calvin Goings '95 is sworn into the Washington State Senate.
At 22 years old, he is the youngest state senator in the nation.
1996
Colleen Hacker, the women's soccer coach, serves as psychologist to the women's Olympic soccer team in the summer Olympic games in Atlanta, Georgia. The team wins the gold medal.

1997
President Anderson is appointed Knight of the First Class of the Royal Norwegian Order of Merit on 13 September by order of King Harald V of Norway. Anderson is the sixth person from Washington state to be knighted by Norway.
The Mary Baker Russell Music Building opens. It houses the Lagerquist Concert Hall, which seats over 500, and the music department. In the lobby hang 4 glass sculptures created by internationally known glass artist Dale Chihuly.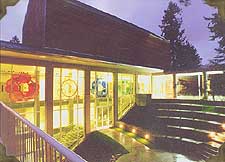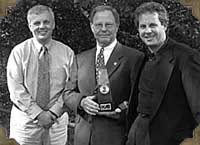 KPLU wins Jazz Station of the Year.
1998
The Gottfried and Mary Fuchs Organ in Lagerquist Concert Hall, Mary Baker Russell Music Center, is dedicated in the fall.
The organ is built by Parkland resident Paul Fritts.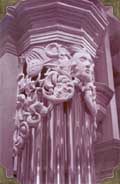 1999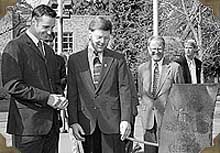 On 20 March, Crown Prince Haakon of Norway visits campus and his name is inscribed on the rune stones.
Work begins on the Keck Observatory; it is finished in early 2000.
Funding for the observatory comes from a $500,000 grant from the W.M. Keck Foundation.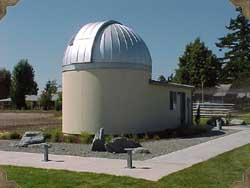 The 1999 football team, coached by Frosty Westering, wins the NCAA Division III national championship, triumphing over the favored Rowan University 42–13.