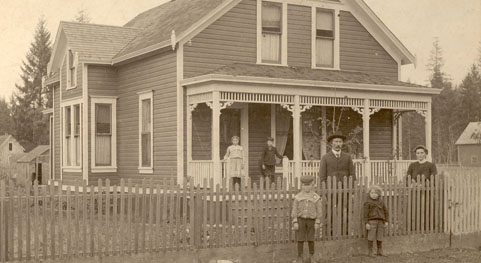 Nisqually Plains Collection:
Special Collection in Pacific Northwest History
The Nisqually Plains Collection, located in Mortvedt Library, is a repository of multiple dimensions of Pacific Northwest History, but particularly for Western Washington. Research materials are collected in areas that have deep historical roots in both large and small regional communities. These areas include town and city sites, family generations, economic traditions, transportation forms, social and recreational customs, and changing historical eras. Historical information is also collected on special community identities such as military bases, national parks, Indian reservations, and longtime highway junctions.
The purpose of the collection is to serve regional studies associated with university history courses, seminars, internships, other academic disciplines, as well as individual research interests. The collection complements other collections in the university library by providing historical background for specific studies. In addition, the collection serves as a sponsor of public and private projects that seek to enhance community awareness and appreciation of the history of local public schools, churches, municipal ports, biographies, and photo history.