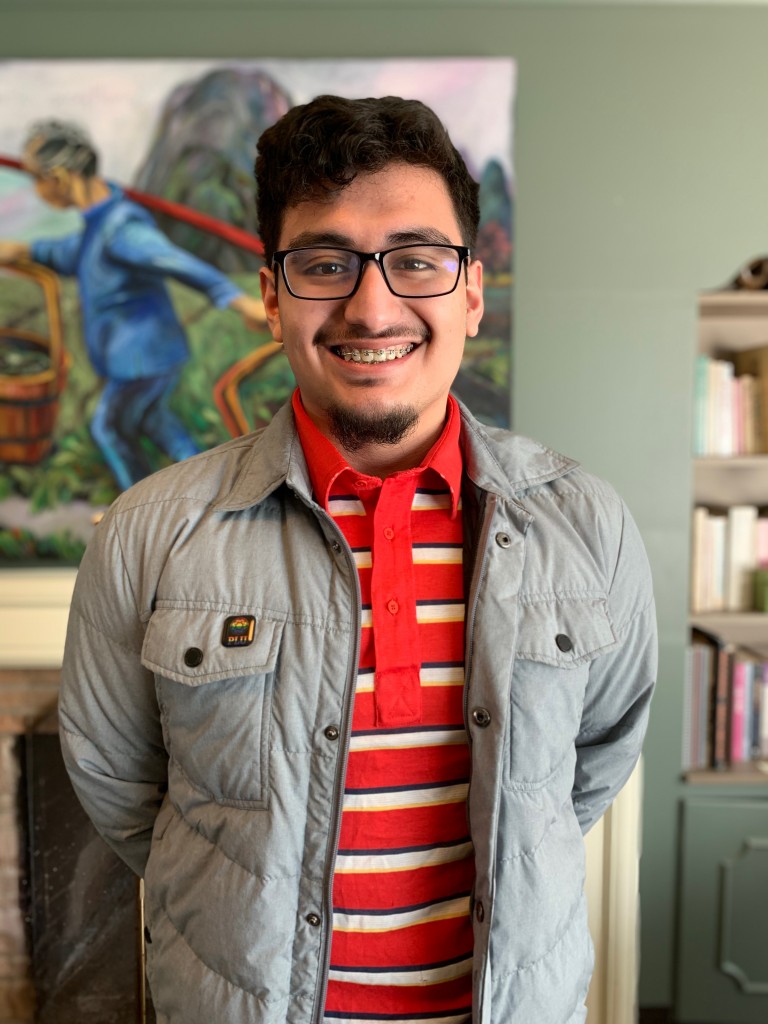 Name: Carlos De Jesus Alvarez Ayala
Pronouns: He/Him/His
Year in School:  Sophomore
Major(s) and Minor (s): Economics Major Chinese Studies Minor
Qualifications & Goals
As an institutional activist I focused on ASPLU the minute I arrived on campus. I have dedicated myself to serving students on campus and advocating for those of underrepresented and underserved communities. As an ASPLU Senator I  hosted a financial literacy night for students of color and undocumented students as well as established an essay workshop day for a group of junior students from the local high school, Clover Park High School.
My passion as an economics student than led me to apply for the position of Finance Director which is now my current position. As finance director I work to advocate for students in budgetary and financial conversations around campus. As finance director I have dedicated my time to developing protocols and procedures that help student leaders make decisions that align with our values and not ones that make us wonder "how are we funding this?" Money shouldn't be a limitation on student involvement, which is why as finance director building ways to communicate with students about their tuition dollars and making sure that student leaders are held accountable to financial decisions has been a top priority.
As a student I have dedicated time building relationships with student throughout campus and I hope to leverage this connections into making meaning working relationships to better and enhance the experience of PLU students. I also hold the position of Men's Project and It's On Us Intern within the Pear Advocate Community Education program within the Center for Gender Equity. One of my goals is to bridge the It's On Us position closer to ASPLU. Everyone should know what an active bystander is and act like one, period. Gender based advocacy, accessibility, transparency, and opportunities for leadership and professional development are key items I wish to focus on if elected president.
My first order of business is to create and build goals along with APSLU Senators and Directors. This goals should reflect our values of diversity, sustainability, and social justice as an organization. Additionally to this I think there is an undeniable focus that needs to take place in our campus towards a more united campus culture. Our identity as PLU lutes is not a clear one, and our need to unite is of essence. No single lute will be left behind under my presidency, change is coming!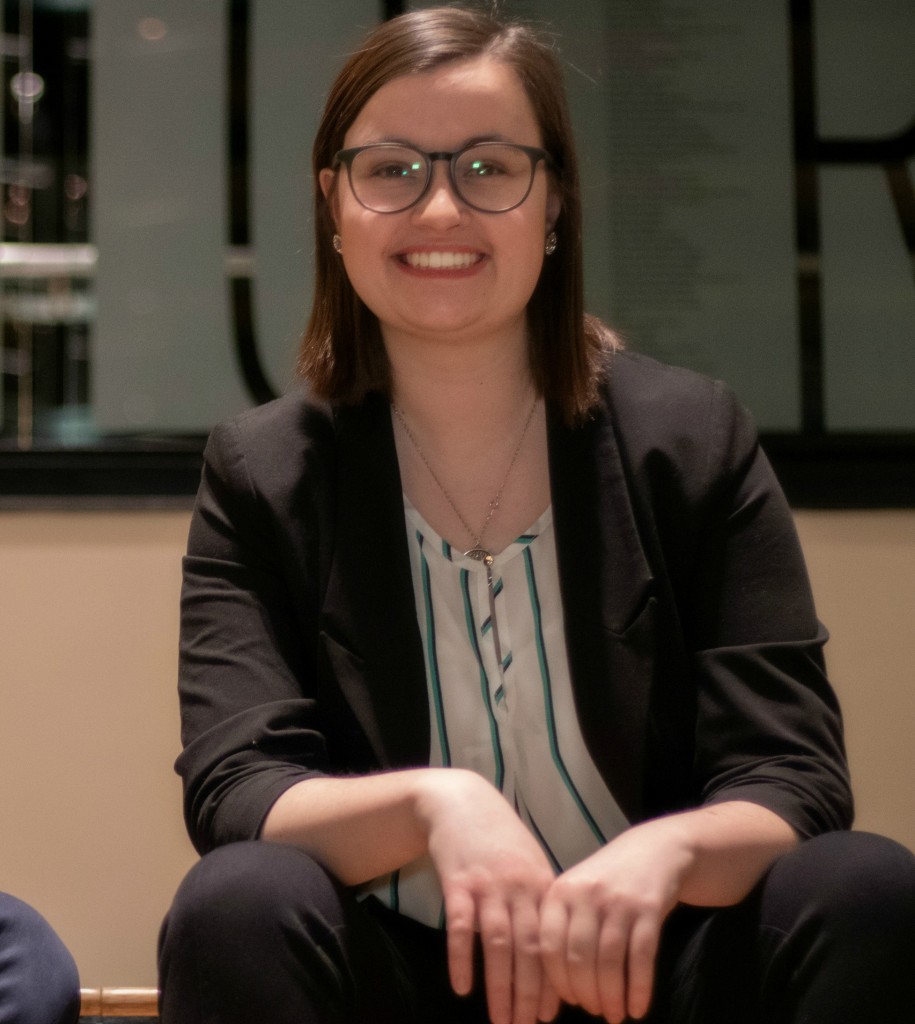 Kennedy Gwin
She/Her/Hers
Year In School: Class of 2020/Third Year
Majors and Minors: Political Science and Global Studies with an emphasis in Development and Social Justice
Qualifications:
Senator At Large 2016-2018

Senator At Large Spring 2019

ASPLU CGE Committee Representative 2017-2018

Presidential Search Committee Member 2017-2019

Member of the collective 2016-2019

Member of Generation Action 2017-2019

Residential Life Assistant 2017-2019

Rieke Scholar 2017-2019
Goals For ASPLU:
Reevaluate implicit sexism when hiring ASPLU directors. Currently leadership positions possess themes of implicit sexism, I would like to start conversations and bring an awareness to this when starting the hiring process for ASPLU director positions and encourage other leadership organizations to do the same.
Create a physical space where students can donate textbooks they no longer use and other books they use throughout the year within their classes. The hope from this would be that students could come into this space and borrow the textbooks they need. This would hopefully reduce the economic burden on students when purchasing textbooks for the semester.
Life alert systems within handicap restrooms. This would increase accessibility and would provide a level of protection for people of all ability to use the restroom with a peace of mind. It is important that we treat these situations with dignity and provide the highest level of care that we can. I am an advocate for ADA accessibility and it is something I hold near and dear to my heart.  
I hope to cultivate leaders at PLU and work on changing the attitude of what it means to be a leader.A person's actions define their leadership ability, not their gold name tag. Work with me to make PLU a community for everyone.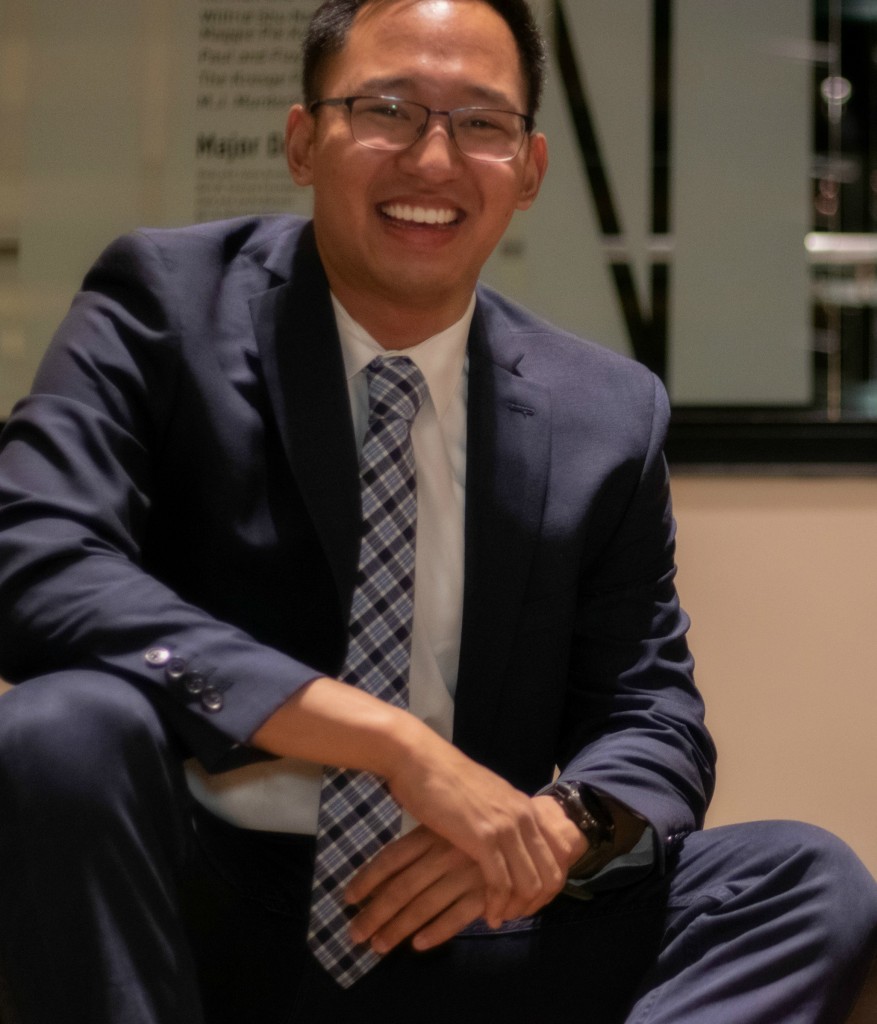 Todd Dizon
He/Him/His
Year in School: Class of 2020/Third Year
Majors and Minors: History Major and Hispanic Studies Minor
Qualifications:
ROTC Cadet 2016-2019

PLU Speech and Debate Team Member 2016-2018

Admissions Ambassador 2016-2019
Goals for ASPLU
Create a Monthly Finance Newsletter that ASPLU would distribute to students in order to provide information and transparency towards University expenses that affect their everyday lives. My hope would to make this an aspect of the ASPLU finance director position and make this a normalized aspect of student life.
Create a better connection with the PLU community. Possibly hosting a community meal in which the Parkland community and the PLU community can come together for a day of fun (i.e. picnic in the spring, maybe a bounce obstacle course for kids/students)
Encourage the board of Regents to spend a casual day on campus and spend time meeting students in the Commons and in spaces in which students occupy. Let's put a face to these people.
Create a Campus Dialogue that seeks to promote genuine, honest, and straightforward discussion that will serve as the basis for which the student body can resolve current and future issues that may arise on campus. We should work to  promote dialogue in a fashion in which we can ALL grow.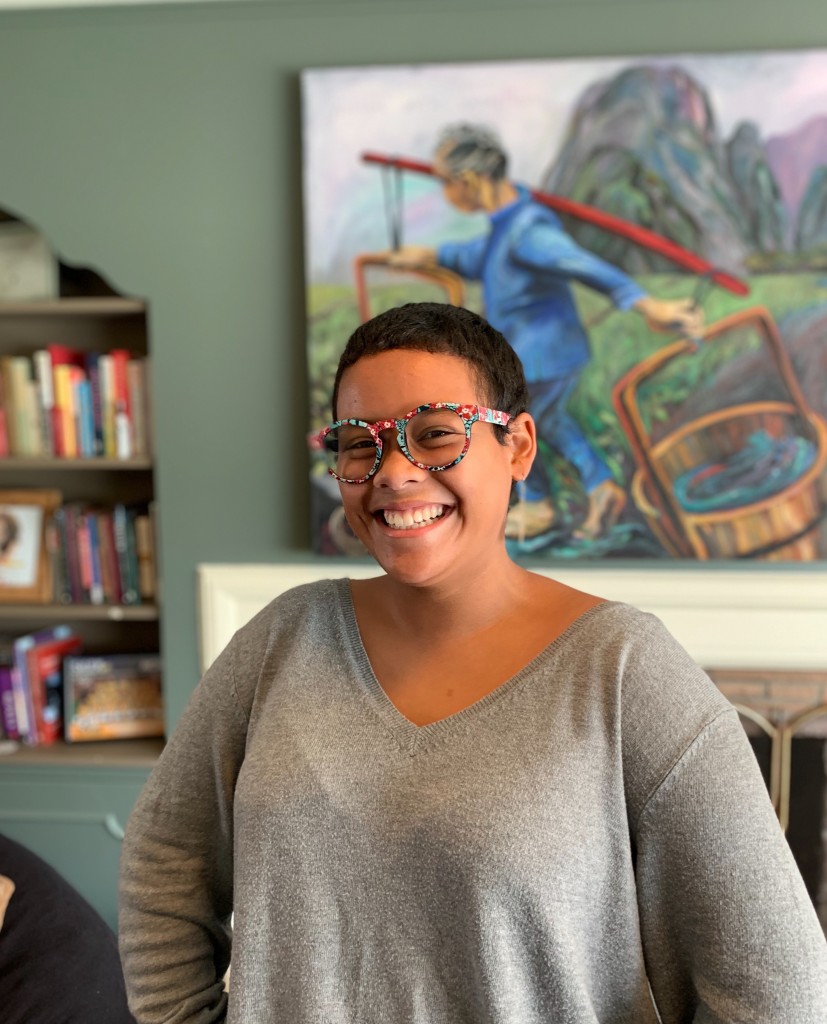 Name: Mei-Yun Loya
Pronouns: Her/She/Hers
Year in School: First Year
Majors/Minors:  Intended Double Major in Global Studies and Political Science  
Qualifications:
Current ASPLU Senator for the class of 2022

Current ASPLU Outreach Committee Member

Current Board Member of Community Health Care

Current Political Advocacy Committee member for Community Health Care

Person of Color

Black

Chinese

Mexican

Native American

Social Activist

Organizer and Speaker of March for Our Lives Tacoma

Working with Leauge of Women Voters to hold voter registration drives in Tacoma Public Schools
Act Six Scholar

Member of The Collective   
Goals for ASPLU:
Social Change:
Support and help represent students of color, women, and other marginalized groups on campus,

Speak up for these communities by centering their voices; not speaking for them.

I will use my platform and connections to ensure that our voices will no longer be ignored.

Fight for unity amongst

students

on campus so that our voices are louder and stronger when we fight together for what is best for

us

.
Systemic Change:
Create/Designate a space for Students of Color, that acts as an Educational Resource and a Safe Space for Community Building

Continue working to Reform the General Education Curriculum

Fight to Maintain Student Regent Positions

Work with SLB to create a campus-wide calendar that clubs and organizations can reference when planning events to avoid overlap and maximize attendance