Senate Agenda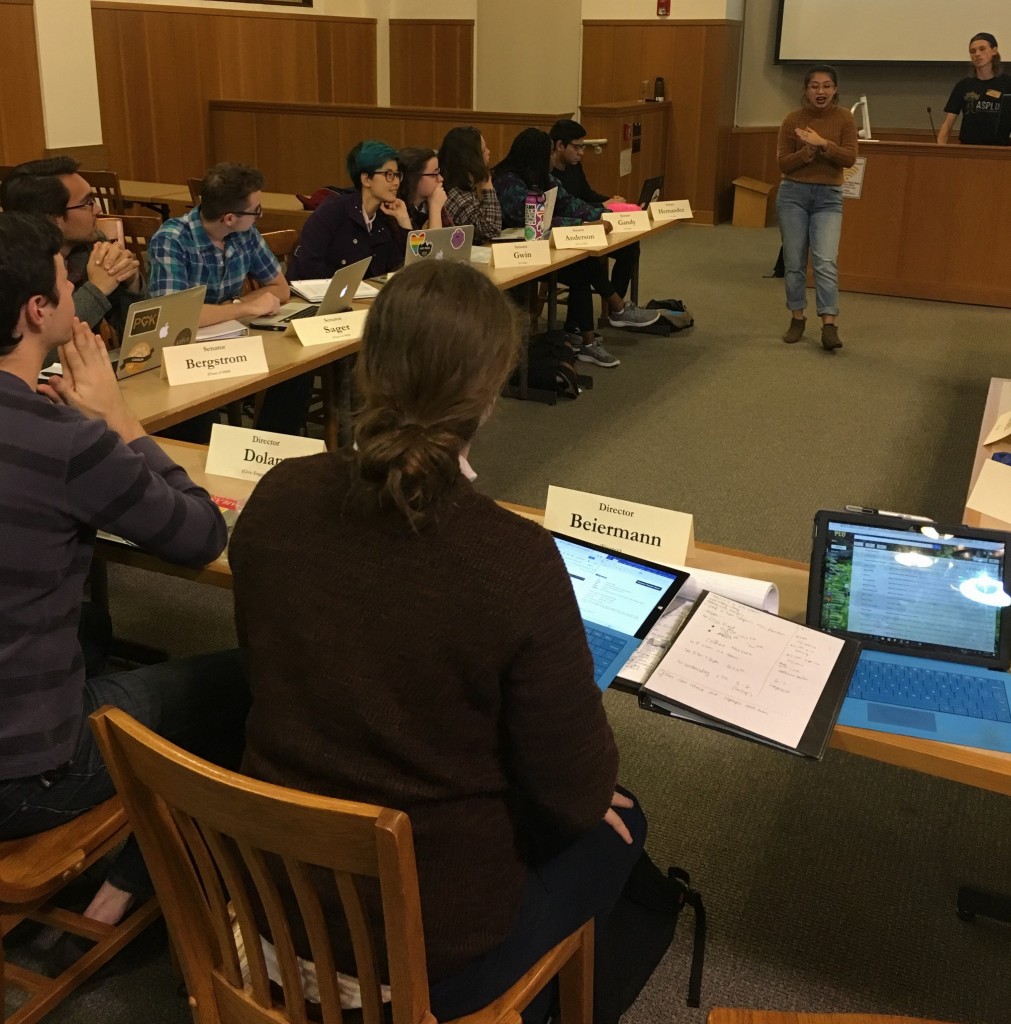 Senate Meetings
Senate meetings are every Tuesday at 6:30 in Room 133 in the AUC.
Do you have any thoughts? Concerns? Questions? 
Drop off a comment in our Public Comments box outside of the ASPLU office. Public comments will be read aloud at the beginning of each meeting!
This Weeks Public Comments and Announcements
4/17/18 – MEETING IN AUC 133
Executive Senator Gwin announces that it is Earth and Diversity Week, and comments that it's important for the other senators to attend these events in support.
Director Beiermann comments that tomorrow at 7pm, Sounds of Solidarity is occurring in the cave. The Interfaith Games was funded by ASPLU – if you want to be on a team please contact Hilary Vo at vohn@plu.edu. Email her by this Friday at 7:00pm at the latest.
Senator Anderson shared with her friends on Facebook "The People's March" and recommends for everyone to attend to support the Universal Healthcare initiative.
Senator Kim announces as a tree-planting event will occur in Red Square this Sunday at 10:00am – please meet in Tingelstad.
Vice President Bergström gives commendations to everyone in the senate for great discussion and to those in the audience who have stayed here at this long meeting.
President Brunelle reiterates that Sounds of Solidarity is happening. Stand in Solidarity is happening next week in Red Square and anyone who is interested in helping out the with event is encouraged to reach out to President Brunelle.