Senate Agenda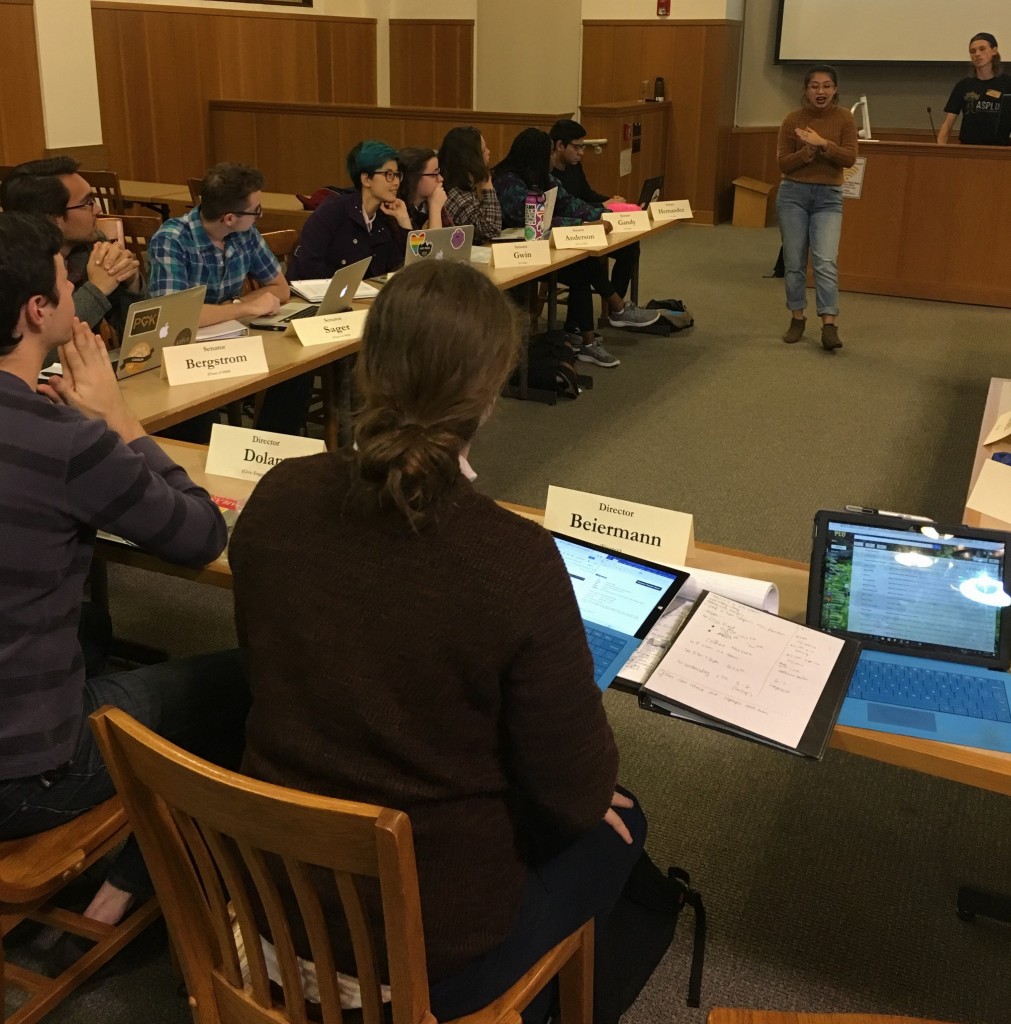 Senate Meetings
Senate meetings are every Tuesday at 6:30 in Room 133 in the AUC.
Do you have any thoughts? Concerns? Questions? 
Drop off a comment in our Public Comments box outside of the ASPLU office. Public comments will be read aloud at the beginning of each meeting!
This Weeks Public Comments and Announcements
5/1/18 – DIRECTOR APPOINTMENT MEETING IN AUC 133
Senator Anderson announces that one fellow ASPLU member was in attendance at their event yesterday. It was kind of a bummer.
Executive Senator Gwin comments that this could be said for any event that occurs. This happened at Earth & Diversity Week. Personal apologies were given to Senator Anderson.
President Brunelle comments that anyone can log events as outreach hours.
Public Member Hilary Vo comments that there is a Class of 2018 Networking event that will occur this Friday, to which graduating seniors will be able to see the Board of Regents to which Hilary Vo comments that all graduating seniors should f***ing go.
Senator Burk comments that Thursday, 8:30pm in Hong there will be an event regarding Economics and the Environment.
Director Dolan comments that off-campus in Tacoma, the Washington Environmental Council will meet and a happy hour, and you don't have to be 21+ to go there. You can hear from the Washington Environmental Council regarding ballot initiatives and pending legislations.