Welcome to our Fall 2018 edition of the Pacific Lutheran University School of Business newsletter, AbsoLUTEly Business.
Our interactive online publication represents a current look into the many new and exciting opportunities, events and people associated with the PLU School of Business.
Message from the Dean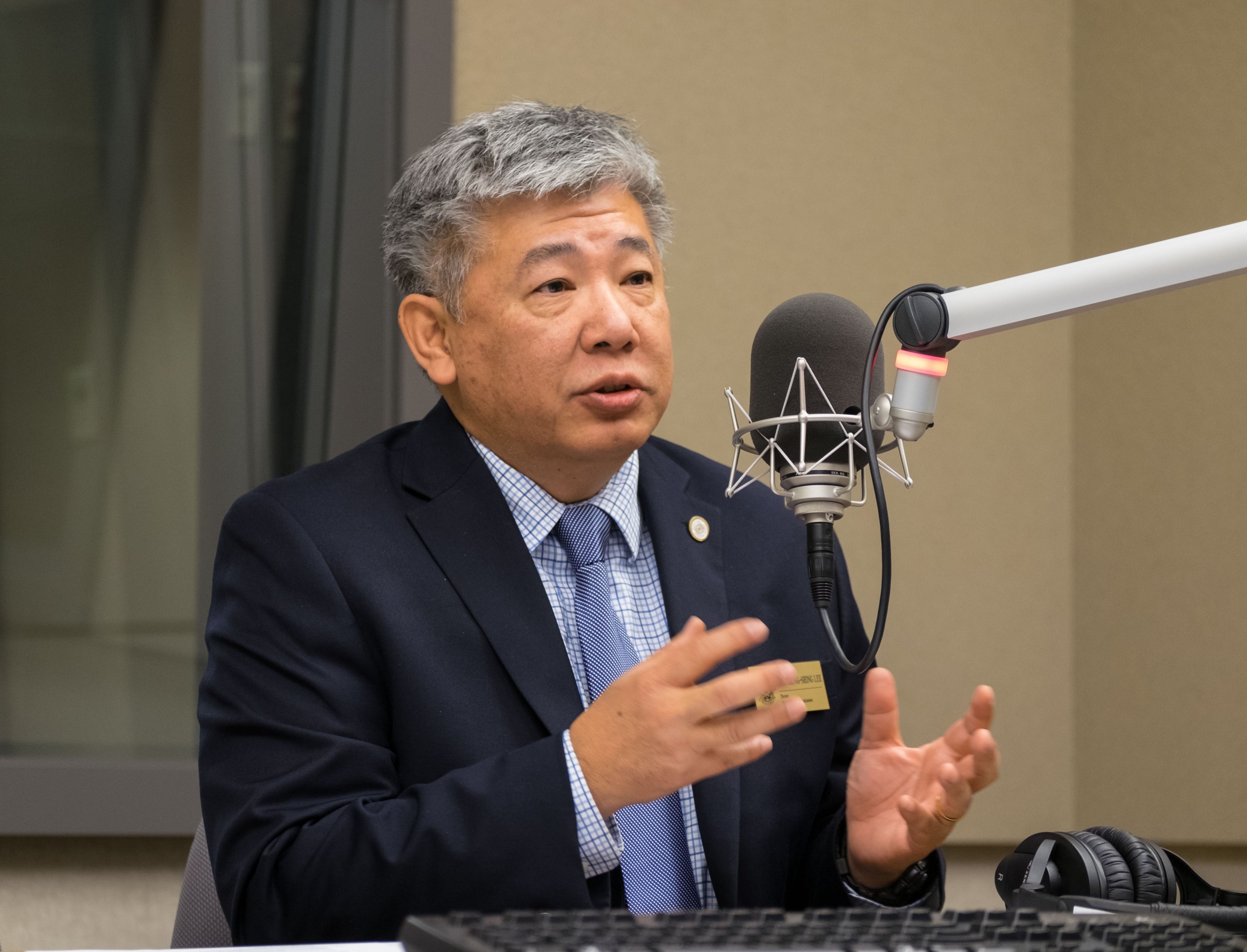 We are excited to continue our accreditation with AACSB International. It is a testament to the excellence that we strive for and the demonstration of our commitment to provide high-quality education to our students.
As you know, the success of our students is due to their own significant efforts, as well as owing much to the support of our dedicated faculty, staff, alumni and members of our Executive Advisory Board. We put a strong emphasis on innovation, ethical leadership, global perspectives, and service and engagement to create a positive impact on our community and stakeholders as well as making a difference in the world. Please join us to celebrate our success and thank you for your constant support and encouragement!
Dr. Chung-Shing Lee
Dean and Professor
School of Business Welcomes the New Associate Dean
This Fall, the School of Business welcomed our new Associate Dean, Narasimha Kowtha. After getting his Ph.D. from Texas A&M, he worked in Singapore and Korea. His research largely deals with organizational processes and strategy implementation. He sits on the editorial board of the Journal of Management and Organization, and is the past Associate Editor of the Asia Pacific Journal of Management.
He is very focused on business and is currently doing research with two process topics: incentives and employee motivation, and organizational socialization of newcomers. He is very passionate about teaching and intellectual inquiry. "For me, inquiry is essential for learning. In Singapore, I was with the National University of Singapore business school where I helped to establish and build a doctoral program, an MSc Program in Human Resource Management and refine the MBA program," he says.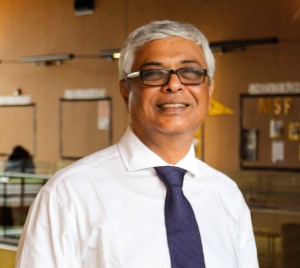 After working in Singapore, he went on to establish a new English Business School in Daejeon Korea called Solbridge. The school has since gone on to receive the 2017 Global Power Brand Award recognizing their contribution to domestic development by increasing brand value in the global market. As the founding team member, he was responsible for all academic affairs and faculty welfare. Additionally, he was a key member of the AACSB accreditation steering committee that saw the school through its initial accreditation in 2014, as the youngest school to be accredited in AACSB history. Later, he was put in charge of all accreditation and faculty matters. After spending 10 years in Korea, he started looking for other opportunities and found Pacific Lutheran University School of Business.
Why did you choose PLU School of Business?
"PLU enjoys a great reputation around the country and outside too. It is a great opportunity, and fortunately, colleagues at PLU School of Business thought I could contribute to the school. I am happy to be here, to contribute in all ways towards student learning, welfare and development, and school development. Over the next year, besides my teaching (which is very important to me), I will be focusing on accreditation and graduate programs," Kowtha said.
Our Business is Local
This Fall, the School of Business has taken initiative to get involved in the local community. Student, staff and faculty are engaging with their local surroundings in a variety of different ways.
In the classroom – Undergraduate students work with local businesses to create marketing campaigns for their Consumer Behavior Marketing class.
Visiting Instructor of Business Cosette Pfaff challenged her students to engage with local businesses in their community by creating a marketing campaign for the business and presenting it as their final project. The project required students to meet with the owners of the local business to do research on them and their marketing histories. Businesses included Rush Team Apparel, Bowler Coffee, and the PLU School of Business.
Students took into account all aspects of the business, including information on current marketing strategies, business goals, and business marketing budget. Students used the information they gathered to tailor the campaign to fit their business' need.
On the Web – Assistant Professor of Business Ralph Flick is the chair of the Editorial Review Committee of the State Bar Magazine. He recently published an article in the October issue of the NW Lawyer. The article is meant to advise students considering Law school in the future.
"…I have been working on a more thoughtful — rather than difficult  — method for providing prospective law students with encouragement and mentorship while also sharing information and insights that I hope will assist them in making an informed choice about their future," Flick wrote in his article.
Additionally, Flick has started an online blog to feature his Business Law student's publications on the internet. Students go through a peer review and editorial process before they are published to the site. Topics include controversial topics such as NFL kneeling protests, President Trump's refugee policies and the Fourth Amendment, among other topics. The students focus on current issues in law that affect business.
Flick created the website in the Fall of 2017 to showcase student talent because he "didn't want students work to get stuck in drawers." The blog now serves as a database of analysis for the entire PLU community.
The goal of the blog is "both to inform the public about current issues in business law and also to give students the chance to write and get published," Flick says.
Executive Leadership Lecture Series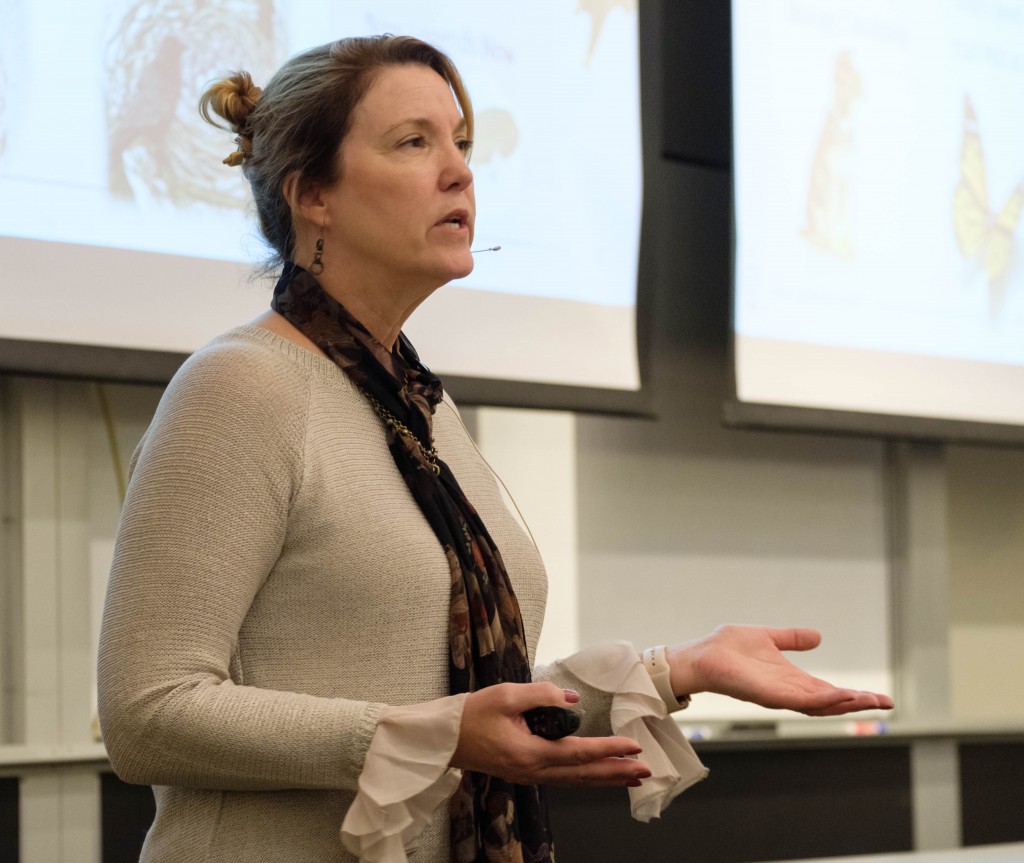 This Issue of AbsoLUTEly Business was created by Josie Courtney, School of Business Communications Intern on November 1st, 2018