Message from the Dean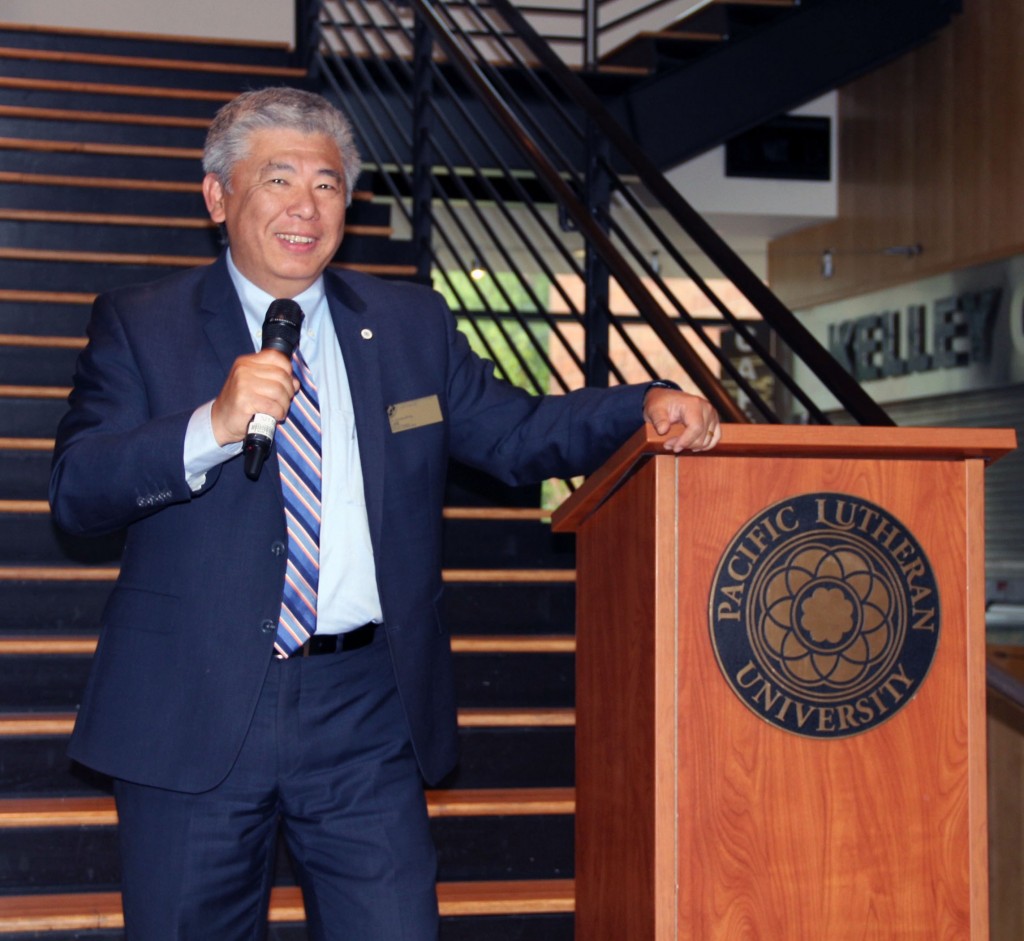 Welcome to our spring 2018 edition of the Pacific Lutheran University School of Business newsletter, AbsoLUTEly Business.
Our interactive online publication represents a current look into the many new and exciting opportunities, events, and people associated with the PLU School of Business.
With each innovative change to our school, we are constantly striving to uphold and exemplify our mission statement:
The PLU School of Business is a community of engaged faculty, staff and administrators who provide an excellent business education in a student-centered learning environment grounded in the liberal arts that inspires students to: LEARN for life, LIVE purposefully, LEAD responsibly and CARE for others.
As always, the School of Business is especially grateful for our Executive Advisory Board, whose insight helps us shape our programs to prepare our students to enter the modern business world as entrepreneurial, accountable, innovative, and sustainable business leaders. We would also like to thank our alumni and donors, without whom we could not have accomplished the excellence we have reached today.
These are exciting times. Thank you for being here with us,
Chung-Shing Lee, Ph.D.
Abroad & Back: China & South Korea
Business & Culture of China & South Korea with Janelle Brockman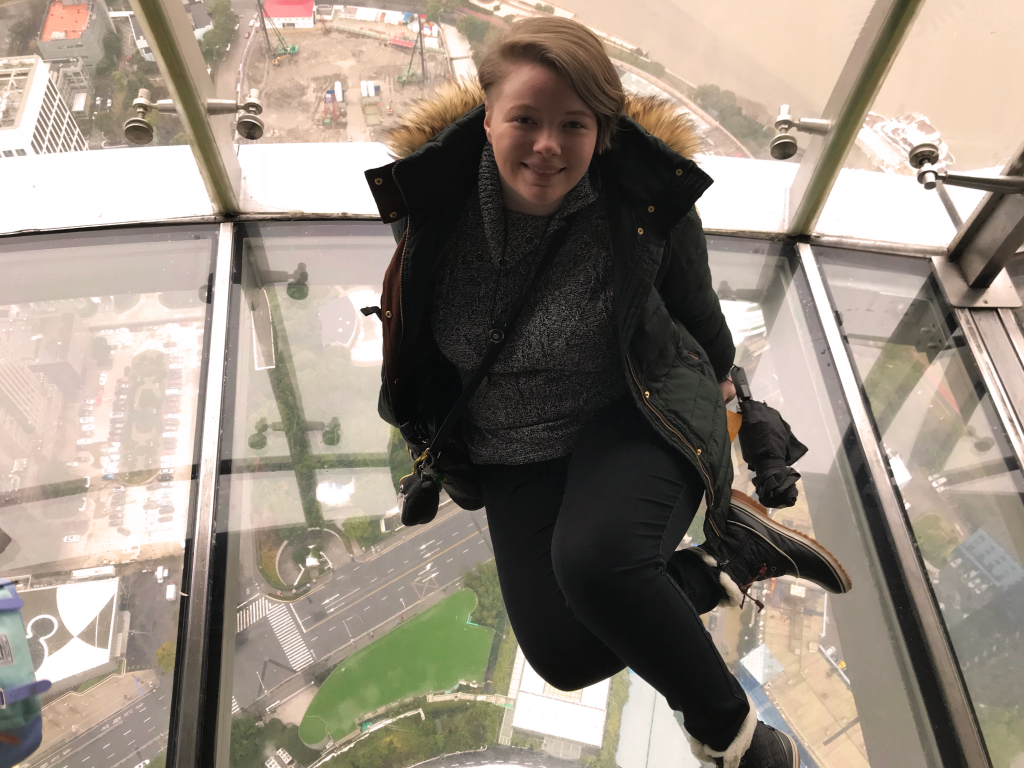 Where did you travel to for your J-term study away trip?
China (Shanghai, Hangzhou, Qingdao) and South Korea (Busan, Seoul)
---
Why was it important for you to study away during your undergraduate experience?
It is my goal, one day, to work for a company that is either based in or works out of South Korea. I would like to eventually work in the marketing department for such a company, and it is also my goal to be bilingual and have knowledge of cultures of multiple different countries around the world for marketing purposes. I love learning about new cultures, and the more experience I have first-hand before I graduate, the more prepared I will be when given opportunities with work!
---
How was this experience in China and South Korea connected to the School of Business? 
The course was instructed and directed by Professor Brian Maeng of the School of Business, and focused on business topics and applications throughout the trip.
---
How has engaging in rich Asian cultures and witnessing international business practices shaped your perception of business as a whole?
Business around is very different in many ways; but at the core, I found the practice of business is truly the same, just tuned appropriately to the culture of each country. It was interesting to see the differences and similarities between the cultural norms of each country specifically around business. China had more of a focus around loyalty and respect, where everyone has a place in both society and the workplace. South Korea showed a similar loyalty and respect, but highly different applications and traditions. Business people often worked late, and were extremely loyal to their jobs – more so than their home life. Celebrations and ceremonies were commonplace, and each business showed almost a family-like atmosphere.
Though there are many differences, international business only really works because many practices are the same at the core. Cultures may be different, but people often have a common mindset and goal for their future, or their business' future.
---
What is one thing you would recommend anyone to try in East Asia?
China: go to the walking streets and markets – experience trying to communicate with people of completely different cultures and languages, bargaining, and be amazed by all the interesting and beautiful creations you find! (Oh, and don't forget to try all the food you can! Just make sure to be safe about it.)
South Korea
: Take a taxi ride and truly explore the city of Seoul! Go to the Han river, visit cultural sites like Gyeongbokgung Palace, visit the Lotte World Tower (Go to the top story at night – it's
beautiful
) and Coex Mall. Definitely experience the renowned night life of South Korea! As always: eat
ALL
of the delicious food that you can!
See you next year!
After a long school year it was great to wine down at the School of Business Wine & Chocolate social event. This annual event gave Lutes, alumni, and friends a chance to network, eat decadent chocolates, and sip robust wines. A special thank you to our alumni who provided our delightful treats this year!
A special thanks to Moss Adams for their donation to the School of Business!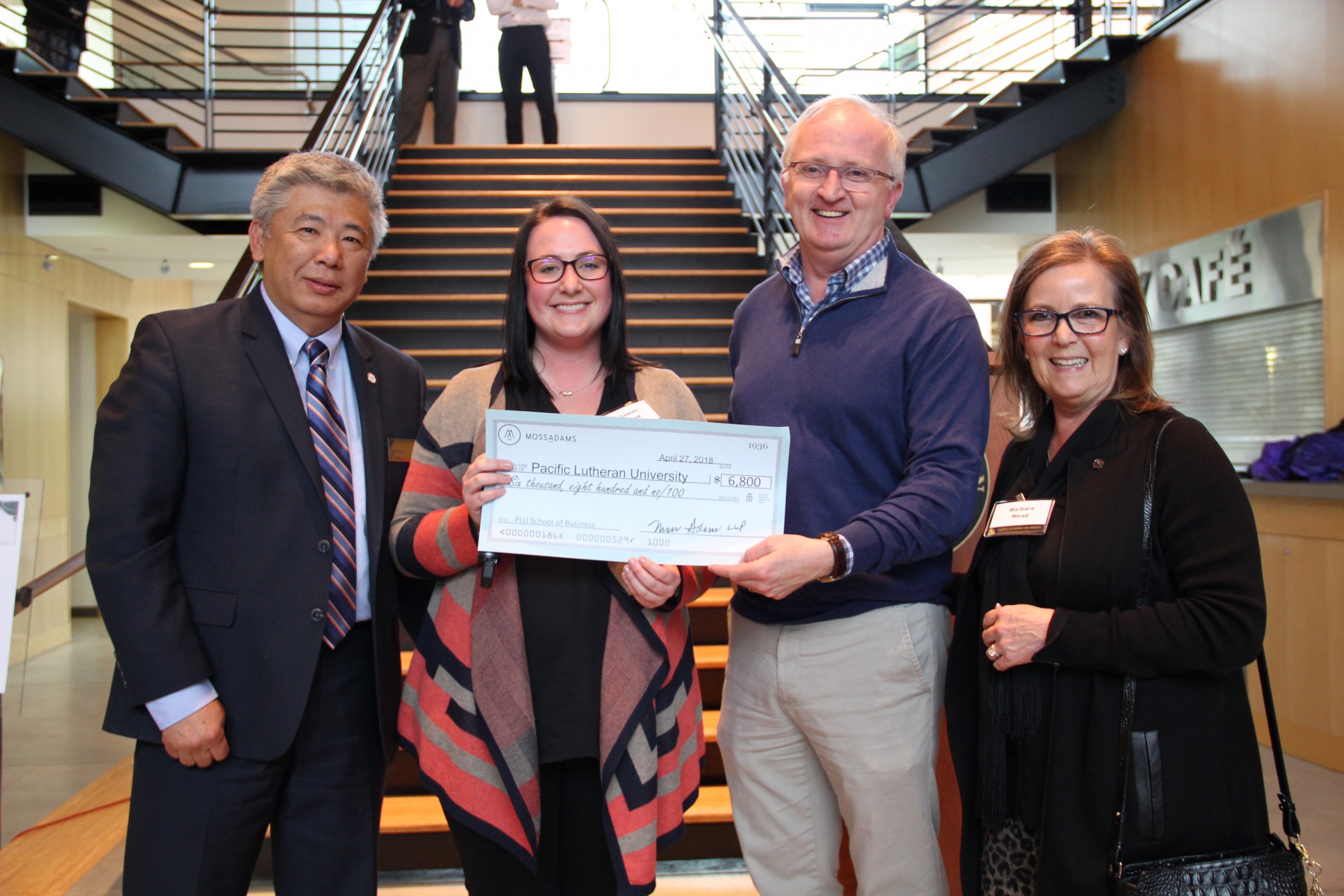 Abroad & Back: Perú
Global Business Perspectives with Jessica Crask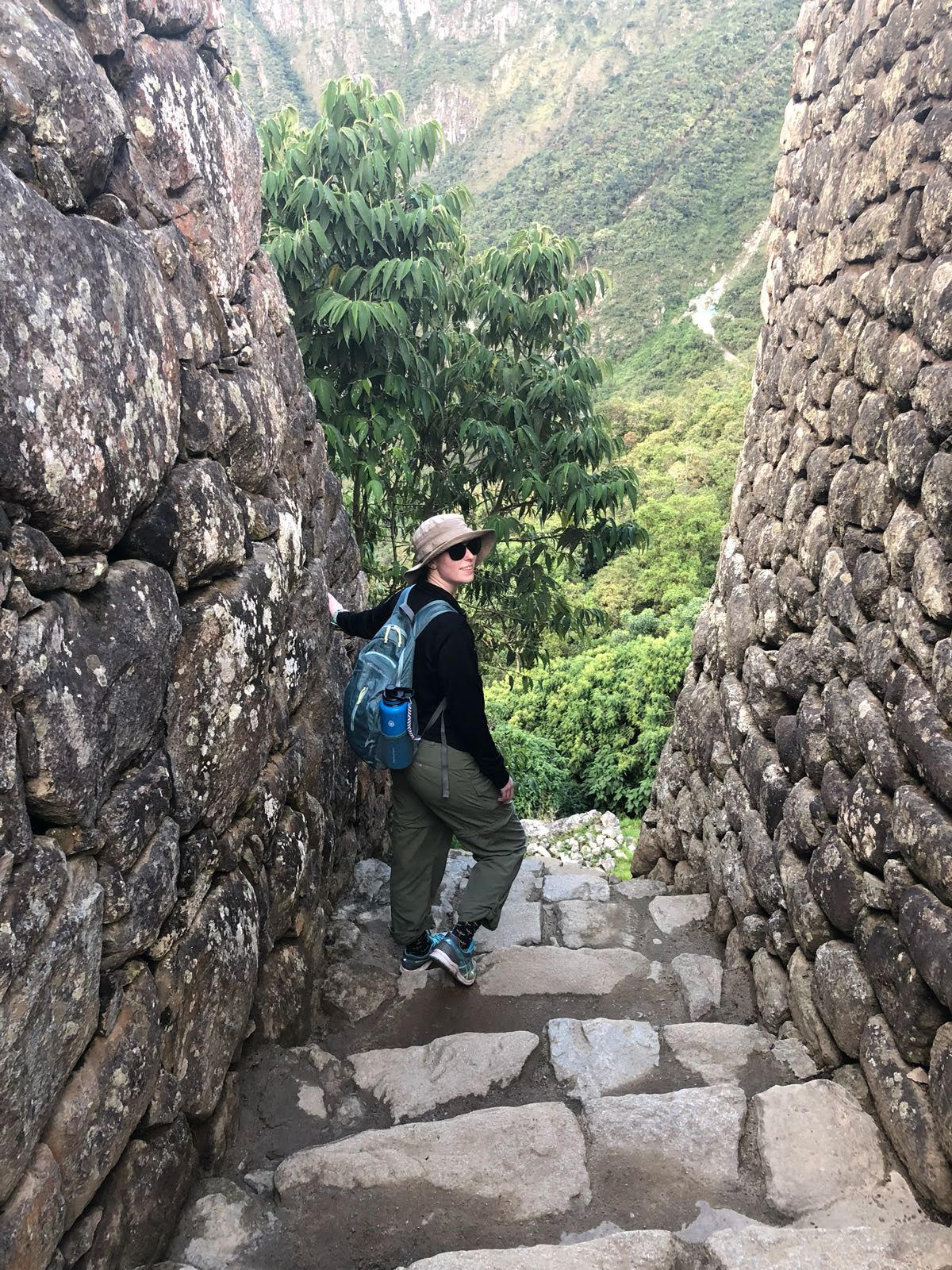 Why was it important for you to study away while pursuing a Master's degree in Business Administration?
In general, study away is a requirement for the MBA program at PLU. As for me, this opportunity gave me a chance to fully emerge in culture, politics, economics, and history, to critically utilize what we learned about global business.  I find that it was even more important for me because I could utilize my perspectives of social work and business for whichever path I choose to take afterwards.
---
How was this experience in Perú connected to the School of Business?
When applying for the program, a student must understand that as a member of the global community, it's critical for a student to gain perspectives outside of the United States. In Perú we visited local organizations (vendors i.e., markets, local restaurants, local and driven hotels); listened to guest speakers touch upon their passions of innovating within their country and how they focused on the need and wants of their specific consumers; and gained cultural perspectives, which helped shape a comprehension on how businesses are driven internationally.
---
Why do you think it is important to experience how business is conducted in other parts of the world?
Culture, or I noticed anyways, plays a huge part in how businesses are ran, and so does government.  Understanding how different places run organizations can assist with potential globalization of businesses or even potential partnerships, additionally, could inspire new adaptable ways to bring to local communities and innovate.
---
What are the biggest takeaways that you brought back home from your spring break study away experience in Perú?
Being grateful for experiences and being optimistic for future opportunities.
---
What are some tips of advice for anyone interested in traveling to South America? 
Be open-minded and flexible for anything!
Check Out Our Graduate Programs!
Master of Business Administration (MBA)
The Pacific Lutheran University MBA Program is founded on the cornerstones of leadership, creative innovation, global awareness and ethical responsibility.
Learn how the PLU MBA program can transform your career at one of our upcoming information sessions.
For more information, visit our site.
Master of Science in Marketing Research (MSMR)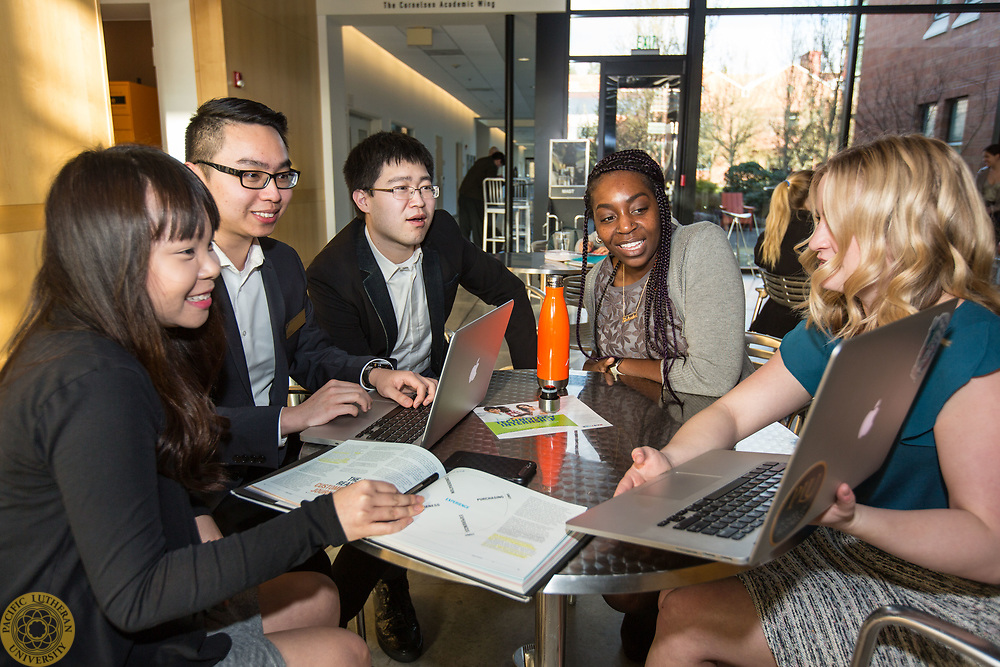 The MSMR is educating the next generation of global marketing and business leaders.  Today business data is being produced, collected and analyzed at unprecedented speed and scale.  Companies look to marketing analytics, and additional research, to help add value and determine how to develop profitable customers and programs that meet consumer needs.  In the Pacific Northwest, marketing analytics is a common requirement in diverse marketing positions including branding, strategy and data analytics.
The PLU MSMR program offers an intimate, advanced learning environment, hands-on experience with clients and a healthy balance of rigor and support.  Faculty care about the growth of students and their skills, and work collaboratively with students.  Through their coursework, multiple client projects within industry and capstone consulting research with a regional or national company, MSMR candidates develop knowledge, skills and experience attractive to employers.
For more information, visit our site.
This edition was created by Shelondra Harris, School of Business Communications Intern