The PLU School of Business is pleased to present the Fall 2018 Executive Leadership Series
Message from the Dean
I am pleased to announce the upcoming Fall 2018 Executive Leadership Series. This series supports our programs at PLU by bringing executives to campus to share their expertise and insight.
We are excited to bring preeminent industry and organizational leaders, students, and selected guests together on the Pacific Lutheran University campus for these evenings. The one-hour sessions offer insight into current issues facing decision-makers. These leaders will also share aspects of their own professional experiences and career development.
I am pleased to invite you to attend one or more of these evenings to engage in discussions of issues pertinent to our dynamic global business environment. The dialogue will be enriched by your presence and participation.
Sincerely,
Chung-Shing Lee
Dean and Professor, PLU School of Business
Brad Epker
Chief Revenue Officer
Thursday, September 20, 2018
6:00-7:00 p.m.
Leraas Hall, Rieke Science Center
Geographic Information Services, Inc.
Brad brings 28 years of experience in business development and sales. Over the last 17 years he has been in various senior leadership roles at seven startup or early stage companies, including the market leading DocuSign. Of those seven companies, only one has failed to achieve the goals that were set. His expansive knowledge and experience in implementing new market channels, partner/alliance strategies, account turnarounds, and revenue optimization will continue and expand upon the history of GISinc's year-over-year growth. As Chief Revenue Officer, he provides leadership to all sales organizations and marketing for GISinc. His primary focus is to grow revenue through initiatives and channels relating to the Internet of Things (IoT).
In his free time, he enjoys waterskiing, wake surfing, biking in the summer, and snow skiing all winter. When life does not find him pursuing one of these passions, you will find him chasing a puck around an ice rink in an adult hockey league or chasing a little white golf ball around a big green space.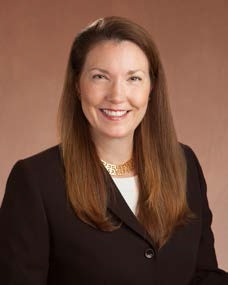 Chelley Patterson, Ph.D.
Senior Associate
Wednesday, October 17, 2018
6:00-7:00 p.m.
Leraas Hall, Rieke Science Center
New Legends Now
Chelley Patterson is a senior consultant at New Legends Now, working with clients to develop clear and aligned culture, breakthrough strategy, flawless execution, and courageous leadership. She leverages 30 years of experience focusing on innovative team performance, leadership development, change management and strategic planning with domestic and global, private and not-for-profit organizations. Chelley holds a BBA from Ohio U, and an MS and Doctorate in Organizational Behavior from Georgia State's Mack Robinson School of Business.
As previous Director of R&D for the Center for Leadership and Strategic Thinking at UW's Foster School of Business (2009-17), her prior corporate experience also includes internal consulting and talent development for NASCO, Vanstar, and NCR's Human Interface Technology Center in Atlanta and Knowledge Lab in London. She was a member of Teresa Amabile's collaborative research team for three years – designing and conducting the Harvard Business School studies reported in The Progress Principle (Amabile & Kramer, 2011).
Beyond her day job, Chelley is a part-time lecturer at the UW Foster School of Business teaching Organizational Behavior in the online graduate certificate program. She is also engaged in civic leadership,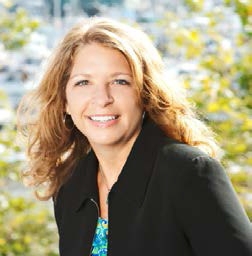 Brenda Morris
CPA, CMA, CGMA, CFO
Tuesday, November 27, 2018
6:00-7:00 p.m.
Leraas Hall, Rieke Science Center
Apex Parks Group
Brenda is an operationally focused executive, with extensive experience as a CFO/COO in public and closely held companies including entrepreneurial startups, high-growth and mature organizations. Brenda has acquired deep experience in the areas of M&A, FP&A, accounting and treasury functions, process optimization, systems development, financings and IPOs. An energetic and fun-loving executive who understands the business issues beyond the financials and focuses on leading by building relationships and collaborating at all levels.
She is successful at managing and growing public, privately held and private equity owned companies with a strong execution record. Brenda loves to build, develop and nurture an organization for high performance and success. Brenda has been with several top-notch retailers, consumer products and lifestyle organizations, with revenues from $60 million to $1.2 billion in up to 1,200 locations. She has been able to drive results at companies such as Hot Topic, Torrid, 5.11 Tactical, Zumiez, K2 Sports and Icicle Seafoods. Brenda is on the Board of Directors of Duluth Trading Company and Boot Barn Holdings, where she chairs the audit committee and the advisory board of Asarasi Water. A graduate of Pacific Lutheran University, Brenda earned her MBA from Seattle University and is a CPA, CMA, and CGMA.