The PLU School of Business and the Port of Tacoma are pleased to present the Spring 2020 Executive Leadership Series
Message from the Dean
I am pleased to announce the upcoming Spring 2020 Port of Tacoma Executive Leadership Series. This series supports our programs at PLU by bringing executives to campus to share their expertise and insight.
We are excited to bring preeminent industry and organizational leaders, students, and selected guests together on the Pacific Lutheran University campus for these evenings. The one-hour sessions offer insight into current issues facing decision-makers. These leaders will also share aspects of their own professional experiences and career development.
I am pleased to invite you to attend one or more of these evenings to engage in discussions of issues pertinent to our dynamic global business environment. The dialogue will be enriched by your presence and participation.
Sincerely,
Chung-Shing Lee
Dean and Professor, PLU School of Business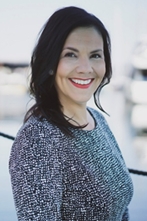 Natalie Vega O'Neil
President and CEO
Tuesday, February 25, 2020
6:00-7:00 p.m.
Leraas Hall, Rieke Science Center
Junior Achievement of Washington
Natalie O'Neil is President and CEO of Junior Achievement of Washington, the largest organization dedicated to giving young people the knowledge and skills they need to own their economic success, plan for their future, and make smart academic and economic choices.
O'Neil has extensive experience in nonprofit management and has worked for other nonprofit agencies as the Make-A-Wish Foundation and the YWCA. She is a skilled fundraiser and has secured tens of millions of dollars in individual, state, and federal grants over the course of her career. With an emphasis on early childhood policy, she has worked at the state and national level advocating for initiatives and legislation that promote children's wellbeing and racial and geographic equity.
Natalie O'Neil holds a Master's degree in Early Childhood Education and Child Development from the Erikson Institute.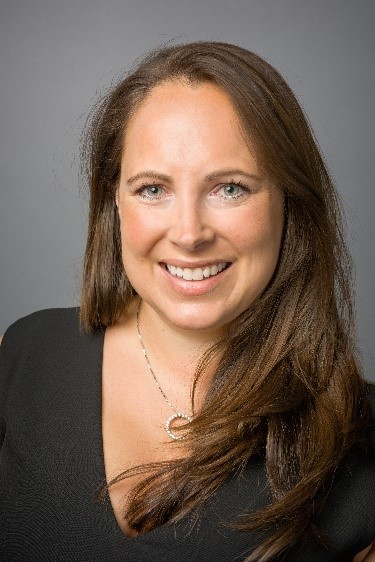 Charlotte Gogstad
Senior Director of Strategy
Event Cancelled
Expedia Group
Event Cancelled.
———-
Charlotte Gogstad is a senior ecommerce leader with more than 20 years of experience working internationally within marketing, product, and strategy. She currently serves as Senior Director of Strategy at Expedia Group. In this role, Charlotte serves as a thought leader, creating and implementing global customer and retail strategies for Brand Expedia. She works closely with the executive team, subject matter experts, and other Expedia Group brands to align and deliver long term sustainable growth.
Gogstad joined Expedia Group in 2006 to run marketing for Hotels.com in the Nordics. She subsequently moved over to Brand Expedia and assumed responsibility for launching the Europe, Middle East, and Africa (EMEA) product roadmap. She went on to become the Managing Director for Expedia Nordics and to lead the EMEA Search Engine marketing team.
Charlotte Gogstad holds a BA in Finance and a BA in International Relations from Pacific Lutheran University, and an executive MBA from London Business School. She also obtained executive education at Harvard Business School focused on strategy and transformation.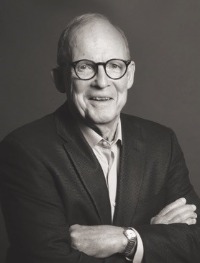 Gary Severson
Pacific Lutheran University
Board of Regents, Former Chair
Event Cancelled
Community Volunteer
Event Cancelled
—————————-
Gary Severson is a former chair of Pacific Lutheran University Board of Regents, Casey Family Programs, First Interstate Bank of Washington, Laird Norton Financial Group, and Laird Norton Wealth Management. He is chair emeritus at PLU and trustee emeritus at Casey.
PLU awarded him an honorary doctorate in 2004, and in 2017 he was the first recipient of the Severson Shared Governance Award. Mr. Severson was recently chosen by the Puget Sound Business Journal as its 2019 Lifetime Achievement Director of the Year for Nonprofits.
Mr. Severson had a distinguished banking career with Bank of America in Los Angeles and London, Security Pacific in Los Angeles and First Interstate in Seattle. He retired from banking in 1996 when First Interstate was acquired by Wells Fargo, and then began his 23-year board career.