Pyramid Staging and Events is pleased to present the Fall 2017 Executive Leadership Series
Message from the Dean
I am pleased to announce the upcoming Fall 2017 Executive Leadership Series. This series, generously sponsored by Pyramid Staging and Events, supports our programs at PLU by bringing executives to campus to share their expertise and insight.
We are excited to bring preeminent industry and organizational leaders, students and selected guests together on the Pacific Lutheran University campus for these evenings. The one-hour sessions offer insight into current issues facing decision-makers. These leaders will also share aspects of their own professional experiences and career development.
I am pleased to invite you to attend one or more of these evenings to engage in discussions of issues pertinent to our dynamic global business environment. The dialogue will be enriched by your presence and participation.
The PLU School of Business would like to thank Pyramid Staging and Events for generously supporting this series.
Sincerely,
Chung-Shing Lee
Dean and Professor, PLU School of Business


Pyramid Staging & Events is a multifaceted audio-visual, production, staging and labor company located in the Pacific Northwest. It is co-owned by Stephen Dilts, PLU MBA 2015, and Steve Hampton.
(206) 395-4512
info@pyramidstaging.com
www.pyramidstaging.com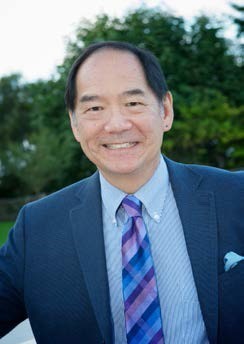 Richard Woo
Chief Executive Officer
Tuesday, September 19, 2017
6:00-7:00 p.m.
Leraas Hall, Rieke Science Center
THE RUSSELL FAMILY FOUNDATION (TRFF)
Richard Woo is the chief executive officer of The Russell Family Foundation (TRFF) in Gig Harbor, Washington. The Foundation supports grassroots leadership, environmental sustainability, and global peace.
Richard joined the Foundation in 2000, as the first executive director outside of the Russell Family. He currently serves on the steering committee of Divest Invest Philanthropy, the global initiative of signatory foundations fighting climate change representing combined assets under management of nearly $13 billion. He is a past board member of Philanthropy Northwest, the Council on Foundations, and Asian Americans & Pacific Islanders in Philanthropy.
Before arriving at TRFF, Richard worked for nearly a dozen years at Levi Strauss & Co. in San Francisco on community relations, corporate social responsibility and philanthropy. He served for three years as executive director of the Levi Strauss Foundation—overseeing global grant making in 40 countries. Early in his career, Richard spent a dozen years in Northern California nonprofits working on community health and youth development. Richard earned an English degree from the University of California, Davis.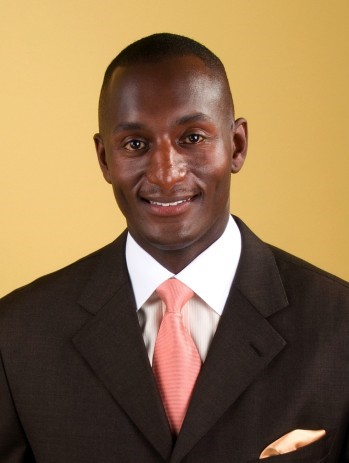 Dr. Randal Pinkett
Founder, Chairman, CEO
Tuesday, October 17, 2017
6:00-7:00 p.m.
Leraas Hall, Rieke Science Center
BCT PARTNERS
Dr. Randal Pinkett has established himself as an entrepreneur, speaker, author and scholar, and as a leading voice for his generation in business and technology. He is the founder, chairman and CEO of his fifth venture, BCT Partners, a multimillion-dollar management consulting, research and evaluation, information technology, and data analytics firm headquartered in Newark, NJ.
Dr. Pinkett has received numerous awards for business and technology excellence including the Information Technology Senior Management Forum's Beacon Award, the National Society of Black Engineers' Entrepreneur of the Year Award, and the National Urban League's Business Excellence Award.
He holds five degrees including: a B.S. in Electrical Engineering from Rutgers University; a M.S. in Computer Science from the University of Oxford in England; and a M.S. in Electrical Engineering, MBA, and Ph.D. from MIT. Most notably, he was the first and only African-American to receive the prestigious Rhodes Scholarship at Rutgers University; he was inducted to the Academic All-America Hall of Fame, as a former high jumper, long jumper, sprinter and captain of the men's track and field team.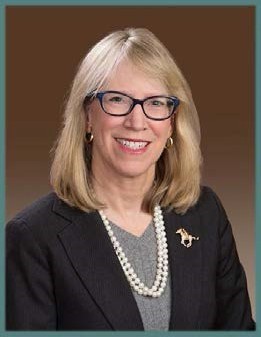 Theresa J. Whitmarsh
Executive Director
Thursday, November 2, 2017
6:00-7:00 p.m.
Leraas Hall, Rieke Science Center
WASHINGTON STATE INVESTMENT BOARD
Theresa J. Whitmarsh is Executive Director of the Washington State Investment Board, one of the United States' leading institutional investors, managing nearly $116.5 billion of state pension, insurance, and other assets.
The WSIB is a leader in private asset investing, with private equity, real estate, and tangible assets comprising 43 percent of its retirement portfolio. Theresa joined the WSIB in 2003 with 20 years' experience in business, government, and media. She has a Master of Business Administration from Pacific Lutheran University and a Bachelor of Arts degree in English Literature from Seattle Pacific University.
Theresa currently serves as Chair of the Council of Institutional Investors and she is immediate past Chair of the Pacific Pension & Investment Institute and a past director of the International Centre for Pension Management. She also serves on the FCLT Global Board, the Millstein Center for Corporate Governance Advisory Board, the World Economic Forum's Global Agenda Council on Long Term Investing, and the ABP Investment Committee.