IMPORTANT CHANGES TO YOUR 1098-T TAX DOCUMENT FOR 2018
When you receive your tax document in 2019 for the 2018 tax year, it will look slightly different than it has in prior years. Congress and the IRS eliminated the option for colleges and universities to report the "amounts billed" on form 1098-T. Colleges and universities must now report the "amounts paid" for qualified tuition and expenses. This change went into effect for the 2018 tax year.
Why the change?
Based on a report compiled by the US Inspector General for Tax Administration, it was determined there were a large number of errors as it relates to educational tax credits. The majority of these errors were caused by confusion regarding Box 2 (amounts billed) reporting. This change eliminates this confusion and the potential for inaccuracies on 1098-T forms going forward.
So, what does that mean for you?
This means that you will no longer see any amounts in Box 2 (Amounts billed for qualified tuition and related expenses) on your 1098-T form. You will, however, see an amount in Box 1 (Payments received for qualified tuition and related expenses). A sample 1098-T form has been provided below.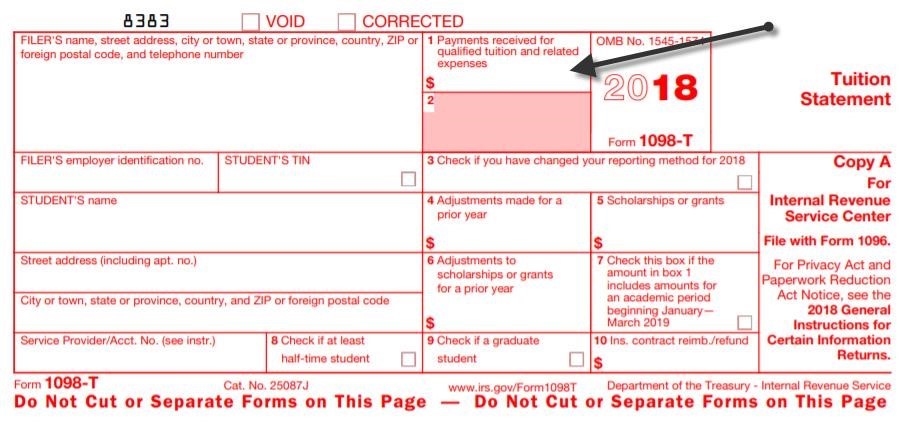 If you have further questions about these changes or other specific tax-related questions, please contact your tax professional.