Mission Statement
Act Six is a leadership and scholarship program that connects local faith-based community affiliates with faith- and social justice-based colleges to equip emerging urban and community leaders to engage the college campus and their communities at home.
PLU and Act Six have collaborated since 2007 to enroll and graduate more than 90 scholars as Lutes. The retention for this program is 95.6 percent compared to PLU's overall student retention rate of 81.3 percent.
About the Program
Act Six identifies and rewards scholars who are passionate about learning, eager to foster intercultural relationships, willing to step out of their comfort zones, committed to serving those around them, and want to use their college education to make a difference on campus and in their communities at home.
Act Six scholars at PLU receive the following benefits:
TRAINING: Scholars receive seven months of leadership development training, team-building and academic preparation with their respective Act Six cadre prior to beginning college.
While at PLU, scholars attend the Leadership Symposium (on Saturday) three hours per month. This unique intervention, which includes life and social skills development is provided to ensure their successful experience navigating the landscape of a predominantly white institution (PWI).
SUPPORT: Scholars receive group and individualized mentoring and support through their journey at PLU.
LEADERSHIP DEVELOPMENT: PLU Act Six scholars provide 12 hours of service and leadership to the community as part of their scholarship requirement.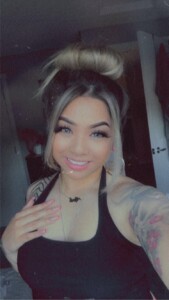 April Reyes
Ewa Beach, Hawaii
Social Work and Triple minor in Communication, Sociology and Criminal Justice
To be an ActSix scholar means having the courage to educate those who may have some closed perspective on important identities that they may not have themselves. Being an ActSix scholar means to constantly grow and to find ways to support your communities. Last, but not least, to be an ActSix scholar means to be AUTHENTIC no matter what or who may try to put you in a box.
Salma Ibrahim
Federal Way, Washington
Chemistry- Biochemistry Emphasis
To me, being an Act Six Scholar at PLU means finding a community that embraces diversity in all of its forms. As someone who holds multiple marginalized identities, Act Six has provided me with a support system that comprises students from a plethora of backgrounds and life experiences. As a result, I have learned to embrace my own identity in my learning community at PLU while also striving to create spaces that welcome and champion inclusivity.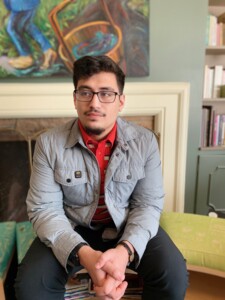 Carlos Alvarez
Veracruz, Mexico
Chinese Studies
An Act Six Scholar is being a leader who listens and understands others on campus. Being part of the Act Six family is being vulnerable during times of growth and learning to build your fire and cultivate your story. I have learned and grown so much as an Act Six Scholar I could not have done PLU any other way.
Yvonne Markub
Koror, Palau
Social Work with minors in Native American & Indigenous Studies and Religion
What an Act Six Scholar means to me is a leader and an advocate who resists everyday by thinking, learning, processing, challenging, resting, and moving in making the world and their community a better place.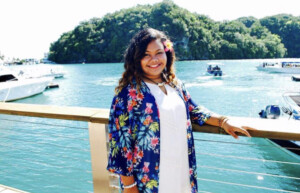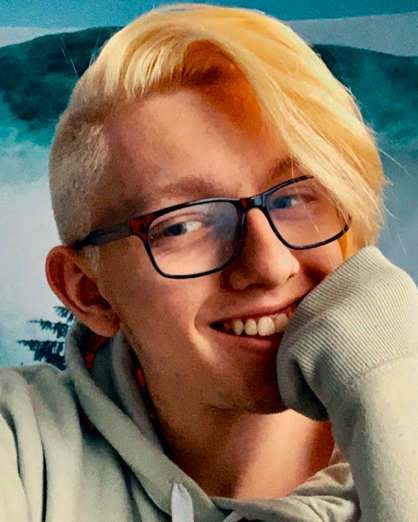 Joey Grabowski
University Place, Washington
Nursing
Being an Act Six Scholar at PLU means that I have a unique perspective on a host problems and issues that other students may not even recognize.
Mackenzie Kinsella
Navy Hill, Saipan
Double major in Biology and Women's and Gender Studies
Being an Act Six Scholar means that I have a connection to my community through the people that I serve. It means always knowing where you come from and the people who have sacrificed to get you where you are. At PLU, I have been able to cultivate friendships and family on campus through the mutual interest in advocating for marginalized communities. I am so very blessed to be an Act Six Scholar and have the opportunity to invest in myself and my community.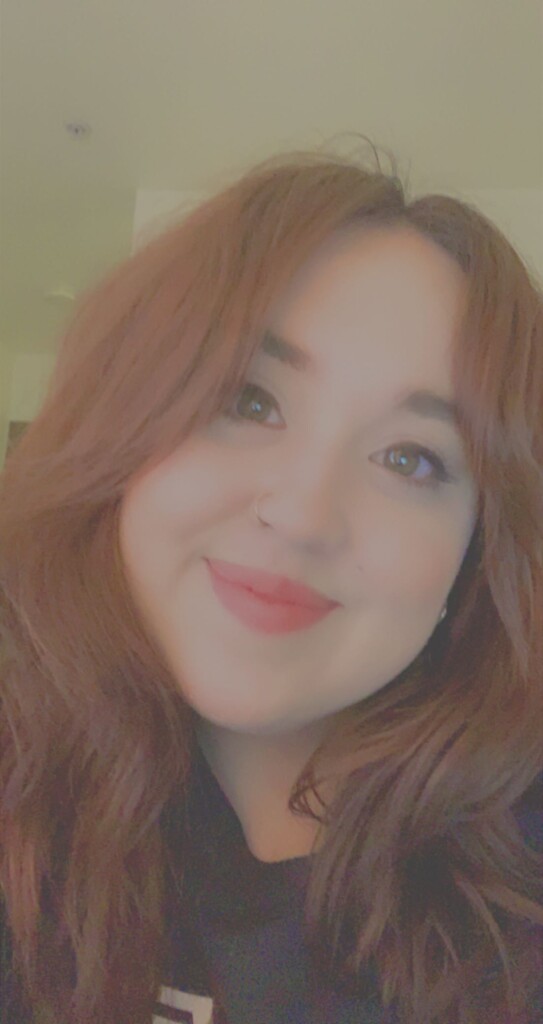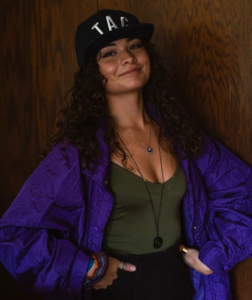 Kayla Hoy
Tacoma, Washigton
Psychology
Being an Act Six Scholar at PLU means standing up for whats right, questioning for deeper knowledge and understanding, and pushing for change to ultimately improve my community. My job at PLU is to some how, no matter how small, make this campus (and others like it) more accessible and appealing to marginalized groups. Personally, I do this through love and spreading the love where I can.
Ty Shanklin
Burien, Washigton
Communication
Being an impactful student on campus for other students of color rather than just a statistic. Being an Act Six Scholar at PLU means I am getting a higher education while maintaining a responsibility to be a servant leader to my community.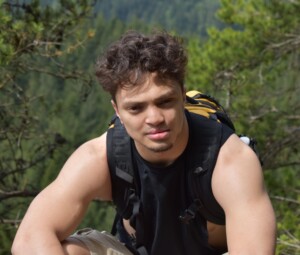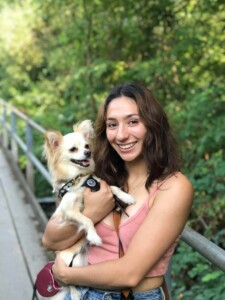 Ingri Bernal Salgado
Tacoma, Washigton
Political Science
Being an Act Six scholar means you're challenging yourself. It is an on-going struggle to better yourself as a person and as a scholar. Accepting Act Six terms means that you have stepped up to the plate and live to be an example to the community around you.
Marcus Martin
Auburn, Washigton
Communications
To be an Act Six Scholar at Pacific Lutheran University it means everything to me. Being able to create a solid foundation of knowledge and build excellent habits while attending a prestigious university is amazing. The support and connections that Act Six provide are extraordinary and I am extremely grateful. Act Six allows me to focus on my studies while also voicing my passions for my community and following my dreams.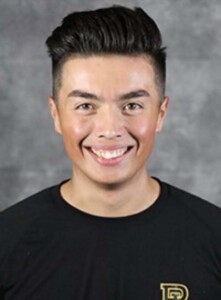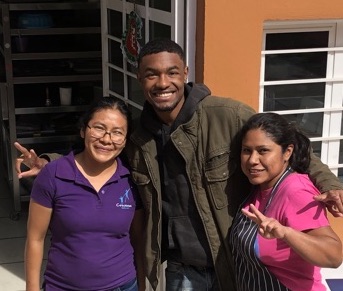 André Jones
Seattle, Washington
Global Studies
To be an act six scholar means to be a role model for younger cadres and to be someone who acts with intention. An act six scholar is also someone that has an ability to lead who isn't afraid to represent their community and be a voice for others.
Rahel Ambachew
Tacoma, Washigton
Chemistry
To be an Act Six scholar means being a part of a community of supportive students and having a genuine concern for the well-being of our community and the world.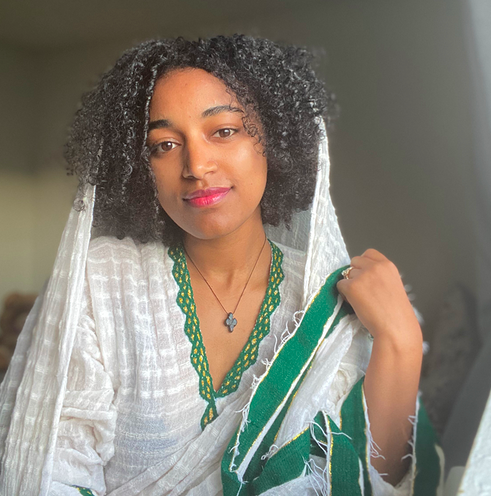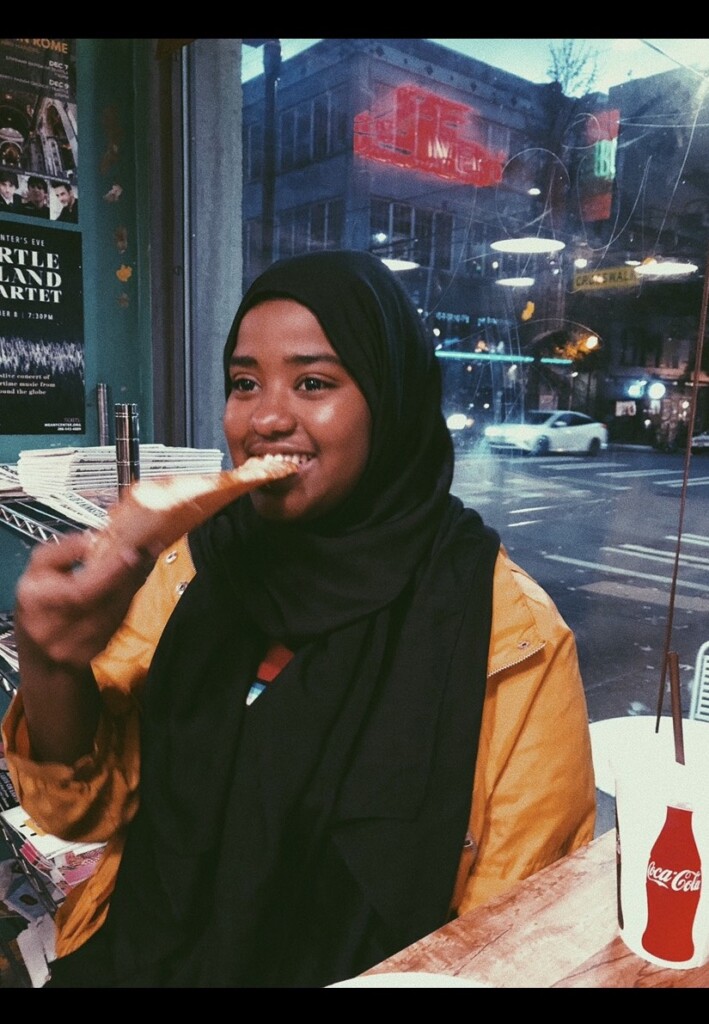 Istahil Yussuf
Federal Way, Washington
I am from Federal Way, WA and I am currently the class of '23. Some hobbies that I enjoy to do is play tennis, paint, and read. A fun fact about me is that I'm first generation student, and that's one of the reasons why I'm really passionate about inclusiveness in education.
Abdulghani Mosa
Tacoma, Washigton
Business Administration with a concentration in accounting
Being an Act Six Scholar gave me the most valuable and life changing opportunity of my life. The Act Six program prepared me well for college by giving me the experience and the strength to serve my community, especially on campus. I gained and will continue to gain skills from the Act Six program that will ultimately sculpt me into the leader I am and guide me to the professional individual I yearn to be. To help serve, give back to my community, and make a significant impact that will ultimately result in positive change. Receiving support and being taught skills to succeed in a white centered and privilege driven world from such an amazing organization, such as Act Six, will play a significant role in helping me to get to and succeed in my vocation as a law enforcement officer.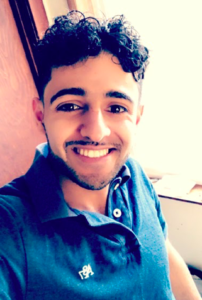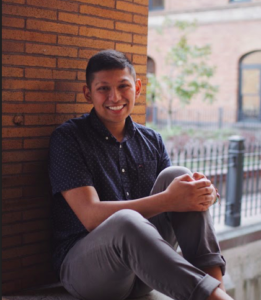 Ian Gutierrez
Tacoma, Washigton
Computer Science
Being an Act Six Scholar gives me the opportunity to get a degree to make a better life for myself and my family and will also give me the tools to learn how to be a better leader and be able to utilize them to be a good leader for my community and help others get the same amazing opportunities that I was fortunate enough to receive.
Marcus Eubanks
Federal Way, Washington
Fine Arts
Being an Act Six scholar means more than being a driven person. It means finding your vocation and using it to change and help your community and the world.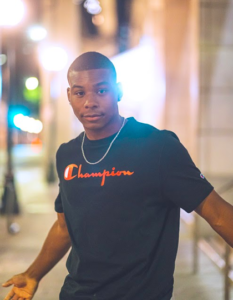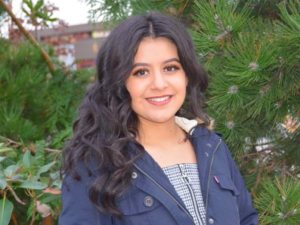 Vanessa Vazquez Atilano
Seattle, Washigton
Elementary Education
Being an Act Six Scholar at Pacific Lutheran University means that I have a support system and a loving community of staff and students that is willing to help me succeed in the future.
Isaiah Lenard
Tacoma, Washigton
Sociology
What it means to be an Act Six scholar at PLU is being able to strategically navigate through adversity. It means having to meet a higher standard set by those around you and being very conscientious of how you portray yourself.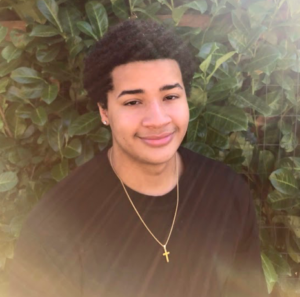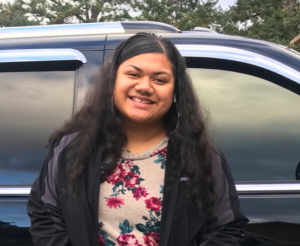 Georjina O. Soliai
Lakewood, Washigton
Social Work
Being an Act Six Scholar at PLU means, working harder than everyone else, staying one step ahead, and doing all I can to represent and serve my community well. It gives me the opportunity to educate myself in school, so that I may one day take this knowledge and feed it to others. I am big on culture representation, and I feel being an Act Six Scholar allows me to bring representation of the Pacific Islander community, in hopes of showing them, and others that we are more than just athletically able.
Heven Ambachew
Gonder, Ethiopia –> SeaTac, Washigton
Computer Science
For me being an Act Six Scholar means having the platform to make my passion for leadership and equity become a reality. It means to be influenced by service-minded, visionary, and goal-oriented students from different backgrounds on campus.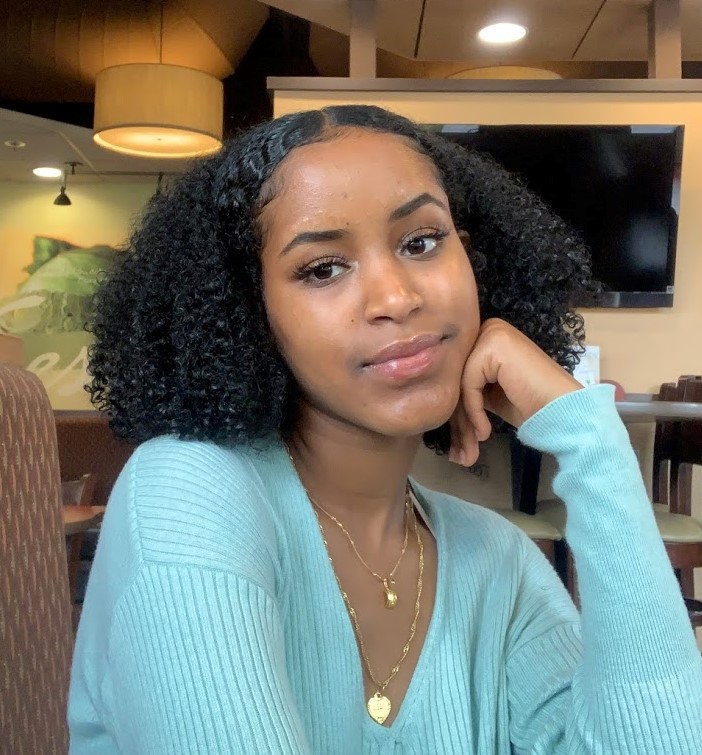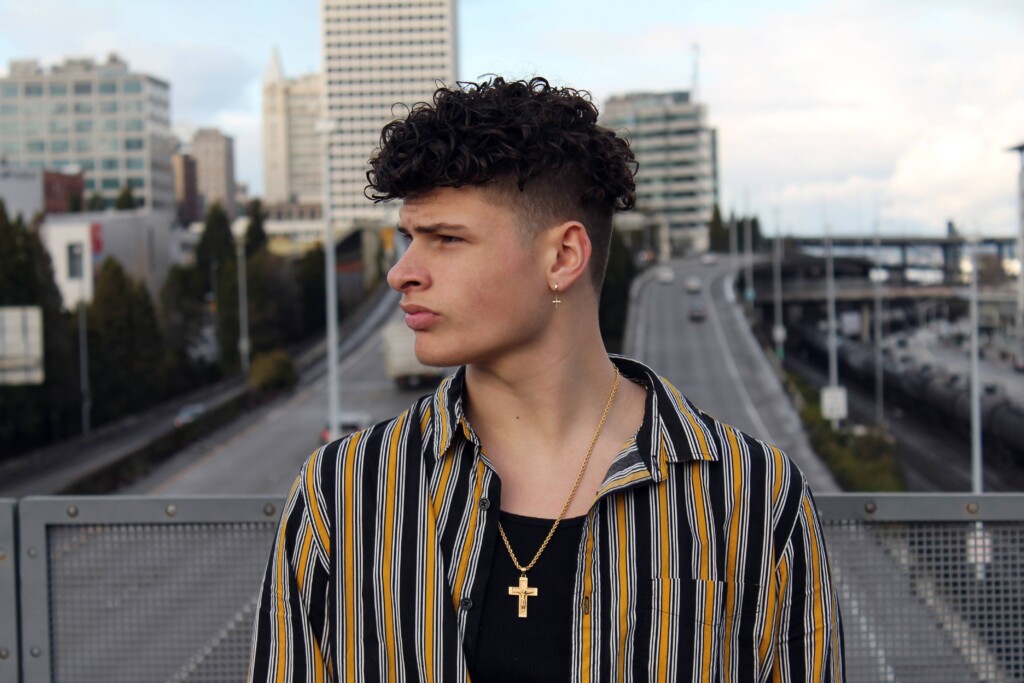 Moses Smith
Federal Way, Washington
Nursing
Act-Six has played a large part in my mental transfiguration. My fellow scholars and officials within this program have re-established the ideology that knowledge can create change in this corrupt world. With education, I have no bounds. With education; through service, leadership, and empowerment, I can help terminate the caustic effects of the intergenerational cycles of poverty on a personal and global scale.
Hanzel Chicas
Lakewood, Washington
Business Administration
Act Six is all about leadership development that brings together diverse, multicultural cadre leaders who want to use their college education to make a difference on campus and in their communities at home. I had a true connection to what Act Six is trying to do. I want to make a difference in this world, and being an act six scholar means that I'm one step closer to making it happen. My main goal in life is to give back to the people in my community, friends, teachers and family that helped me get to where I am at now. Without them, I wouldn't be the person who I am now and for that I am thankful for and I will continue to pursue my goal until I make it happen. That's what being an Act Six scholar means to me.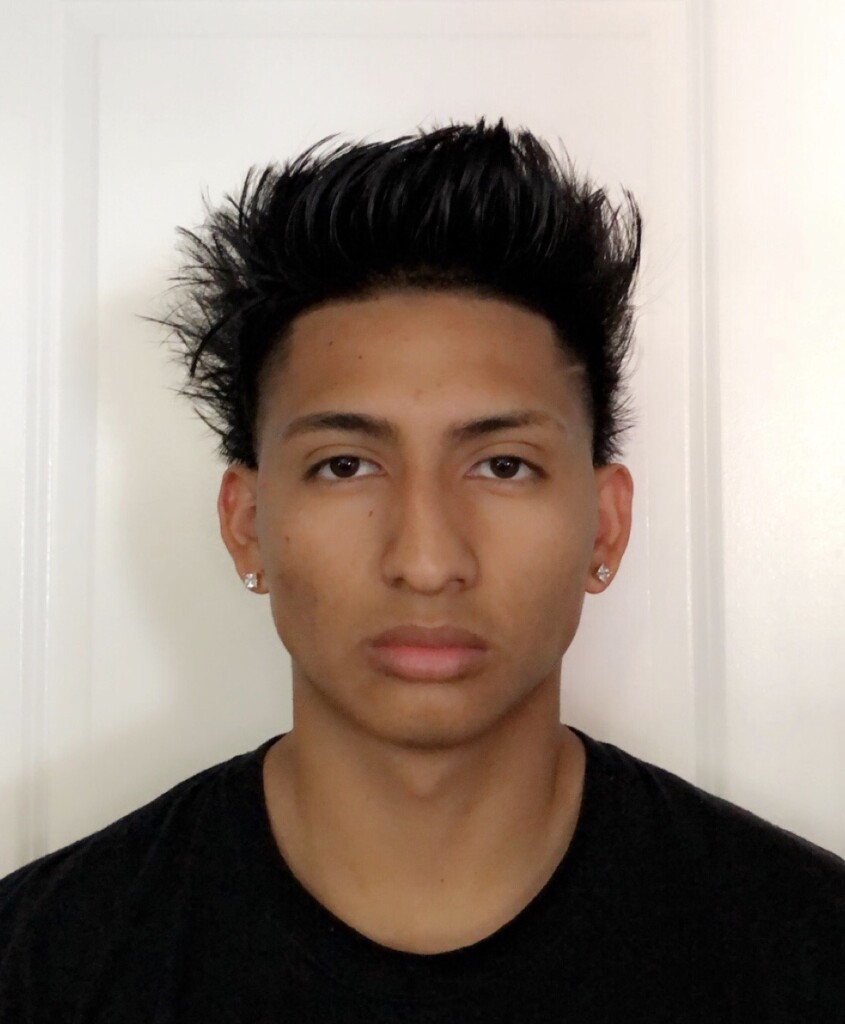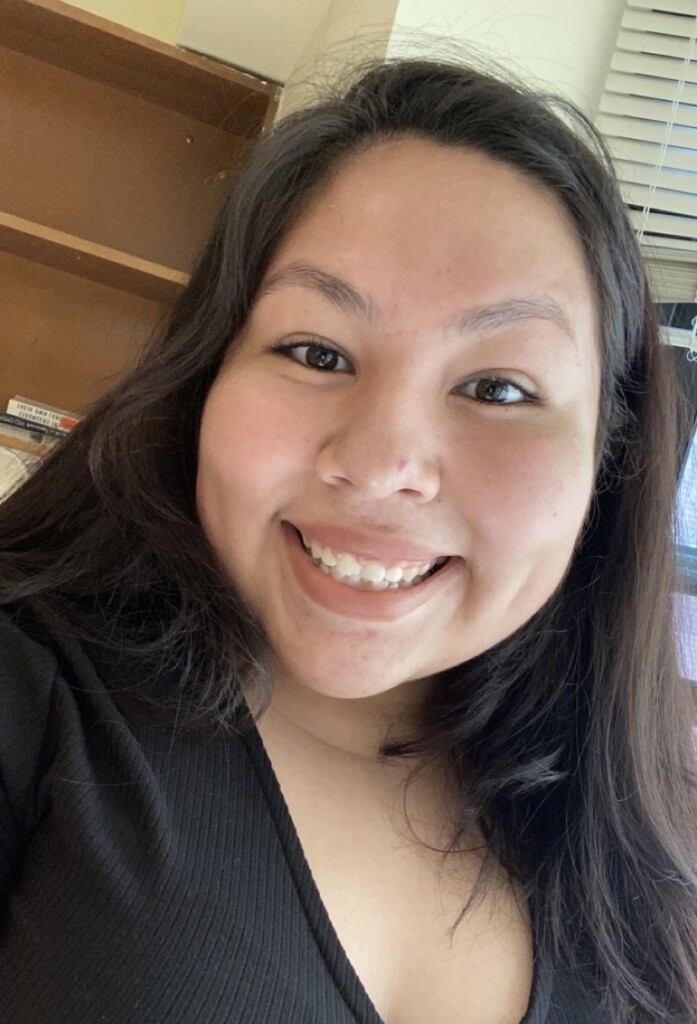 Evelyn Ayala
Federal Way, Washington
Political Science
Act Six has granted me the opportunity to educate myself throughout the leadership program. Being an ActSix scholar means you have multiple connections of support. The generations of the different cadres have become a family. ActSix has also provided a platform to prepare us for future leadership roles. Through these leadership positions, we can break negative cycles in our communities. To me, an ActSix scholar means the opportunity to create change within us and around us.
Tamara Jaqueline Hernandez Ramirez
Tacoma, Washigton
Business
To me, being an Act Six Scholar at PLU means hope. Hope, that one day I will be able to support my family, hope that I will be able to help my Latinx community, and hope that I will make my loved ones proud. This scholarship is a culmination of years of hard work, sacrifice, and the support of the people who believed in me. Without my family, teachers, and dear friends, I would not be here today, and for that, I will always be thankful.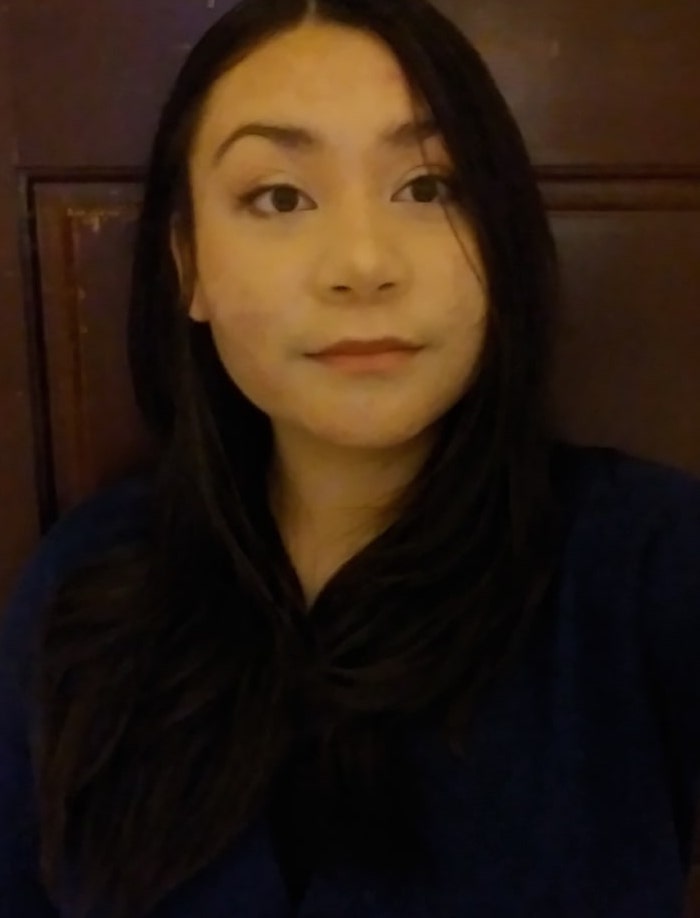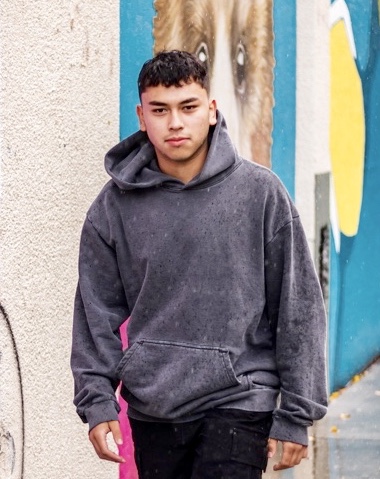 Samuel Tafolla
Fife, Washigton
Kinesiology
Being an Act Six Scholar at PLU is something I have dreamt of since my freshman year of high school. To me, Act Six is much more than a scholarship that allows me to continue my education. It is an opportunity to inspire the younger generations of Students of Color, first generation students, and many more. I will use this lifetime opportunity to serve, inspire, and create unity in my community. Act Six defines my vision.
Paradise Gladstone
Federal Way, Washington
Psychology
To be an Act Six Scholar at PLU, is to be an intergenerational leader for my community by paving a path for future Indigenous scholars in higher education. With Act Six, I have the opportunity to turn the foundation my family and community have built for me into a platform for positive change in the Native community while working towards being a better me every day.