Celebrating Black History
Black History Month Experience - 2021
In celebration of Black History Month 2021, we invite you to join us for virtual experiences honoring our Black Roots in film, music and stage. The voices of our ancestors yesterday and today.
Webinar Links:
February 23, 7:30pm
Honoring Our Own Divinity: H.O.O.D: The Jazz Vesper featuring the Destiny Muhammad Trio: Virtual Webinar 2/23
February 24, 7:30pm
Black History Month Experience: Toni Malone Presents: Harriett Tubman and the Forgotten Slave: Virtual Webinar 2/24
Jazz & Black History Virtual Performance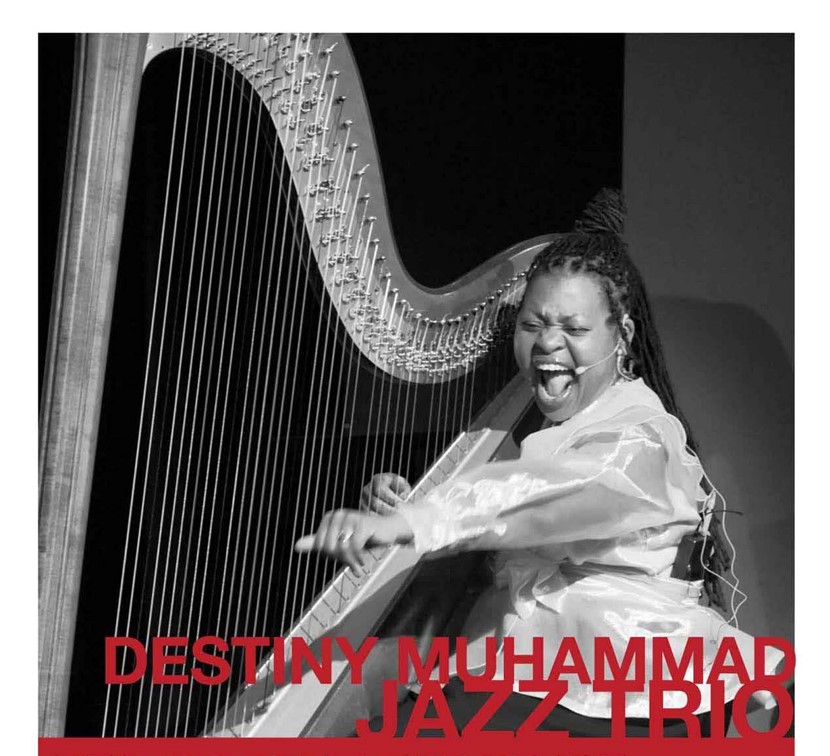 Honoring Our Own Divinity
with Desitiny Muhammad
An Unapologetic Acknowledgement
and Honoring of the Divinity of
The Black Aesthetic and Experience
through the transformation ofthe Word H O O D
evoked as an empowering
affirmation merged with the
Vesper-esque Sonic Salutations
of JAZZ.
We H O O D like THAT.
Dramatic Virtual Performance
Harriet Tubman
& the Forgotten SLAVE
with Toni Malone
So many times we forget how beautiful we are. We forget that our ancestors paved the way for our future. We are unique people, smart people, talented and creative people. Knowledge is the key to life and if you listen you can learn.  Your ancestor's voice's still speaks today.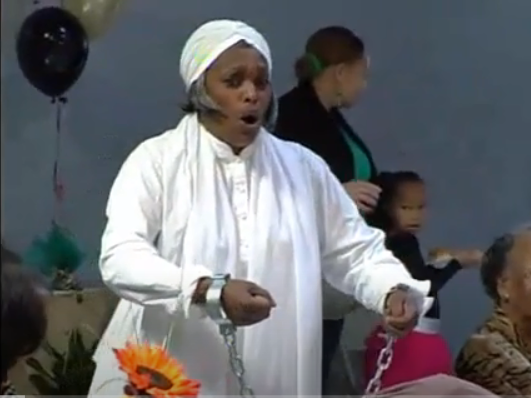 Black Student Union Movie Marathon
Black History Month Movie Marathon is happening every Friday this month @7 PM via Google Hangouts - Everyone is invited!
Registration is not required for Movie Marathon, email or message for information on how to connect.
Message: BSU_PLU or email: BSU@plu.edu
Optional post-movie discussion if you stay online.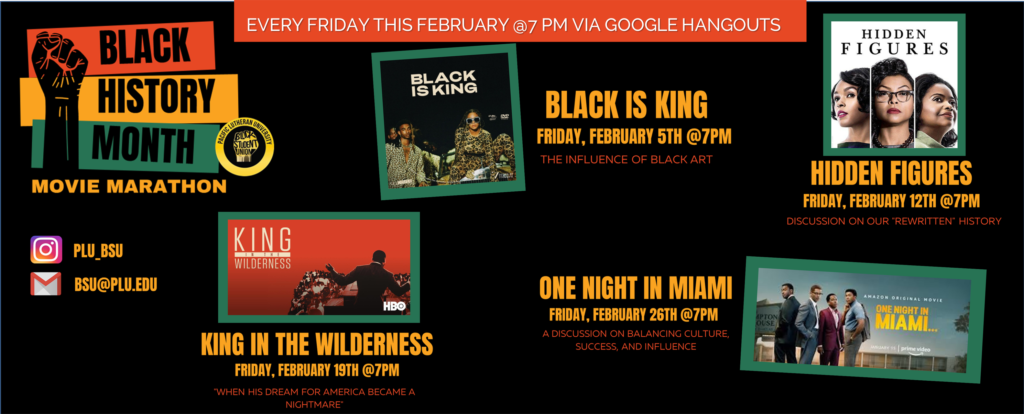 Support our Cultural Events
 Don't forget to register for Virtual Performances – you will be emailed the zoom links
and
Support our Multicultural Events by making a donation.
All our event are free.
Thank you