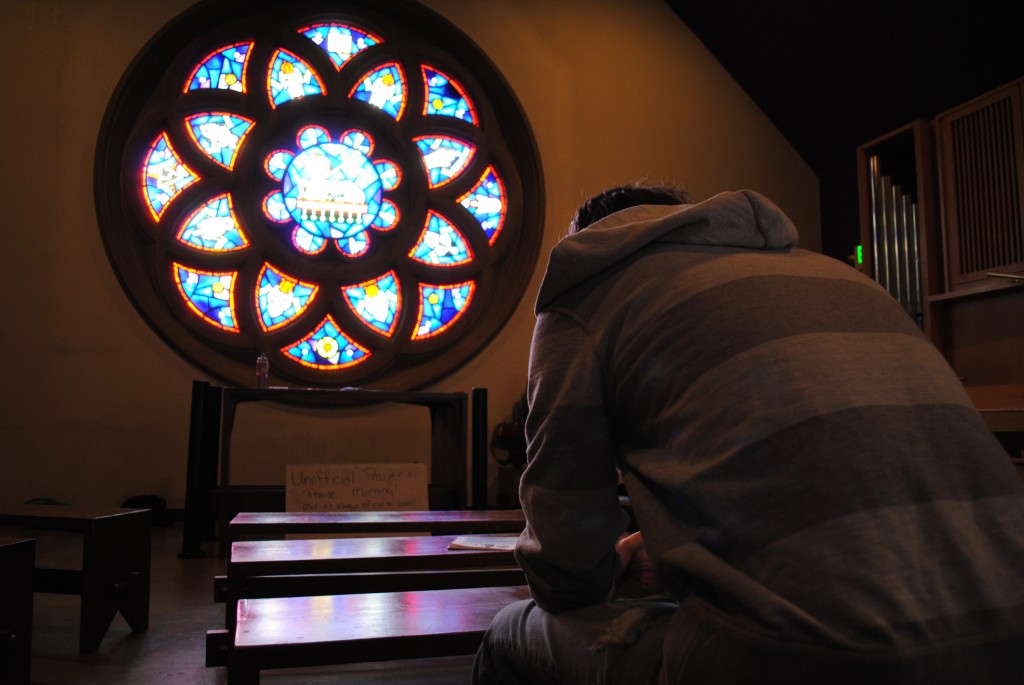 Campus Ministry is here for you
Campus Ministry exists to be a "Space for Grace" on the campus of PLU. Outside of The University Congregation, University Chapel and our Small Groups, we can help connect students to faith-based clubs, studies, lectures, literature, local congregations and pastoral care and counseling.
James Beckman Memorial Library
The James Beckman Memorial Library in the Campus Ministry Office is available to the entire PLU Community.  The resources include worship materials, grief resources, bible studies, seminary information, and much more.  If you don't know exactly what you're looking for, ask us or take your time and browse the shelves. We can also help locate additional resources through the Mortvedt Library, the ELCA Region 1 Archives, and through our partner congregations.
Pastoral Care
Ministers are not just those who stand up and preach, but are also those who can sit down and listen. The University Pastor is available to the entire PLU community for one-on-one pastoral care and counseling.
Every minister has different education and life experience, and is able to connect and help people in different ways. For students seeking someone of a different background, we have a growing roster of Partner Chaplains who volunteer their time to provide pastoral care and counseling.
Rabbi Bruce Kadden and Abbot Tryphon, as well as other Partner Chaplains, are available by making an appointment with the Campus Ministry Office.
Wild Hope Center for Vocation
What will you do with your one wild and precious life? What is God calling you to do with your gifts and talents? At PLU, we seek to help each student find their vocation, or calling in life, in whatever occupation that may be in.
We invite you to check our the Wild Hope Center for Vocation for help in discerning your life's work.