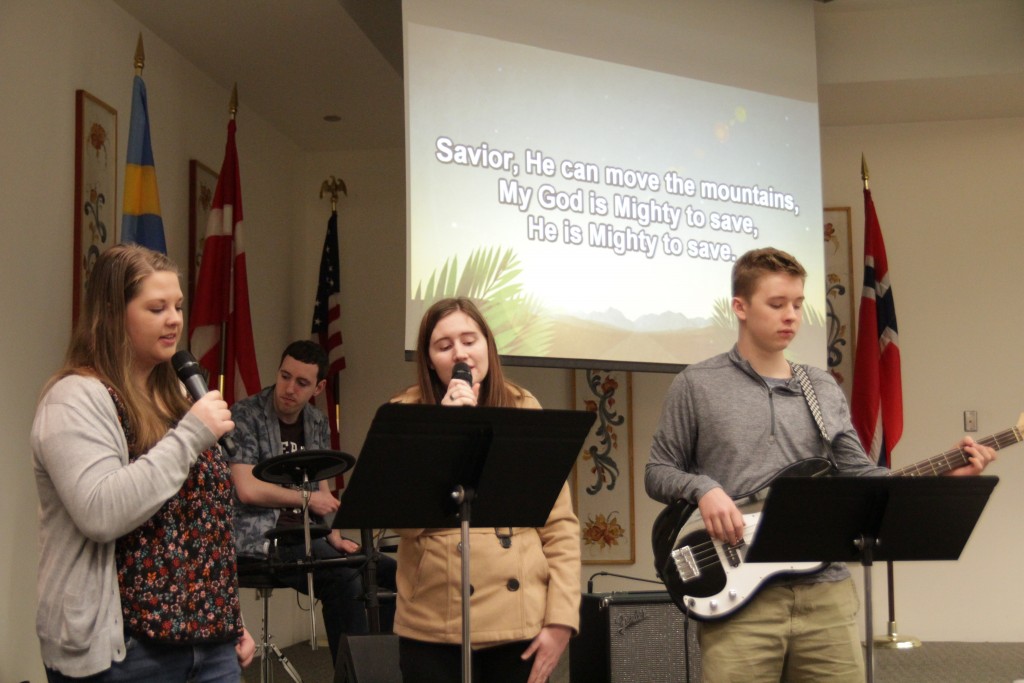 Sunday Worship at PLU
5:00 pm, Scandinavian Cultural Center (lower University Center).
The University Congregation is a Christian church for students, led by students. Current PLU students take on leadership roles, help to plan and lead worship, missions and other activities.
As a congregation of the Evangelical Lutheran Church in America (ELCA), we practice a common form of worship: gathering in praise, hearing the word, sharing the meal, and sending. Worship is a blend of contemporary and ancient liturgical practices.
Many students from Baptist, Episcopalian, Methodist, Pentecostal and even non-denominational and no faith backgrounds have called The University Congregation their church home during their time at PLU.