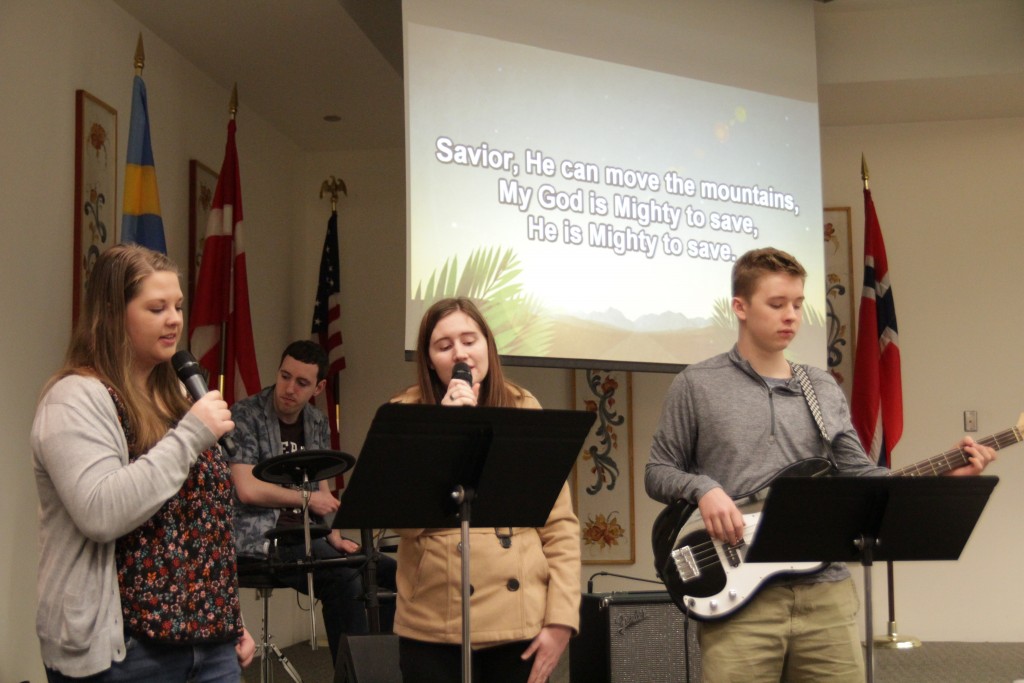 Sunday Worship at PLU
Sundays 5:00 pm, Scandinavian Cultural Center (lower University Center).
*No UCong on October 15th (come to Homecoming/Family Weekend worship at 11am in Lagerquist) or November 5th (join Lutheran churches from around the area for a Reformation Festival Worship – 3pm, Lagerquist)
The University Congregation is a Christian worshiping community for students, led by students and our University Pastor. Current PLU students take on leadership roles, help to plan and lead worship and other activities.  Music is led by our student worship band.
As a congregation of the Evangelical Lutheran Church in America (ELCA), we practice a common form of worship: gathering in praise, hearing the word, sharing the meal, and sending. Worship is a blend of contemporary and ancient liturgical practices.
Many students from Baptist, Episcopalian, Methodist, Pentecostal and even non-denominational and no faith backgrounds have called The University Congregation their church home during their time at PLU.