University Congregation Fall Worship
What happens when our world falls apart? How do we press onward when our tightly knit plans unravel into loose threads? What do we become when our identity—or the path we're on—comes undone? What if all of this is not the end we fear it will be?
In our unraveling, sometimes life surprises us with unexpected joy, love, and hope—with a new beginning we couldn't have imagined. Sometimes we need God to unravel us, for we long to be changed. This fall we'll explore stories of unraveled shame, identity, fear, grief, dreams, and expectations. These are stories where God meets us in the spiraling, unraveling our plans—and us—into something new.
Join us for worship via ZOOM.  Sundays @ 5pm starting September 13th.
Image © A Sanctified Art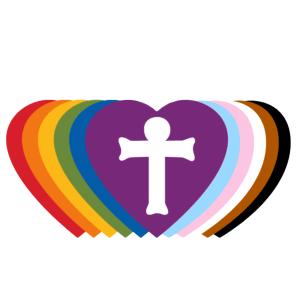 Embracing the great diversity of God's creation, the University Congregation welcomes and celebrates people of all gender identities, sexual orientations, races, economic standings, ages, religions, abilities, and ethnicities. As an inclusive congregation, we value and care for the entire community of students, staff, faculty, alumni, and visitors, wherever they may be in their faith journeys. You are welcome at The University Congregation.
University Congregation is a student worshiping community. We meet during the academic year on Sundays @ 5pm. 
Join us via Zoom starting September 13th!
The University Congregation is a Christian worshiping community for students, led by students and our University Pastor. Current PLU students take on leadership roles, help to plan and lead worship and other activities. Music is led by our student worship band.
As a congregation of the Evangelical Lutheran Church in America (ELCA), we practice a common form of worship: gathering in praise, hearing the word, sharing the meal, and sending. Worship is a blend of contemporary and ancient liturgical practices.
Students from a variety of faith backgrounds or no faith backgrounds are welcome to participate in The University Congregation.