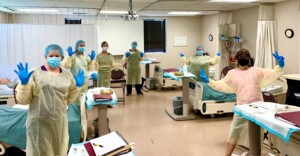 RN Refresher Information Session
This hybrid course will begin March 21, 2022, with the self-study, online portion. Tentative on-campus dates are June 13-17, subject to change. Clinical hours will be through July and every effort will be made to place participants as close to their homes as possible.
The Q&A has ended, but you can still watch the complete session for answers to specific questions, or email ccnl@plu.edu. Applications for registration begin January 24, 2022.