Did you miss these live continuing education opportunities for nurses?
Self-Study and Asynchronous Offerings
To receive your contact hours:
Watch the complete video of your choice.
Fill out the corresponding questionnaire, answering quiz questions correctly.
Email ccnl@plu.edu to set up payment (if applicable).
You will receive your certificate via email.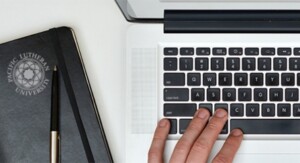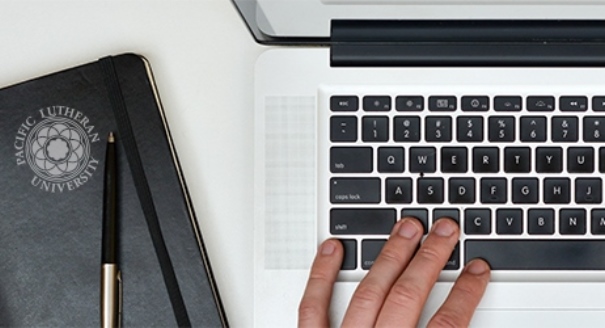 Course Title and Video
Instructor
Contact Hours Available
Required Questionnaire
Price
Resources
Childhood and Adolescent Grief and Tragic Loss - Too Young to Say Goodbye Part 1

Tanika Johnson, Ed.D., M.A., LPC-MHSP, LMHC, NCC, BC-TMH, CCTP
2.0 Contact Hour
"Childhood Grief and Tragic Loss - Too Young to Say Goodbye Part 1"
$65.00
Childhood Grief and Tragic Loss - Too Young to Say Goodbye Part 1

Adolescent Grief and Tragic Loss - Too Young to Say Goodbye Part 2
Tanika Johnson, Ed.D., M.A., LPC-MHSP, LMHC, NCC, BC-TMH, CCTP
3.0 Contact Hour
"Adolescent Grief and Tragic Loss - Too Young to Say Goodbye Part 2"
$80.00
Adolescent Grief and Tragic Loss - Too Young to Say Goodbye Part 2

Childhood and Adolescent Grief and Tragic Loss - Too Young to Say Goodbye Combo
Tanika Johnson, Ed.D., M.A., LPC-MHSP, LMHC, NCC, BC-TMH, CCTP
5.0 Contact Hour
"Childhood and Adolescent Grief and Tragic Loss - Too Young to Say Goodbye combo"
$130.00
Childhood Grief and Tragic Loss - Too Young to Say Goodbye Part 1
Adolescent Grief and Tragic Loss - Too Young to Say Goodbye Part 2
What You Need to Know About CDC's
Updated Clinical Practice Guideline for Prescribing Opioids, and
New Clinical Guidelines Involving Medication Management for:
COPD, Lipidemia, and Diabetes
Carrie Ann Matyac DNP, ARNP, FNP-BC
Levi Lancaster PharmD, BCACP
2.0 Contact Hour and 2.0 RX
"What You Need to Know About CDC's
Updated Clinical Practice Guideline for Prescribing Opioids, and
New Clinical Guidelines Involving Medication Management for:
COPD, Lipidemia, and Diabetes"
$65.00
What You Need to Know About CDC's
Updated Clinical Practice Guideline for Prescribing Opioids
New Clinical Guidelines Involving Medication Management for:
COPD, Lipidemia, and Diabetes
The latest on HIV pre-exposure prophylaxis, PrEP and What's New with Hep C and Hep B pharmacology?
Kathryn Pearce PharmD
Yhazmyne Hawkins PharmD

2.3 Contact Hour and 2.3 RX
The latest on HIV pre-exposure prophylaxis, PrEP and What's New with Hep C and Hep B pharmacology?
$65.00
The latest on HIV pre-exposure prophylaxis, PrEP
What's New with Hep C and Hep B pharmacology?
Roles, Responsibilities, Strategies, and Giving Effective Feedback and Panel Discussion.
Rainey Banick Wood, DNP, ARNP, RN, FNP-C
2.0 Contact Hours
Roles, Responsibilities, Strategies, and Giving Effective Feedback and Panel Discussion.
$65.00
Coping Tools for nurses
Tom Handlan PhD, MA, BA
1.75 Contact Hours
Coping Tools for nurses
$60.00
Coping Tools for nurses
Generational Diversity: Challenges and Opportunities
Vanessa Tucker, Ph.D., BCBA-D, LBA
1.0 Contact Hours
Generational Diversity: Challenges and Opportunities
$35.00
Generational Diversity: Challenges and Opportunities
Breast feeding: What you don't know can hurt your patient
Hannah Pye MSN, RN, CEN, DNP (c)
1.25 Contact Hours
Breast feeding: What you don't know can hurt your patient
$40.00
Breast feeding: What you don't know can hurt your patient
Holistic Opioid Addiction Prevention (HOAP)
Carrie Ann Matyac, DNP, ARNP, FNP-BC
3.0 Contact Hour and 1.0 RX
Holistic Opioid Addiction Prevention (HOAP)
$85.00
Holistic Opioid Addiction Prevention Presentation
Primary Care Education on LGBTQ+ Health

Kristen Bender RN DNP-c
1.0 Contact Hour
Primary Care Education on LGBTQ+ Health
Questionnaire
$35.00
LGBTQ+ Health Education for Nurses
Pharmacotherapeutic Update for Providers: Microdosing, Psychedelic Therapy, Covid Therapeutics, What's New?, The Latest on Heart Failure Medications

Tom Simpson, PharmD., RPH
Eric Gunderson PharmD, BCPS
Steven Elrod Pharm D, BCACP
2.6 Contact Hour and 2.6 RX
Pharmacotherapeutic Update for Providers: Microdosing, Psychedelic Therapy ,Covid Therapeutics, What's New? ,The Latest on Heart Failure Medications
Questionnaire
$65.00
Clinical Guidelines update for the primary care provider
DelRene Davis DNP FNP-C
1.0 Contact Hour
Clinical Guidelines update for the primary care provider Questionnaire
$35.00
Keeping the Kids in the Classroom Social Emotional Learning with military children
Jennifer Thomas Ph.D., MSN, RN
1.0 Contact Hour
Keeping the Kids in the Classroom Social Emotional Learning with military children Questionnaire
$35.00
Pharm Update: Diabetes Update and Alzheimers/Dementia presentations
T. Levi Lancaster Pharm D BCPS BCACP
2.5 Contact Hour and 2.5 RX
Pharm Update: Diabetes Update and Alzheimers/Dementia presentations Questionnaire
$65.00
Pharm Update: What's New With Hypertension?
Tom Simpson, PharmD
1.0 Contact Hour and 1.0 Rx
Pharm Update: What's New With Hypertension Questionnaire
$35.00
Transgender Medication Management
Dana Karash, MSN, ARNP
1.0 Contact Hour and 1.0 Rx
Transgender Medication Management Questionnaire
$35.00
Behavioral Health Concerns for Transgender Patients
Aytch Denaro, MSW, LICSW, Tovah Fairshot, MSEd
0.85 Contact Hour
Behavioral Health Questionnaire
$30.00
IUDs: Selection, Insertion, Removal, Problem Solving. Patient Education
Bob Smithing, MSN, FNP, FAANP
2.0, including 1.5 Pharm Credits
IUD Questionnaire
$50.00
Kids and Anxiety
Kathleen Richardson, DNP, ARNP, FNP-C, ENP-BC, CEN, FAEN
1.0 Contact Hour or 1.0 OSPI Clock Hour
Kids & Anxiety Questionnaire
$35.00
Nutrition Therapy for Diabetes
Cathy Visser, MPH, RDN, CD
1.0 Contact Hour
Nutrition Questionnaire
$35.00
Primary Care for Gender Diverse Patients
Crystal Beal, MD
1 Contact Hour
Primary Care Questionnaire
$35.00
Public Speaking for the Workplace
Amy Young, PhD
1.4 Contact Hours
Public Speaking Questionnaire
$35.00
SBIRT - Screening Brief Intervention and Referral to Treatment PART 1; SBIRT - Screening Brief Intervention and Referral to Treatment PART 2
Carrie Ann Matyac, DNP, ARNP, FNP-BC & DelRene Davis DNP FNP-C
4.75 Contact Hours
$65.00
School Nurses: Trauma-Informed Care
Kristi Eilers, PMHNP
1.5 OSPI Clock Hours or 1.5 Contact Hours
Trauma Questionnaire
$45.00
School Nurses: Common Legal Issues Surrounding School Aged Kids
Margaret Holm, JD, RN
1.5 OSPI Clock Hour or 1.5 Contact Hour
Legal Issues Questionnaire
$45.00
The WA Death with Dignity Law, a Primer for Health Care Providers
Rachel Haxtema, MDiv, MA, Carla Jolley, MN, ARNP, ANP-BC, AOCH, ACHPN
1.5 Contact Hours
$45.00
Understanding Prader Willi Syndrome (PWS) for Practitioners
Letitia Marsh, BSN, RN, DNP-FNP
1.0 Contact Hour
PWS Questionnaire
FREE