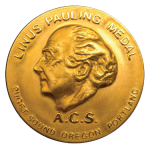 2016 Linus Pauling Medal Awardee
Dr. Timothy M. Swager (MIT Website)
John D. MacArthur Professor
Massachusetts Institute of Technology
B.Sc. 1983, Montana State University-Bozeman
Ph.D. 1988, California Institute of Technology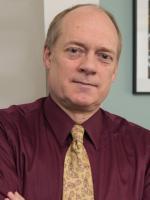 The American Chemical Society (ACS) Oregon, Portland, and Puget Sound Sections are pleased to name Dr. Timothy Swager, John D. MacArthur Professor of Chemistry at Massachusetts Institute of Technology, the 2016 recipient of the Linus Pauling Medal Award. The Award Symposium and Awards Banquet will be held on Saturday, November 12, 2016 at Pacific Lutheran University, Tacoma, Washington. Additional details will be available on this web site as they become available.
The Pauling Award Medal recognizes outstanding achievement in chemistry and is presented annually by the Puget Sound, Oregon, and Portland Sections of the American Chemical Society. The award is named after Dr. Linus Pauling, a native of the Pacific Northwest, because of the inspiration of his example. A nominee shall have made outstanding contributions to chemistry of a character that have merited national and international recognition.
2016 Press Release
The press release has more detailed information about Dr. Swager and the Pauling Medal Award.
More
2016 Pauling Medal Award Committee