Poster Approval
Poster approval for Impact boards, residential halls, and poster boards in the University Center is done at the front desk of AUC 161. Please be sure that your poster meets ALL of these requirements (contact information should be a phone number or email address NOT just a logo) before dropping it off. Also please complete an approval checklist located on the desk when you drop it off. If you have questions, email clubs@plu.edu.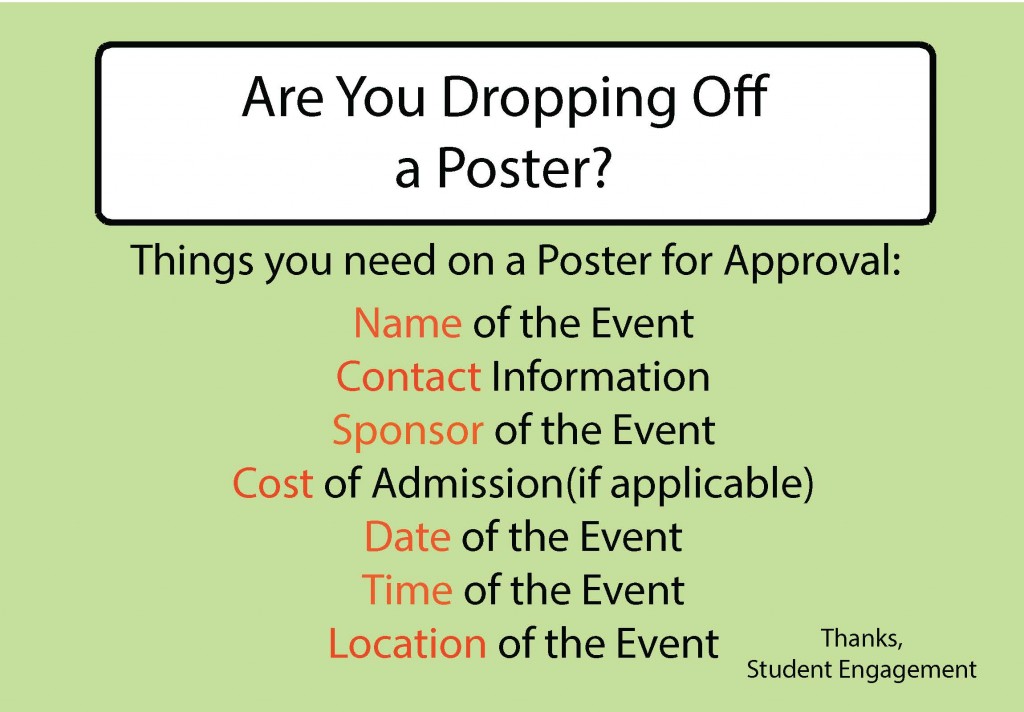 Advertising
Printed Posters
One type of poster you can make are printed posters, designed on the computer. The posters must be a standard size, i.e. 8.5×11 or 11×17. Anything smaller or bigger will not be approved. If you are printing your posters out yourself, you will need 28 copies, and you will need to bring them to the front desk of AUC 161 to be stamped.
Posters should have a title, PLU sponsoring club/organization/department, date, time, location, contact information, and if the event costs money. Without these elements, your poster cannot be stamped, and therefore, cannot be given to Impact for distribution.
Due to the amount of posters Impact receives each week, it is often impossible to post late posters, so make sure you have your posters printed, stamped, and in Impact's mailbox at least two weeks before your event takes place. Though Impact will try to hang your poster two weeks before an event, busy times during the year means that your poster may only be hung for a week or less, so that everyone who needs the boards will have space.
If you need to guarantee that your poster will be on the bulletin boards, we suggest that you request for Impact to print your poster for you (called a Quick Copy Request). 28 copies of 8.5×11 posters costs $7.50 and 28 copies of 11×17 costs $20, however, you are guaranteed priority distribution included in that cost.
If you are interested in Impact designing a poster/logo/ad for you, go to their website here.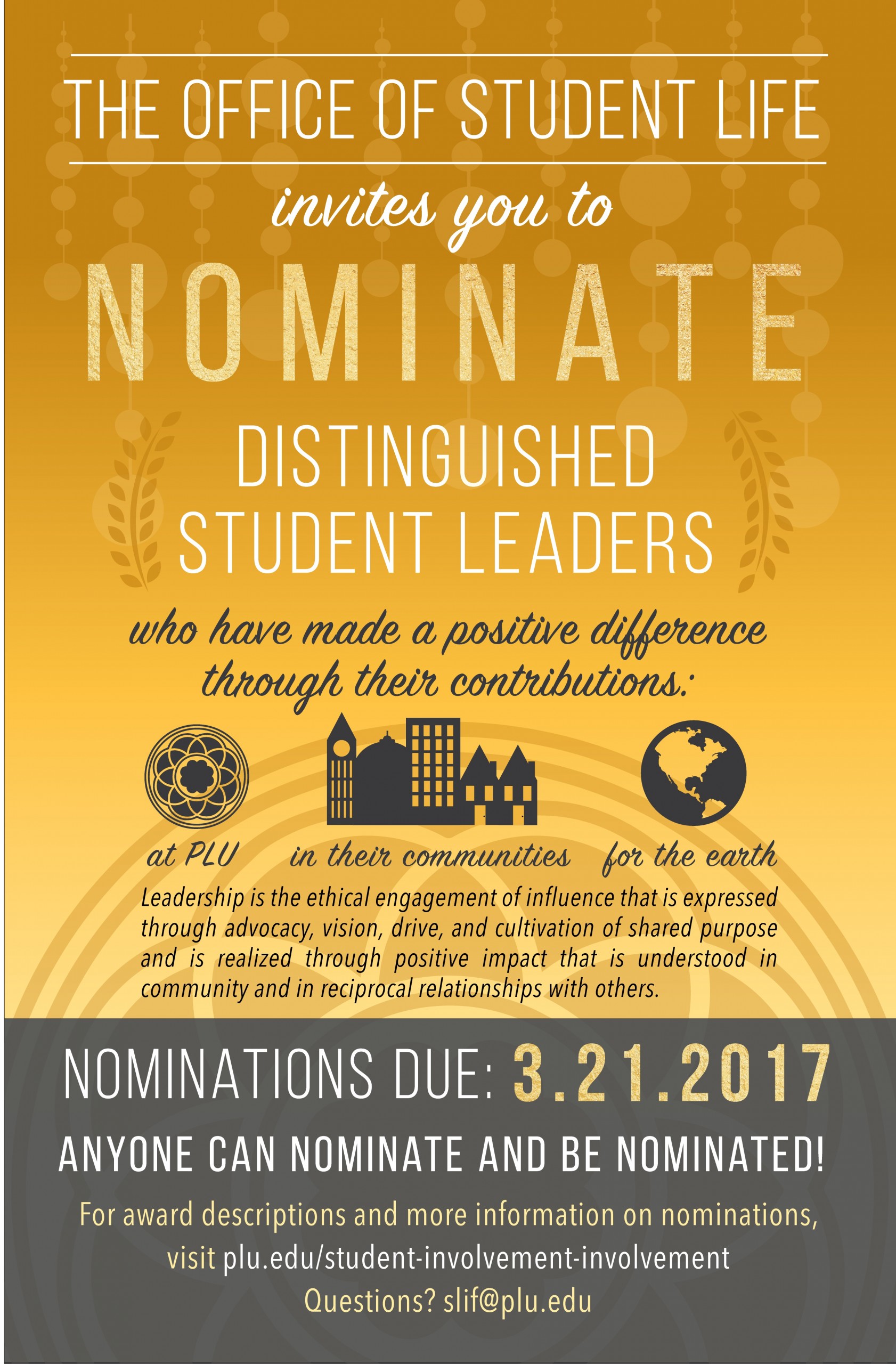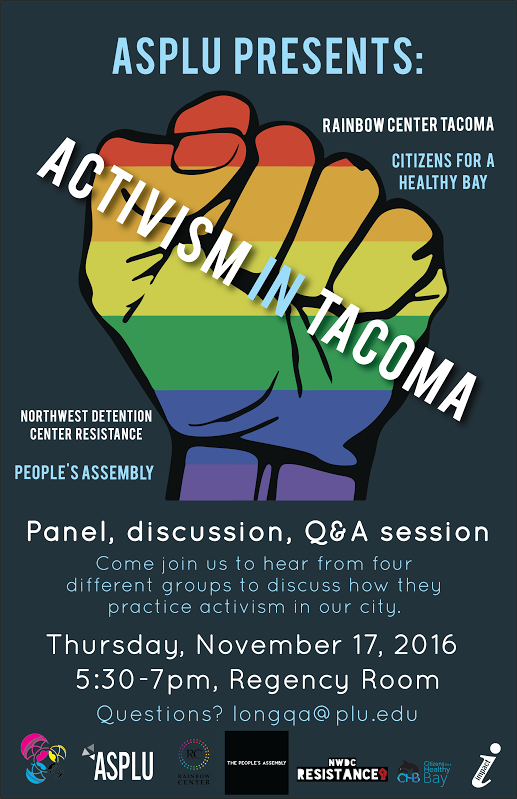 Butcher Paper Posters
Butcher paper is free and available to you in AUC 140 (SABCO). We also have markers, crayons, paints, and a die-cut machine that you are welcome to use! However, please do not take our supplies out of the space. All butcher paper posters MUST be stamped by the front desk worker in AUC 161.
Posters should have a title, PLU sponsoring club/organization/department, date, time, location, contact information, and if the event costs money. Without these elements, your poster cannot be stamped, and therefore, cannot be hung.
Once your poster has been approved, you may hang it on any of the three approved bulletin boards in the UC: there is one under each UC TV (one on each floor), and one on the staircase closest to the Commons.
Clubs & Orgs Newsletter
Let us help you! At the Clubs and Orgs Department, we send out a bi-weekly newsletter to nearly 200 individuals on campus, including other clubs, organizations, departments, professors, and staff. All you need to do to make sure your event is included in our newsletter is to check "Yes" to the newsletter on your Event Planning Form for the event you are advertising (which is required for ALL club events, except tabling). If you are not a club and are not required to submit an EPF, you may email us the information, preferably with a picture, at clubs@plu.edu.
Social Media
Your club should have a Facebook page or group that you can use to interact with your club members and attract new members. The Clubs & Orgs department has a Facebook page (PLU Clubs and Orgs), and if you like our page, we'll know to like yours and share your posts in the future. Feel free to tag us in your posts if you want us to help you promote a certain event!
Instagram is effective for certain content, but not everything. If you are a very visual-based club (such as an art club or swing club), or hold a lot of events where you can take a lot of pictures, Instagram will be a great tool for you. However, if your club is much more about meetings and such, rather than events, you may want to focus your energy on Facebook.
Digital Display Ad (TV Ad)
You can also post your posters on the two Impact TVs in the UC (one on either floor). This is one of the cheapest methods of advertising available to you. You may choose whatever days/weeks you would like your ad to run. Static images are charged at $2.5o per day, or $12 per week. A moving ad (video) is charged at 4.50 per week. Ads run all day, every day.
Request a TV ad here.
Email
Crafting an e-mail that will be read by the receivers can be a challenge. You want to make your e-mail informative, simple, and easily understood. Have a subject title heading that gets to the point, perhaps introduced by terms like "INVITATION" or "UPCOMING EVENT" before giving specifics. For example, "INVITATION: Fundraiser BBQ next Friday! Eat 'n help raise $$$ for local kids," lets your reader know what's happening and what actions they can take. The e-mail body text should again have a big title that perhaps goes into more detail about your event and RSVP contact info on the line immediately following. Use a couple lines of text afterwards to tell why your club is doing this event and why people should come. Just remember to always put the important information first. If relevant, end your message with the EVENT NAME, DATE, TIME, & PLACE in list form, RSVP contact info and RSVP deadline.
Keep in mind the different methods people use to check e-mail. Not everyone will have Garamond Font! Lucida Handwriting is hard to read—shocking! Too many changes in font, size, and color can quickly turn off even the most willing mail checker. Be alert to formatting pitfalls that could otherwise botch a well-written e-mail. Stick with a basic, easy-to-read font, and a dark font color. You can certainly use a different font size for headings vs. body text. Just don't go overboard like this: "This week, we will be having an awesome BBQ, so come on down and JOIN US!!!!!! [insert random emoticon]" Annoying, isn't it?
When you're finally ready to send out the e-mail to the 120 people on your club e-mail list, enter one e-mail address into the "TO:" slot and then place the other 119 e-mail addresses into the "BCC:" slot. "BCC:" stands for back-copy, which allows you to send one e-mail out to hundreds of folks without any of them seeing the hundreds of other e-mail addresses. This keeps the contact more personal. Make your reader feel like he or she is one of a kind not one among a million.
Tabling in the UC
Tabling for a few hours allows you to talk to students about your club or event while having your paper resources close to you, i.e. on the table. Tabling is a good way of introducing your club to the public, letting others know of an upcoming event, and holding a petition signing, just to name a few ideas. Engaging in conversation and making eye contact are two key actions to remember when tabling.
Typically, the best times to table are during lunch and dinner, when many students traffic the UC for food. You'll also want to participate in our Spring Involvement Fair every February, which is a giant tabling event with all the other clubs and organizations on campus.
You can request a table/time through EMS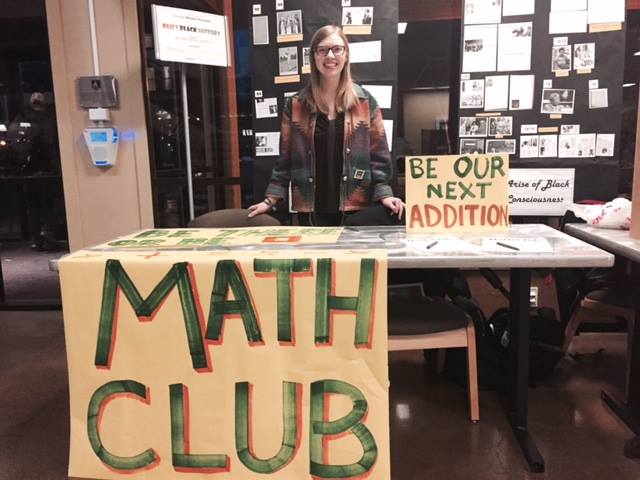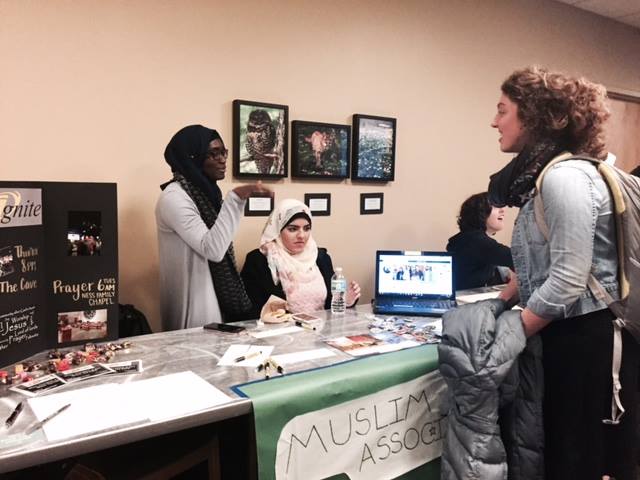 Involvement Fairs (Fall & Spring)
The Clubs and Orgs Department hosts two Involvement Fairs per year, one on the first week of school in September, and one on the first week of spring semester, in February.
The Fall Involvement Fair is a large tabling event out on Foss Field, and in order to sign up, you must do so on the current year's registration form. The Spring Involvement Fair is held in the upper UC. A link to register will typically be sent out in December-January through the clubs email.
Word-of-Mouth
Who else would be better at spreading the word about your club's events and projects than the people who have dedicated their time and effort to the cause? Your club members can become beacons for your club within their own social groups, cluing friends in on upcoming club events and inviting them to the party. This style of advertising is close and personal and has a big effect simply because people trust the source! What's more, people are more apt to attend events with someone they know.
Additionally, you can ask your members to bring up the program in their classes. Often times if you ask your professor beforehand, they will agree to give you a minute at the beginning or end of the class, and perhaps even to pass out fliers. Persuade folks by sharing personal club experiences, letting peers know why you are passionate about your club's goals, and how fun the event will be.