Faculty Feature: Meet New Visiting Assistant Professor of Design, Samer Fouad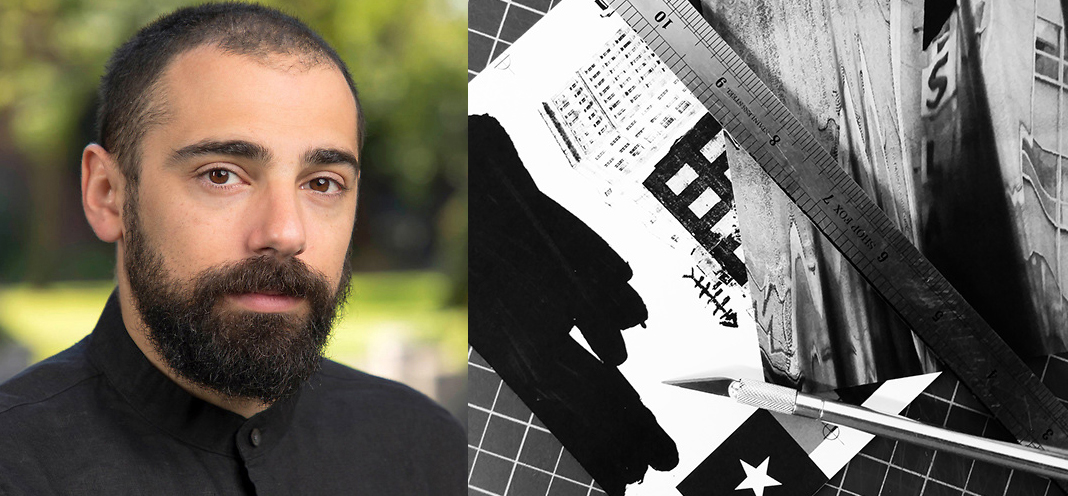 December 2, 2020
The Department of Art & Design is proud to welcome Samer Fouad to Pacific Lutheran University. Samer's teaching will focus on principles of design and graphic design.
What is your educational background?
I hold an Arts, Culture, & Media degree with a Bachelor's in Fine Art from Rutgers University. This BFA was within the concentration of graphic design and a minor in Art History.
I also hold a MDes, Master of Design degree from the University of Washington.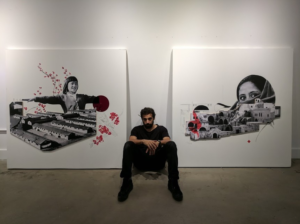 Why did you decide to study art? What sparked your interest in art and how did your academic path and career develop from there?
I chose the field of art and design because I was always interested in creative solutions to mundane problems. I grew up making skateboard videos with my friends and we would design box sets of DVDs and t-shirts to sell at school.
Why did you want to teach at PLU?
I wanted to teach at PLU because of its incredible community of faculty, staff, and students. The first time I visited PLU, I was overcome by the generosity. I was also blown away by the arts buildings resources. (Mostly the letterpresses!)
What do you hope your students take away from your classes?
I always hope to inspire my students to see the world through a different lens. We are living in the age of the instant and I hope my students will leave my class comfortable to see the world for its details, instead of its imperfections. If I can inspire my students to think of the information they receive visually differently, then I have succeeded as an instructor.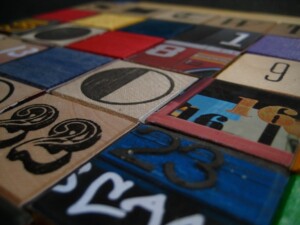 What should potential PLU art students know before they apply to PLU/declare the major?
Prepare to work. The arts/design are one of the most competitive careers out there, and through my graphic design classes I will assist you in building a portfolio that is refined and ready for your career path.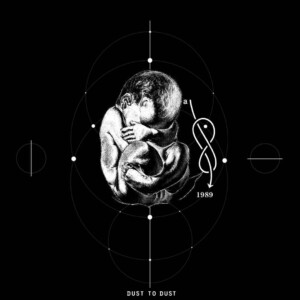 Does PLU feel different than other universities that you've studied or taught at?
I have mostly taught at huge research universities, so PLU is a completely different atmosphere. What I love about PLU is that it isn't a "bigger than its parts" university. All the programs actually feel like they are part of an interdisciplinary model and not just a cliché word used on freshman brochures.
What makes you proud to be a PLU faculty member?
I am proud to know that I have amazing colleagues who care as deeply for their students as I do. I am proud to be a part of a university that always puts their students first.
Favorite way to unwind after a long week of teaching and grading?
I usually go skateboarding or spend the weekend cooking. I like to unplug these days and not worry about what's happening anywhere other than in front of me.
Members of the PLU community who were on campus this fall were able to see a small portion of Samer's fascinating work in this Art Gallery Annex exhibition in the Anderson University Center. Scroll through the slideshow to see the hanging process and details of the work up close!
Just for fun!
Cats or dogs? Cats
Coffee or chocolate? Tea
French fries or hash browns? Hashbrowns
Mac or PC? Mac
Instagram or Twitter? Social Media has ruined our generation. If you would like to see more of my work please visit SamerFouad.com