2023 Commencement Speaker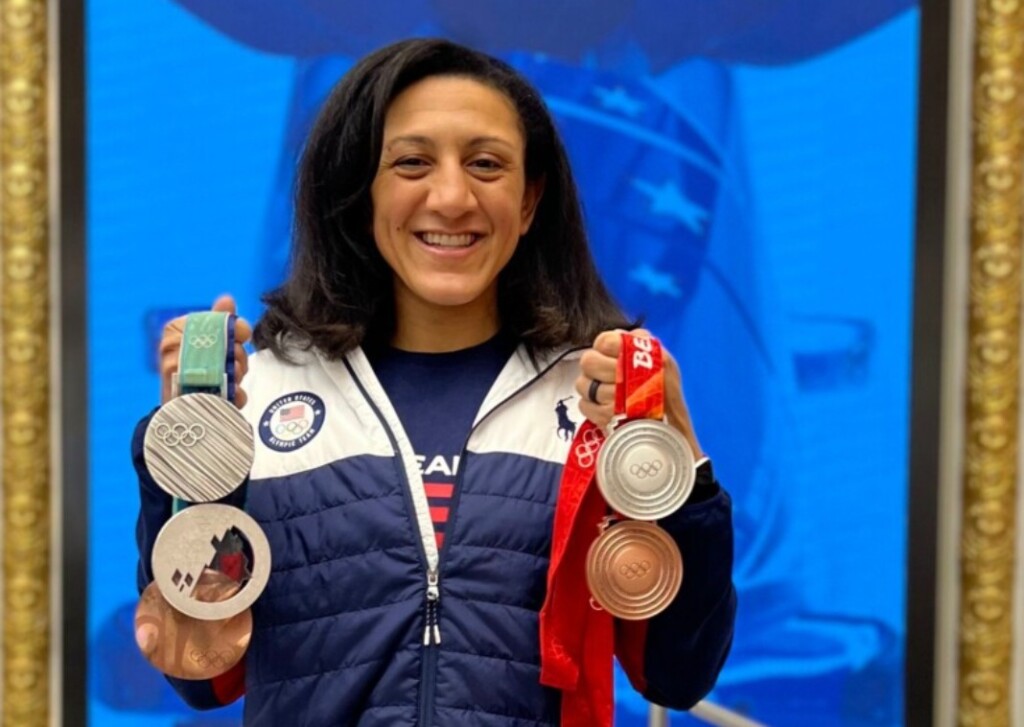 Olympian and advocate Elana Meyers Taylor to deliver PLU Commencement address
Pacific Lutheran University will welcome Elana Meyers Taylor to the Tacoma Dome on Saturday, May 27 to deliver a Commencement address to the university's graduating class.
Meyers Taylor will share reflections inspired by her historic career as the most decorated Black athlete in Winter Olympics history and a tireless advocate for issues she is passionate about. 
"Elana Meyers Taylor is an iconic athlete and a passionate champion of important causes, including access and resources for female athletes, concussion research and public education," said PLU President Allan Belton. "We're thrilled she will be joining us to celebrate PLU's class of 2023."
Meyers Taylor is a four-time World Champion, eight-time World Championships medalist, three-time Winter Olympian and medalist (2010, 2014, 2018) and 2015 World Cup champion in bobsled. Meyers Taylor made history in 2015 when she became the first woman to earn a spot on the United States National Team competing with the men as a four-man bobsled pilot. She went on to become the first woman to win a medal in an international competition in a men's event.
"I am so excited to bring an amazing person and remarkable athlete to PLU as the 2023 Commencement speaker," said Colleen Hacker, a PLU kinesiology professor who served as a performance psychology specialist and assistant coach for the U.S Women's National Team.
"She has paved the way beyond the competitive arena with her efforts to show the world that mom-athletes can compete and win, while using her platform to advocate for racial justice and disability inclusion."
Off the track, Meyers Taylor is a trustee at the Women's Sports Foundation and mentors educators with an organization called Classroom Champions. She has spoken out about the racism she experienced as a Black bobsledding athlete and advocated for institutional change in her sport. In 2018, she announced she would donate her brain to concussion research as a way to help and empower future female athletes. 
Meyers Taylor is a graduate of George Washington University, where she was a decorated softball athlete and earned a bachelor's in exercise science and a master's in sports management.
Commencement will be held at the Tacoma Dome on Saturday, May 27 at 2:30 p.m. Additional details are available at plu.edu/commencement.