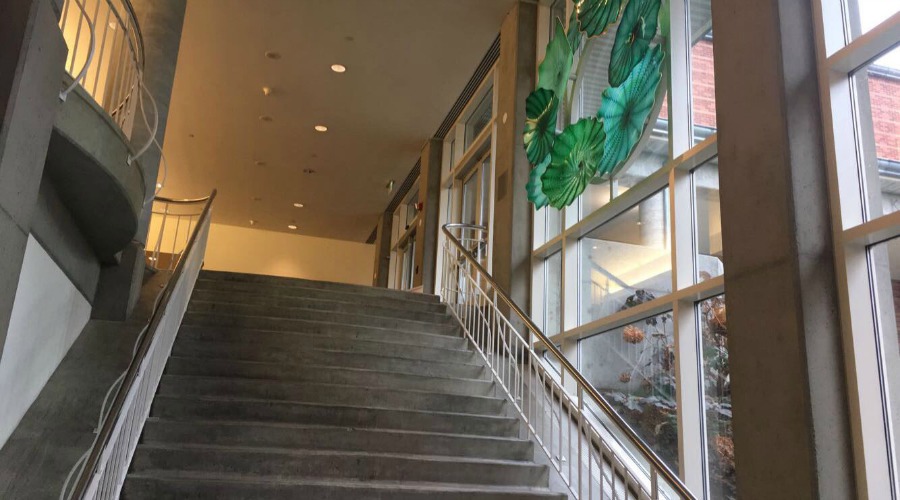 I start my day at 6AM and usually end at 10PM. Since I have such a long day and everything is back to back, I have to use my car as a locker throughout the day. This is my typical Tuesday, with music scores, texts, my bag containing my computer, my violin for lessons and an extra set of clothes.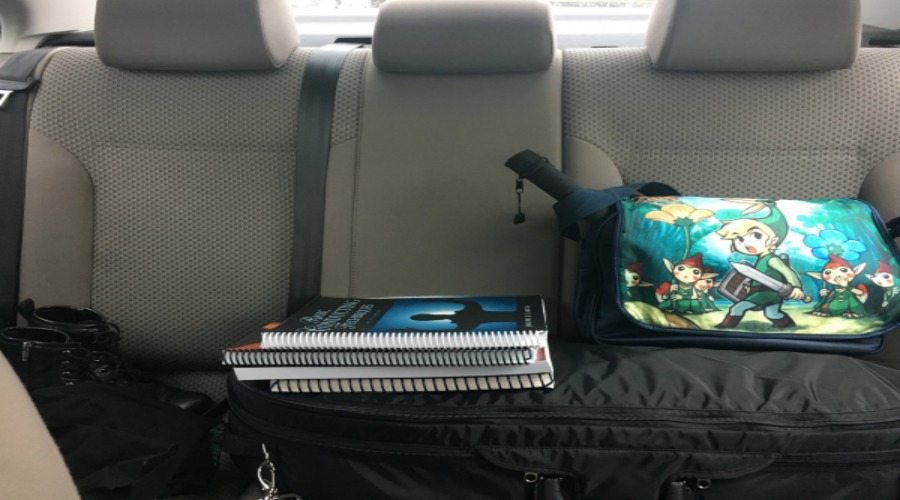 The stairs of lagerquist are a frequent place I'm at. As a music education major I am on all levels of MBR for classes and practice, but these stairs also bring me between upper and lower campus since I also work in the CAVE.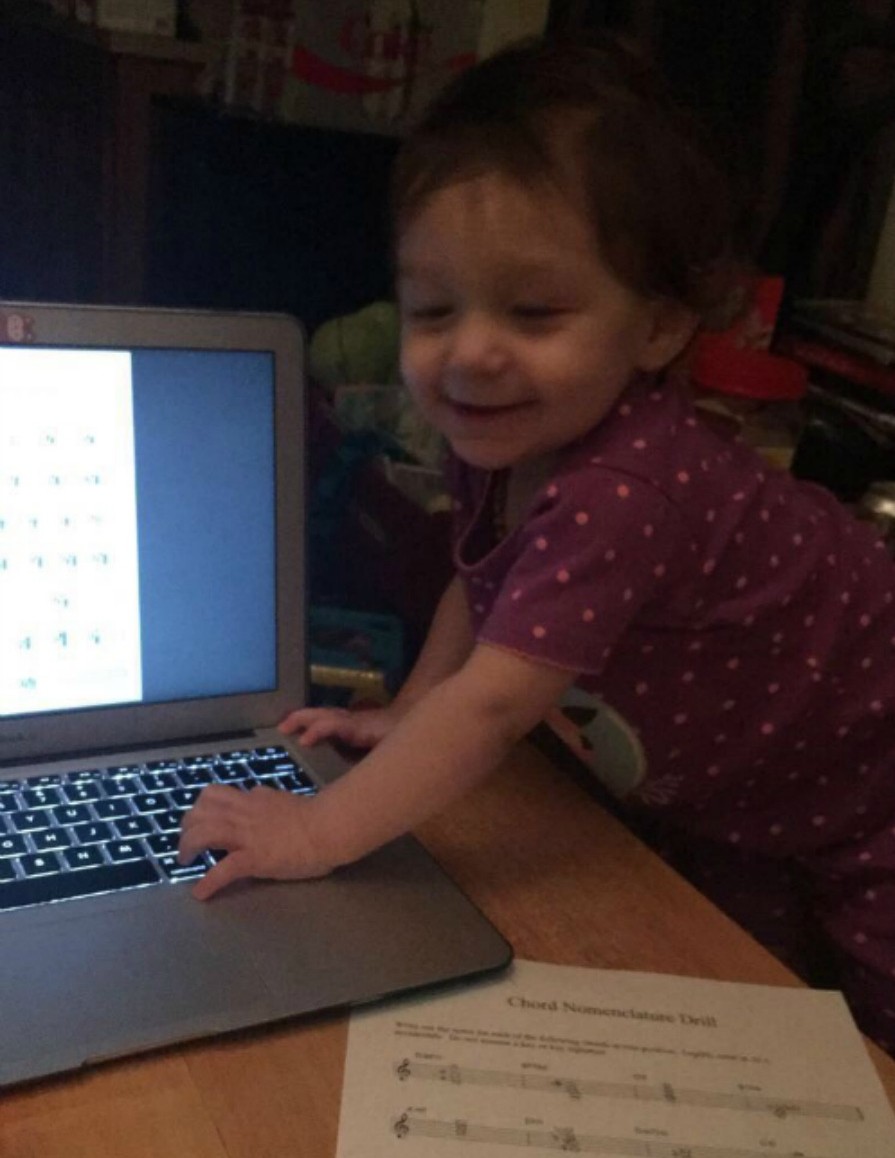 When I come home at night I'm often greeted by my baby sister. She is why I commute in the first place. I have (very willingly) taken on the role as "night mom" for her since she is full of energy through the night. We do homework together and she tries to "help" as best as she can.