Go from someone who is willing to facilitate to someone who is truly great at it!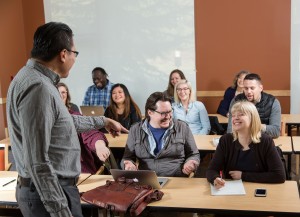 An effective facilitator will unlock business value, improve morale, and propel innovation, creativity, and collaboration. Facilitators within organizations are most often selected based on criteria like technical expertise, organizational seniority, or even simply an interest in or comfort with being in front of people. While many of these criteria are important, they do not guarantee a skilled or dynamic facilitator.
Discover the critical elements of skilled facilitation in this two-day workshop on PLU's beautiful campus in Tacoma, WA. Experienced facilitator and iterative design expert Ryan Kiggins will lead participants through these critical elements using videos and group discussion. Most importantly, every participant will get the opportunity to put their new knowledge into practice by facilitating discussion in the workshop itself.
At the end of the two days, participants will be able to
Identify practices and mindsets that enable dynamic and engaging facilitation
Avoid common pitfalls when facilitating
Understand how to use feedback to improve facilitation skills
Use the skills identified in the class to achieve the best possible result in collaborative engagements
Topics include
Positive psychology
Creating clearly defined problem statements
Having an iteration mindset
Balancing work and "play"
Lean thinking
…and more!
Date:
August 2 – 3, 2019
9:00 a.m. – 4:00 p.m.
Location:
Pacific Lutheran University
Harstad Hall
Tacoma, WA 98447
Cost:
$325
*20% discount available for PLU community (alumni, employees, current students) and groups of 3 or more attendees.
Contact Continuing Education prior to registering for the discount code.
Delivery Method:
Face-to-Face
Credit Type:
1.2 Continuing Education Units (CEUs), Non-credit
Meet Our Instructor
Ryan Kiggins '00 (Computer Science)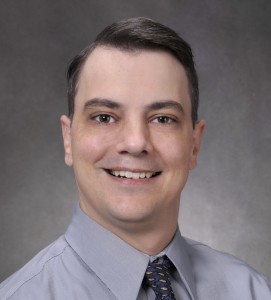 Over a 20 year career at The Boeing Company, Ryan has filled every role in traditional software development on the way to his current role as a Design Thinking and Lean Tools facilitator and trainer. He has spent over a decade working with projects to use Design Thinking principles and mindsets to determine what the right problem is to solve using iterative prototyping. He also applies Lean principles like Value Stream Mapping to identify areas for improvement and help build road maps to achieve that improvement.
Ryan believes that a strong focus on human-centered design helps ensure that we are truly solving customers' problems (which makes us feel satisfied, less stressed, and more valued) while customers get the benefit of better products (which in turn makes them feel less stressed, more valued and satisfied)! Over the last 15 years, Ryan has led and taught these principles in a wide range of industries, from engineering and human resources to information technology and manufacturing. His empathic and engaged approach even gained him a profile in Boeing's Frontiers magazine in 2015.
Ryan holds a Bachelor of Arts in Computer Science from Pacific Lutheran University.