Augmented and virtual reality (AR/VR) technology is taking the leap from the niche to our everyday lives. It's everywhere from gaming to manufacturing to healthcare, with new jobs and applications appearing all the time. HoloLens AR/VR for Developers is a new course from Continuing Education ideal for anyone interested in exploring the landscape of AR/VR technology and developing coding skills to create their own AR/VR projects in an open source platform.
Offered in partnership with Wyzlink, this 40-hour course introduces participants to the basics of AR/VR technology and its applications for multiple industries (e.g., health sciences, manufacturing). Special focus is paid to the Unity platform, in which students will code a capstone project. All participants will also get first-hand experience using a HoloLens device, both as a user and a developer.
Recommended Prerequisite: One year of coding experience in Java or C#.
Check out some of what augmented and virtual reality can do
Max Klassen (Wyzlink)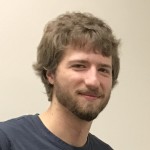 Max received his BS in Computer Science and Real Time Interactive Simulation from DigiPen Institute of Technology, where he learned about the elements of game engine development – game physics, graphics, level editor tools, and more. Through Wyzlink, he enjoys working in the emerging field of AR/VR, where the skills he learned are applicable to numerous applications beyond games.
PLU is excited to partner with Wyzlink on this class, to bring in the most up-to-date instructors and course content possible. Wyzlink is an innovative technology company specializing in Augmented (AR) and Mixed Reality (MR) technology for smart manufacturing and medical applications. With partners in both the US and China, Wyzlink is exploring the new frontier of these technologies and helping colleges and universities create professionals poised to succeed in them.
Dates:
Summer 2018 TBD
Cost:
Regular: $960
PLU students & alumni: $880 (call 253-535-7722 for discount code)
Delivery Method:
Credit: 
Location: 
Pacific Lutheran University
12180 Park Avenue South
Tacoma, WA 98447