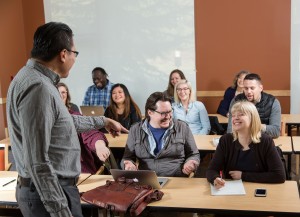 Thank you for teaching, speaking, and/or facilitating with Continuing Education at Pacific Lutheran University! We appreciate your time and work on behalf of the students, professionals, and community members we serve.
This page is a repository for many different items you'll need throughout your course, workshop, or event.
Before Your Course/Workshop
After Your Course/Workshop
This is the instructor feedback form for most Continuing Education offerings. Do not complete this form if you are teaching in the Maritime Management or Gender Identity programs, as we have separate forms for those.
Continuing Education will make every effort to pay instructors in a timely fashion. For most courses and workshops, payment will be made 2 – 4 weeks after the final date of instruction (provided all documentation has been provided). Payment timelines and methods will vary depending on contract and program types, so please contact Saralyn Smith (smithsm@plu.edu) for specific information about your situation.