Social Media Workshops

Use Social Media to Increase Business Results
Are you a small business owner looking to connect with your clients?  Does social media seem the ideal way to connect the community to the services your non-profit provides?  Are you unsure of how best to build your online network?
Social media has a myriad of uses and benefits, but carries with it ethical considerations, strategic decisions, and technical challenges.  In our workshops, participants work with experienced social media professionals to hone their skills and maximize their use of various social media platforms.
Enroll in these programs and finish in 3 weeks!
Introduction to Social Media
New Dates Coming Soon!, 6:30 – 8:30 pm, fully online
If you're not sure where to start with social media or you're looking for a refresher on the basics, "Social Media 101" is a great place to start. This short, hands-on workshop introduces participants to the current social media landscape, basics of a few platforms, and common stumbling blocks. Exact content will vary slightly depending on interest and skill level of registered participants.
This program is designed as a pre-workshop to "Maximizing Your Impact with Social Media". We recommend novice and beginner social media users to take both workshops together, while intermediate users may just wish to take the topic-focused workshops.
Maximizing Your Impact with Social Media
May 18 and May 25, 2021, 6:30 – 8:30 pm, fully online
In this half-day workshop, join us to learn how to use social media in a professional and ethical manner.  You'll learn best practices in creating and managing social media accounts, identify the best channels to reach your target audience, and gain hands-on practice setting goals and strategies.
Who will benefit from these programs:
Small Business Owners
Non-Profit Organizations
People looking to develop a side hustle
Clubs
Associations
Cost:
Introduction to Social Media:  $50.00*
Maximizing Your Impact with Social Media: $145.00*
*10% Discounts available for PLU alumni, students and current employees . Contact Continuing Education at CE@plu.edu prior to registering for the discount code.
Delivery Method:
Fully On-line
Credit Type:
Non-credit
Seeking Feedback!
We are looking to expand our course offerings and would like to know what you need!
Compete the Survey!
Meet Your Instructor
Candice Richardson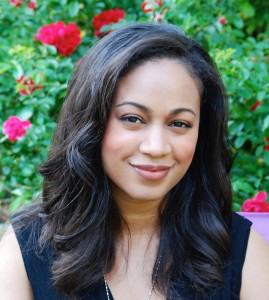 Candice Richardson has spent the last 15 years as an executive with Brave New World Enterprises, and currently holds the position as Executive Vice President of the company. In this role, she manages and oversees the music and film production, management, marketing, and media and promotions divisions as they relate to products, projects, and events for music and creative artists, as well as brand clients of all backgrounds including fitness, retail, education, and more.
Having received a B.A. in Communications with an emphasis in Journalism from the University of Washington, Candice understands the importance of story-telling, especially the role it plays in brand building, and is passionate about helping to cultivate bold and impressionable stories that are high quality, leave lasting impact, and result in strong consumer intimacy across social media platforms.
Candice's specialties include media relations feature writing, social media, branding and identity, and communication.