Strengths-based leadership is a growing movement based in positive psychology that provides an alternative framework for evaluation and motivation.  Rather than focusing on fixing problems, a strengths approach aligns people's strengths and passions with the right projects to get results.
In our Strengths-Based Leadership workshops, participants will become familiar with the principles of SBL, discover their signature themes and strengths, engage with the benefits of their coworkers' signature themes, and interpret the shadow side of signature themes.  The implications and uses of SBL in specific settings (team development, employee management, faculty development, academic advising) are addressed in separate, optional follow-up workshops.
Benefits of a Strengths-Based Approach
Experienced Faculty

Dr. Hal DeLaRosby
(PhD, Azusa Pacific University)
Dr. DeLaRosby is the Director of Academic Advising at Pacific Lutheran University and has implemented a strengths-based approach ________. Dr. DeLaRosby has been conducted strengths-based leadership training and consultations for non-profits and educational organizations in Oregon and Washington for ____ years, both independently and as part of The Noel Strengths Academy at Azusa Pacific University(?).
Options & Customizations
Multiple options to meet your needs – from one-hour lunch & learns to multi-day trainings
Introduce your team to the strengths approach or build on previous trainings
Optional consultations available to tailor trainings to your exact needs
Choose one of our trainings or work with us to create a custom one
This one-day workshop provides an innovative method for improving administrative and executive-level team effectiveness through the interpretation of participants' strengths assessment results.
After this workshop, participants will be able to
Understand the basics of the Strength and Positive Psychology movements
Understand the five character strengths correlated to success
Define StrengthsQuest (or other assessment's) signature themes
Tell the difference between signature themes and strengths
Articulate examples of their top five signature themes
Understand the benefits of coworkers' signature themes
Create and explain personal themes based on signature theme combinations
Interpret the shadow side of their signature themes
This two-day workshop is an opportunity to more fully develop a strengths-based approach to teamwork in any organization. The first day of the workshop covers the same material as Developing Effective Teams. The second day varies depending on the group's needs and may include one or more of the below sessions:
Developing Strengths-Oriented Supervisors – how centering strengths-based principles can help develop the critically important role of a supervisor
Developing Effective Teams through a Strengths-Based Approach – a deeper dive into boosting team effectiveness with strengths-based tools
Faculty Development: Creating a Strengths-Oriented Classroom – applying a strengths-based approach to encourage student engagement
Strengths-Oriented Academic Advising – introduction to using strengths assessment in the higher ed advising process
Some teams cannot take a full or half-day just for training. Others may have a foundation in strengths-based principles, but want to brush up on or advance their skills. We can customize individual workshops or an entire workshop series to meet your needs.
Sample introductory workshop series:
Basics of the Strengths-Based Approach – an introduction to positive psychology and strengths-based learning
Understanding Your Strengths – interpreting Strengths Finder (or other assessment's) results
Working Together – exploring strengths in combination and the shadow side
Future Planning – using strengths to build your personal and professional future
History of Leadership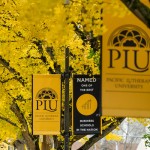 Since 1890, Pacific Lutheran University has been preparing leaders for our community and across the globe.
Learn more about our history of excellence: https://www.plu.edu/about/.