— SOLD OUT — SOLD OUT — SOLD OUT — 


Also Joining Us With a Recorded Message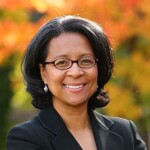 Marilyn Strickland is an American politician and businesswoman who is the U.S. Representative-elect for Washington State's 10th congressional district. She will begin her first term on January 3, 2021. Strickland previously served as the 38th Mayor of Tacoma from 2010 to 2018. She will be the first member of the United States Congress who is of both Korean and African American heritage.
Date:  November 18, 2020
Time: 8:30 am – 3:00 pm
Location: fully on-line, Zoom Conference
Cost:  $59.00
What Just Happened?  Race, Politics and Our Way Forward.
LET'S TALK ABOUT IT!
The U.S. election results are IN!! Regardless of your political affiliation, let us BREATHE and take some time to "check in."
Please join us virtually on November 18th for THE PEOPLE'S GATHERING: A REVOLUTION OF CONSCIOUSNESS CONFERENCE.
This is a collective community conversation – and supportive space to unpack all the feelings we have about the elections – our divided nation and our path forward towards healing.
The "Race Dialogues" are central to this conference as they offer supportive space for every racial group as defined by the U.S. Census to unpack and dig deeper into the current situation through the often (dreaded) racial lens.
Congresswoman Pramila Jayapal – 7th District of Washington will join us to offer words of inspiration and Dr. Beth Zemsky will make a presentation of practical next steps towards our healing journey and take your questions.

DIALOGUE GROUPS
Indigenous: American Indian or Alaska Native – Navajo Nation, Blackfeet Tribe, Mayan, Aztec, Native Village of Barrow Inupiat Traditional Government, Nome Eskimo Community, etc. or other.
Asian -Chinese, Filipino, Asian Indian, Vietnamese, Korean, Japanese, Other Asian.
Pacific Islander- Native Hawaiian, Samoan, Chamorro, Other Pacific Islander.
Black or African American – Jamaican, Haitian, Nigerian, Ethiopian, Somali, etc.
Hispanic, Latino, or Spanish Origin – Mexican, Mexican American, Chicano, Puerto Rican, Cuban, Salvadoran, Dominican, Colombian, Guatemalan, Spaniard, Ecuadorian, etc.
Two or more races
White – German, Irish, English, Italian, Lebanese, Egyptian, etc.